How Mesothelioma Differs from Other Forms of Cancer
This page has been fact checked by a Doctor of Nursing Practice who specializes in Oncology and has experience working with mesothelioma patients.
Sources of information are listed at the bottom of the article. We make every attempt to keep our information accurate and up-to-date.
Free Mesothelioma Packet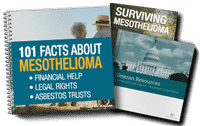 New treatment options
Learn from survivors
Veterans benefits & claims
File for your share of $30 billion in trust funds
Please Contact Us with any questions or comments.
Malignant mesothelioma differs from other forms of cancer in several ways: it affects the mesothelium tissue that lines organs in the body; it is rare and caused by asbestos exposure; it is aggressive and spreads rapidly; and it even has a unique genetic makeup.
Is Mesothelioma the Same as Lung Cancer?
Although pleural mesothelioma (the type that invades the linings of the lungs) presents similarly to lung cancer, they are not the same. Mesothelioma is unique because it affects the tissue that lines the lungs rather than the lungs themselves; however, upon metastasis, mesothelioma can invade other parts of the body far from the original tumor. Mesothelioma is very rare and often misdiagnosed as lung cancer, especially on imaging tests. A biopsy is often required to differentiate between the two similar forms of cancer.
Free Mesothelioma Packet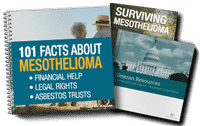 New treatment options
Learn from survivors
Veterans benefits & claims
File for your share of $30 billion in trust funds
Does Mesothelioma Treatment Differ from Other Types of Cancer Treatment?
Although treatments for mesothelioma may involve surgery, chemotherapy, radiation therapy, and gene therapy, the aggressive nature of mesothelioma often calls for combined treatments. These combined treatments could include surgical tumor removal followed by radiation therapy to eradicate any remaining cancer cells. Because mesothelioma is often diagnosed in later stages when curative treatments do little good, treatment is often only palliative. Palliative treatments aim at lessening discomfort and pain caused by the cancer rather than killing cancerous tissues.[1]
Is Mesothelioma Similar to Any Other Type of Cancer?
Pleural mesothelioma shares some similarities with a type of lung cancer called pulmonary adenocarcinoma.[2] Early symptoms of these two cancers are similar, including chest pressure, difficulty breathing, and fatigue; however, although both forms affect the epithelium (a tissue that lines the body's organs), mesothelioma tends to grow in the outer layer of the epithelium, while adenocarcinoma is more common in the inner layer. Mesothelioma is also unusually aggressive, growing and spreading at a far greater rate than adenocarcinoma. The subtype sarcomatoid mesothelioma, like the name suggests, does have features similar to sarcoma. Sarcoma is another rare cancer that can occur in smooth tissues, muscle, or bones.
Mesothelioma: Genetically Unique
Another way mesothelioma differs from other cancer types is in the genetic makeup of the cancer cells. Mesothelioma is genetically unique from other cancer types. A biopsy can determine what molecular structure the genes of a piece of cancer tissue has. If signs point to malignant mesothelioma, the appropriate treatment can be taken. Advancements in genomics and genetic science yield new hope for proper diagnoses.
Is Testicular Mesothelioma Unique from Other Types of Testicular Cancer?
Yes. Paratesticular mesothelioma is a rarity among an already rare form of cancer. Paratesticular mesothelioma typically affects the membrane covering the testes, while other forms of testicular cancer usually form in the testes themselves, particularly the cells that govern creation of sperm. Another distinct difference is the rarity. Testicular mesothelioma is the rarest form of mesothelioma there is while other forms of testicular cancer are relatively common. There have been fewer than five hundred confirmed diagnoses of testicular mesothelioma. Finally, the prognosis is the biggest difference of all. Other types of testicular cancer are highly curable and show few incidences of recurrence. Mesothelioma is difficult to treat because of its tendency to grow rapidly and spread, invading healthy tissues sporadically rather than leaving a single, tell-tale tumor.
The Latency Period is Unusually Long with Mesothelioma as Compared with Other Cancers
The latency or incubation period is the time between the causative factor and symptoms and subsequent diagnosis. Mesothelioma's latency period is unusually long. Often thirty to fifty years may pass between initial exposure to asbestos (or other fibrous carcinogen) and diagnosis. Most other forms of cancer have a latency period of under a decade. For example, breast cancer typically develops symptoms within eight to fifteen years of its cause (radiation exposure and exposure to DDT are thought to be common causes of breast cancer). Getting those numbers just right is difficult. There is also emerging evaluation to look at 9/11 cancer trends to determine what those latency periods may look like.[3]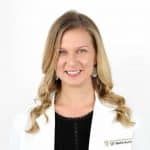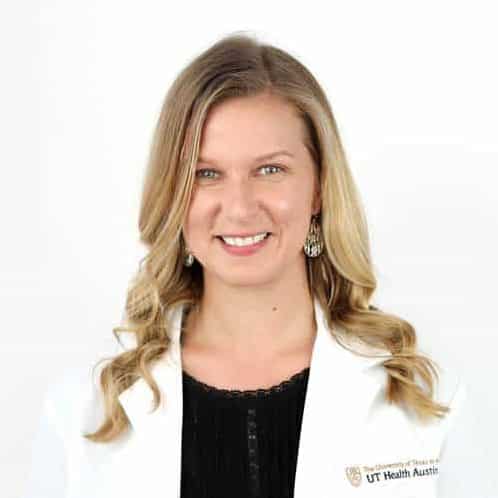 Anne Courtney has a Doctor of Nursing Practice degree and is an Advanced Oncology Certified Nurse Practitioner. She has years of oncology experience working with patients with malignant mesothelioma, as well as other types of cancer. Dr. Courtney currently works at University of Texas LIVESTRONG Cancer Institutes.