Florida Mesothelioma Lawyer
This article has been fact checked by an experienced mesothelioma attorney. Sources of information are listed at the bottom of the article.
We make every attempt to keep our information accurate and up-to-date.
Please Contact Us with any questions or comments.
A Florida mesothelioma lawyer can help victims of asbestos exposure recover damages, in some cases millions of dollars in compensation. Florida ranks second out of all fifty states for the number of asbestos-related deaths and had more than 3,300 mesothelioma deaths between 1999 and 2017.[1] To learn more about your legal options if you have mesothelioma, contact an asbestos attorney or firm.
Get Financial Help Now
Get Help from the Top Mesothelioma Law Firms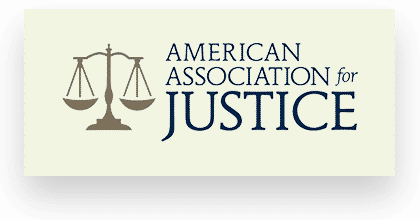 Free Consultation
Brochures from Top Law Firms
Testimonials
Attorney Rebecca S. Vinocur – Leading Florida Mesothelioma Lawyer
The Florida law firm of Rebecca S. Vinocur, P.A., has been representing mesothelioma victims and others who have been affected by asbestos exposure for nearly twenty years.[2]
The result of all that experience is a true commitment to the well-being of her clients and a deep understanding of what it takes to win in court against the big asbestos companies.
What makes the firm stand out is the empathy that it displays, the high level of personal attention it provides, and the commitment to always keeping what's best for their clients in front of mind.
The Firm's Mission
The firm's stated mission is to give their clients their undivided attention, understand their needs and goals, and then provide them with knowledgeable and experienced legal representation that maximizes their compensation.
They work hard to ensure that their clients are well educated on what mesothelioma and other asbestos-related diseases are and what their effects are; what each individual's rights are in the face of asbestos exposure; and what their treatment options are as well.
The firm has deep roots in the mesothelioma community. Through them, they can connect their clients with a wealth of resources ranging from state-of-the-art care to connections with support and advocacy groups.
Florida Office Location
Coral Gables Mesothelioma Law Office
5915 Ponce De Leon Boulevard
Suite 14
Coral Gables, Florida 33146
Phone: (786) 691-1282
Meet Attorney Rebecca S. Vinocur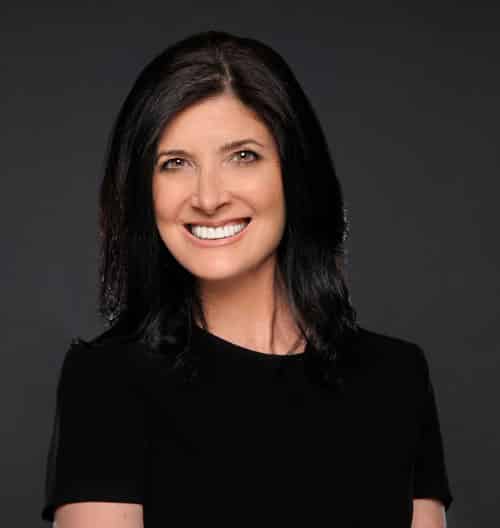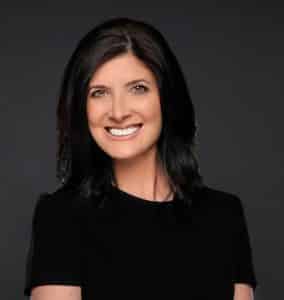 Rebecca S. Vinocur has been practicing law in the state of Florida for nearly twenty years. She has dedicated herself to representing victims of asbestos exposure who have been diagnosed with malignant mesothelioma, asbestosis, asbestos-related lung cancer, and other serious and deadly diseases caused by exposure to the carcinogenic material.[3]
In the years since she began her practice, she has successfully represented thousands of clients, winning them generous jury awards and settlements that have provided them and their families with the economic security they need and deserve.
Her firm's mission is to provide each prospective client with personal attention, provide them with valuable advice about their rights, and use her knowledge and legal acumen to ensure that they get the maximum compensation for their suffering and injuries.[3]
Rebecca prides herself on personal interaction with her clients. Through her regular face-to-face meetings and phone conversations, Rebecca learns details about her clients and family members, including their achievements, hopes, dreams, and biggest concerns.
Taking the time to obtain such intimate knowledge of her clients' lives and stories allows Rebecca to advocate more effectively on their behalf.[3]
She graduated from the University of Michigan in 1996 and the University of Miami Law School in 2001. Since that time, her law practice has been exclusively dedicated to the area of asbestos litigation.[3]
Bar Admissions: States of Florida and Mississippi
How to File a Mesothelioma Claim in Florida
Florida mesothelioma lawyers help asbestos victims throughout the state file claims, including clients in Miami, Orlando, Fort Lauderdale, Naples, Tampa, Daytona Beach, Jacksonville, and other cities.
As a victim of exposure, you have options for seeking justice and compensation. A lawyer can explain your options and which is best for your situation, including:
Personal Injury Lawsuit. In Florida, you can file a personal injury lawsuit against the companies responsible for exposing you to asbestos without adequate warnings of the risks.
Wrongful Death Lawsuit. Likewise, spouses of those who died from mesothelioma can sue the asbestos companies responsible.
Asbestos Trust Fund Claim. If the responsible companies went bankrupt, the law required they set up a trust fund to compensate victims. A mesothelioma lawyer can help you find the right trust and file a claim.
Veterans Administration Claim. If your asbestos exposure occurred during military service, a lawyer can help you get VA benefits.
Where Could I Have Been Exposed to Asbestos in Florida?
Florida has seen more asbestos and mesothelioma lawsuits than almost any other state.[4] Florida is a populous state with many industries that use or have used asbestos in the past.
Shipbuilding and Shipyards
For instance, Florida has had many ports, shipyards, and military maritime installations with such a long coastline. Asbestos has been used extensively in shipbuilding, so any workers involved in the industry in any capacity could have been exposed.[5]
Industrial Sites and Manufacturing
Florida also has many industrial workplaces that have used asbestos in the past, which may continue to put workers at risk for exposure. These include power plants, chemical plants, manufacturing facilities, and others.
Construction
Construction is also a big business in Florida that has long used asbestos for insulation and other materials. Any workers renovating, repairing, or demolishing older buildings in the state are at risk of being exposed to damaged asbestos that may contaminate the air.[6]
Vermiculite Processing in Florida
Many states received asbestos-contaminated vermiculite from the infamous W.R. Grace mine in Libby, Montana, and Florida is no exception.
The vermiculite ended up in multiple states and processing plants, including the Zonolite and W.R. Grace and Company Exfoliation Facility located in Tampa. Workers in Tampa processed vermiculite contaminated with asbestos, and many suffered harm as a result.[7]
Florida Military Bases
Veterans have the highest rates of asbestos illnesses of any other group. They suffered exposure on ships, overseas, and in military bases that used asbestos in construction materials. In Florida, several military locations used asbestos and put service men and women at risk:
Cape Kennedy Airi Force Station
Eglin Air Force Base
Homestead Air Force Base
Hurlbut Field
MacDill Air Force Base
McCoy Air Force Base
Naval Air Station Pensacola
Patrick Air Force Base
Tyndall Air Force Base
Other Known Sites of Asbestos Exposure in Florida
The list of sites in Florida that are known to have caused asbestos exposure and put workers and nearby residents at risk of illness is long. It includes military bases, power plants, shipyards, paper plants, and many others. These are just a few:
Rayonier Paper Company, Fernandina Beach
Kennedy Space Center, Cape Canaveral
Bellinger Shipyard, Jacksonville
Mayport Naval Air Station, Mayport
Florida Power and Light Company, Miami
Florida Pulp and Paper Company, Pensacola
International Paper Company, Panama City
Pensacola Naval Air Station, Pensacola
Tampa Shipyards, Tampa
Lakeland Power Plant, Tampa
Jacksonville Naval Air Station, Jacksonville
Saint Regis Paper Company, Jacksonville
Miami-Dade Drydock, Miami
Eglin Air Force Base, Valparaiso
Patrick Air Force Base, Brevard County
Pensacola Naval Shipyard, Pensacola
Tampa Bay Shipbuilding, Tampa
Jacksonville shipyard, Jacksonville
What Are Florida's Asbestos Laws?
Florida has several laws that both seek to protect people from asbestos exposure and that impact how victims seek and recover damages.
Asbestos Safety Regulations
As in other states, Florida has laws and regulations that limit the harm caused by asbestos. The Florida Department of Environmental Protection must be notified before work is done on a facility that contains asbestos.
Any work that involves asbestos, such as abating, securing, or removing and disposing of it, must be done by someone licensed and trained in the safety protocol.
Employees that may be exposed to asbestos must be given adequate protection and safety gear. Schools and government buildings have to be inspected regularly to determine if existing asbestos poses a risk.[8]
The Asbestos and Silica Compensation Fairness Act
Florida has some of the highest rates of deaths related to asbestos exposure and also some of the highest numbers of related lawsuits. In response to the high number of new cases related to asbestos, the state legislature passed the Asbestos and Silica Compensation Fairness Act (ASCFA) in 2005.
The law makes it more difficult for plaintiffs to file a lawsuit by increasing the amount of evidence victims of asbestos exposure need to make a valid claim.[9]
The ASCFA requires stricter medical proof of mesothelioma. It also requires that people with asbestosis, pleural thickening, or other non-malignant medical issues related to asbestos prove that the condition causes physical impairment.
There is also more of a burden put on smokers to provide evidence that asbestos was a contributing factor to cancer diagnosis. The law also prohibits companies from being forced to pay punitive damages and restricts who can be deemed liable for harm caused by asbestos.[9]
Statute of Limitations on Mesothelioma Lawsuits
Despite some of the restrictions placed on victims seeking compensation for asbestos-related illnesses, the state has a liberal statute of limitations of four years. This means a victim of exposure has four years from the time of diagnosis to file a lawsuit.
The statute applies to different diseases separately, like asbestosis and mesothelioma. For a wrongful death lawsuit related to asbestos, the statute of limitations is also four years from the time of death.
How Florida Mesothelioma Lawyers Help Asbestos Victims
The laws in Florida related to mesothelioma and other asbestos lawsuits can be complicated and confusing for people who are preoccupied with their illnesses and treatments.
Even with a four-year statute of limitations, it can be easy to make mistakes and miss deadlines without a good lawyer on your side. A Florida mesothelioma lawyer can ensure you have every opportunity to get justice. They also maximize your chances of recovering damages.
$18 Million for Asbestos Wrongful Death
A great example of how important mesothelioma lawyers are to their clients is a recent win by Rebecca Vincour for Roseann Donovan. Donovan's husband worked as a maritime engineer in the UK and died as a result of on-the-job asbestos exposure.
Although the exposure occurred overseas, the asbestos company responsible, John Crane, was American. Vincour and the other attorneys helped Donovan win an $18 million verdict for the loss of her husband to an asbestos disease.[10]
$21 Million for Power Plant Worker
Richard Batchelor worked at Florida power plants throughout his career, resulting in asbestos exposure and a mesothelioma diagnosis in 2015. He sued several responsible companies, including Florida Power & Light Co., and won a $21 million verdict.[11]
$8.5 Million for Benefits Advisor
Dennis Britt did not work with or handle asbestos, but in his job as a benefits advisor, he visited numerous industrial workplaces. Many of them contained asbestos that contaminated the air with fibers. Britt ultimately developed mesothelioma.
He sued several of the companies that owned the facilities with degraded asbestos insulation. A Florida jury awarded Britt $8.5 million in 2017.
Florida mesothelioma attorney Rebecca S. Vinocur has a deep understanding of state asbestos laws, including the complex requirements of the ASCFA, and can help give you the best chance of winning a settlement or jury award in your case. Rebecca S. Vinocur has nearly twenty years of experience and success in the area of asbestos and mesothelioma litigation.
Get Your FREE Mesothelioma Packet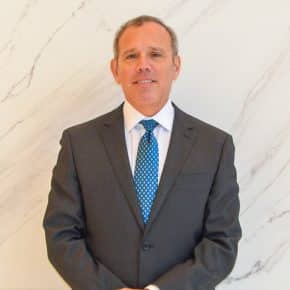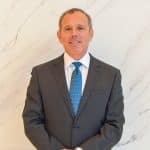 Rod De Llano was born and raised in Laredo, Texas. He graduated from Princeton University with a B.A. in Economics, and earned a law degree from the University of Texas. After working for an international law firm for several years, Rod formed a law firm dedicated to representing persons injured by exposure to asbestos products. For over 20 years, Rod has fought for persons diagnosed with asbestos-related diseases such as mesothelioma, lung cancer, and asbestosis. His clients have recovered over $1 billion over the years.