This page has been fact checked by a Doctor of Pharmacy who specializes in Oncology. Sources of information are listed at the bottom of the article.
We make every attempt to keep our information accurate and up-to-date.
Please Contact Us with any questions or comments.
Avastin (bevacizumab) is an antiangiogenesis medication increasingly used to treat mesothelioma patients. It is most often used to treat colorectal and non-small cell lung cancer.[1] In early clinical trials, Avastin showed potential for extending the life expectancy of mesothelioma patients. The National Comprehensive Cancer Network (NCCN) guidelines list Avastin as a key piece of early treatment for mesothelioma.[2]
What Is Bevacizumab?
Bevacizumab is a medication that is helping some mesothelioma patients enjoy longer lives and improved quality of life. It is an antiangiogenesis drug most often used with chemotherapy medications pemetrexed and cisplatin.
Administered intravenously, bevacizumab circulates in the bloodstream and acts on tumors by inhibiting the growth of new blood vessels.[3]
What Is the Difference Between Avastin and Bevacizumab?
There is no difference between Avastin and bevacizumab. Avastin is the brand name of the drug made by Genentech. Bevacizumab is the generic name for Avastin. They are exactly the same and are used in the same way.
Is Bevacizumab FDA-Approved?
Bevacizumab is a biological agent approved by the U.S. Food and Drug Administration (FDA) in 2004.[4] Avastin is only approved for use in certain types of cancer, as studies have shown it to not be effective in all types.
What Is the Drug Bevacizumab Used for?
FDA-approved uses for Avastin include:[4]
Metastatic colorectal cancer
Non-squamous non-small cell lung cancer
Glioblastoma
Metastatic renal cell carcinoma
Cervical cancer
Some cases of epithelial peritoneal, fallopian tube, and ovarian cancers
The NCCN recommends the use of Avastin in mesothelioma. Intravenous doses are given over a period of thirty to ninety minutes every two to three weeks.
How Does Bevacizumab Work?
Avastin inhibits a process in tumors called angiogenesis by blocking vascular endothelial growth factor (VEGF), a protein. Angiogenesis is the growth of new blood vessels that supply tumors with blood, oxygen, and nutrients.
By inhibiting this process, Avastin slows tumor growth, and some cancerous cells may even die. While this is an effective way to destroy cancer, it is not specific to the tumor.
The inhibition of angiogenesis can affect healthy systems, causing high blood pressure, coronary artery disease, and kidney disease, among other side effects.
Is Avastin a Form of Chemotherapy?
Avastin is not a chemotherapy drug but is often used as a helper to chemotherapy. It is often classified with chemotherapy for this reason, but it works differently.
Chemotherapy drugs actively attack fast-growing cells, including cancer cells. Avastin kills cancer cells indirectly by stopping their flow of blood and nutrients. Avastin is more accurately classified as a targeted therapy or antiangiogenesis drug.
What Are the Side Effects of Bevacizumab?
As with other medications, Avastin has potential side effects; however, these side effects differ because this drug works in a unique way. Avastin's most common side effects are:[4]
Nosebleeds
Headaches
Nasal congestion
High blood pressure
Excessive protein in the urine
Changes in the ability to taste
Back pain
Dry, peeling skin
Rectal hemorrhage
Avastin comes with several warnings and precautions because it can cause serious adverse effects in some patients. Some side effects are listed in a black box warning, the FDA's most serious warning label.
These serious side effects include a risk of gastrointestinal perforation, occurring in over three percent of patients treated with Avastin. Other serious side effects include bleeding and difficulty healing.[4]
Avastin for Mesothelioma – The Latest Research
After the FDA approved Avastin, researchers began investigating how this drug might help patients with mesothelioma. Clinical trials using Avastin in mesothelioma patients have been conducted with mixed results.
Some studies have found little improvement in patients when including Avastin in combination with cisplatin and gemcitabine, while others show the addition of Avastin can help patients. The most recent research is more positive and promising.
This research includes a case study in which a man with peritoneal mesothelioma did not respond well to other treatment regimens but saw marked improvement with Avastin.[5]
Avastin and Peritoneal Mesothelioma
Because it is more common, much of mesothelioma research focuses on pleural mesothelioma. A recent study used bevacizumab in combination with the immunotherapy drug atezolizumab to treat peritoneal mesothelioma.[6]
The results were positive. The combination induced a response in patients that lasted for more than a year on average. The progression-free survival time was nearly 18 months. The one-year overall survival rate was 85%.[6]
Bevacizumab Improves Quality of Life for Mesothelioma Patients
A group of researchers studied a combination of bevacizumab with standard chemotherapy for pleural mesothelioma patients and published results in 2019. The study found that the combination extended median patient survival by three months as compared to chemotherapy alone.[7]
The surprise of the study was how much the addition of Avastin improved quality of life. Specifically, patients had significant improvements in peripheral neuropathy and pain.[7]
The Risk of Death from Avastin
There have been many clinical trials using Avastin, either alone or in combination. Researchers discovered a disturbing trend from a meta-analysis (combining the results of several trials to see possible trends): there is a serious risk of death when Avastin is combined with more standard chemotherapy drugs. The results of this meta-analysis were published in 2011.[8]
The analysis included more than 10,000 patients from sixteen clinical trials. While fatalities were uncommon, they did note a trend.
Researchers observed a statistically significant difference between the 2.9 percent of patients who received Avastin and died compared to 2.2 percent of patients not receiving Avastin. The most common cause of death was hemorrhaging, followed by infections and gastrointestinal perforations.[8]
Researchers ultimately concluded that, for most patients, the benefits of Avastin and chemotherapy outweigh the risks of these potentially fatal side effects. They did point out, however, that knowing the risks is important for patients and doctors.
Avastin is an anti-angiogenesis medication combined with many different chemotherapy drugs to help treat multiple types of cancer. Many patients receiving Avastin have undergone other treatments with varying success. These patients are seeking an alternative despite the risks of serious adverse side effects. Avastin has been shown to help improve the ability to treat the disease for patients who have mesothelioma and don't have a history of bleeding.
Get Your FREE Mesothelioma Packet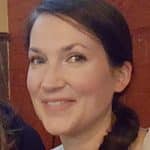 Mary Ellen Ellis has been the head writer for Mesothelioma.net since 2016. With hundreds of mesothelioma and asbestos articles to her credit, she is one of the most experienced writers on these topics. Her degrees and background in science and education help her explain complicated medical topics for a wider audience. Mary Ellen takes pride in providing her readers with the critical information they need following a diagnosis of an asbestos-related illness.
Get Your FREE Mesothelioma Packet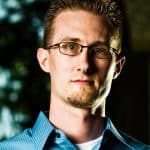 Kyle J. Becker, PharmD is certified by the Board of Pharmacy Specialties in Oncology Pharmacy. Dr. Becker earned his pharmacy degree from Shenandoah University and he currently serves as an oncology pharmacist at Parkview Cancer Institute.