Apoptosis Induction as a Treatment for Malignant Mesothelioma
This page has been fact-checked by a Doctor of nursing practice specializing in Oncology and has experience working with mesothelioma patients.
Sources of information are listed at the bottom of the article. We make every attempt to keep our information accurate and up-to-date.
Please Contact Us with any questions or comments.
Apoptosis induction as a treatment for malignant mesothelioma is new but shows promise. It involves using drugs or gene therapy to trigger a natural mechanism, a programmed cell death known as apoptosis, in cancer cells. Recent research suggests therapies involving apoptosis induction may prove promising for the treatment of cancer.
What is Apoptosis?
Apoptosis is a pre-programmed process that causes the death of a living cell. In other words, apoptosis is a form of "cellular suicide," a ticking time bomb aimed at specific cells or cell types.[1]
Although the process sounds a bit gruesome, apoptosis serves a positive purpose at various stages of human development. For example, in utero, humans have extra tissue connecting their fingers and toes in a web-like formation. Apoptosis is responsible for "dissolving" the webbing, leaving separate and distinctive digits we recognize as fingers and toes.[2]
Similarly, when the development of the central nervous system begins, mass quantities of brain cells are formed. Apoptosis is responsible for eliminating unnecessary cells allowing for normal brain function.
What Causes Apoptosis?
In nature, apoptosis is triggered by certain hormonal processes. For example, apoptosis plays a prominent role in first menses; however, apoptosis can also be pathological. Stress can cause unhealthy apoptosis.
More apoptosis is seen in individuals with certain viruses or neurological dysfunction, including people with AIDS or Parkinson's disease. Conversely, people with cancer, such as malignant mesothelioma, show lower than normal rates of apoptosis.[3]
Apoptosis Induction: A Closer Look
The theory behind apoptosis for cancer treatment is to see if purposefully inducing apoptosis could have a therapeutic effect. Several researchers have been studying the possibilities.[3] Here is a brief overview of their findings.
Disulfiram
Initially intended as a treatment for alcoholism, disulfiram is a drug currently being explored as an alternative treatment for malignant mesothelioma. Researchers found that malignant mesothelioma cells, when exposed to disulfiram, became apoptotic, eventually dying off.[4]
These findings suggest disulfiram may be a viable treatment option for people with certain types of mesothelioma. More clinical trials and research is needed to determine its effectiveness.
Lovastatin
Lovastatin is a statin drug typically used to treat high blood cholesterol; however, U.S. researchers at the University of Minnesota discovered that lovastatin has another interesting side effect. When administered to human malignant mesothelioma cells, lovastatin causes those cells to undergo apoptosis.
This could potentially decrease growth and halt the spread of mesothelioma tumors; thus, lovastatin, a usually well-tolerated drug, could be paired with other treatment methodologies, enhancing cancer-fighting properties.[5]
Gene Therapy: Antisense and Antisurvivin
Researchers in genetics and genomics are constantly discovering new ways to fight cancer. For example, gene therapy is becoming a viable option, especially for the treatment of malignant mesothelioma.
Recent research from the United States and Switzerland indicates gene therapies utilizing antisense and antisurvivin treatments have tremendous potential. These treatments induce apoptosis in cancer cells at the most basic level, causing protein breakdown and rendering cells inactive.
Researchers hope these forms of gene therapy could eradicate tumors, particularly when combined with other means of treatment.[6]
What Does this Mean for the Future of Mesothelioma Treatment?
Researchers hope discovering methods to selectively induce apoptosis of cancerous cells will lead to longer lives for those with malignant mesothelioma and other types of cancer. This is particularly positive due to the low incidence of adverse side-effects with these treatment options; therefore, if proven effective, apoptosis induction could be the future of mesothelioma treatment.
Get Your FREE Mesothelioma Packet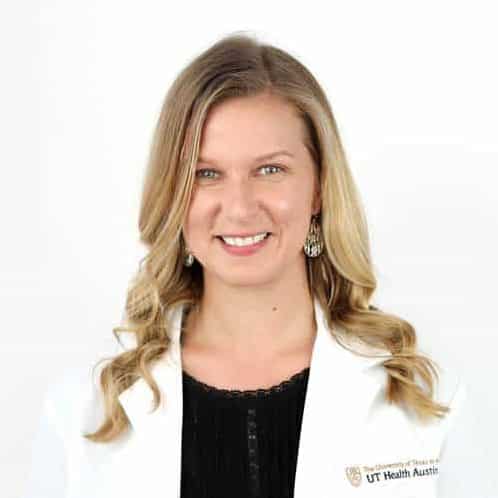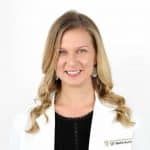 Anne Courtney has a Doctor of Nursing Practice degree and is an Advanced Oncology Certified Nurse Practitioner. She has years of oncology experience working with patients with malignant mesothelioma, as well as other types of cancer. Dr. Courtney currently works at University of Texas LIVESTRONG Cancer Institutes.