Oklahoma Mesothelioma Lawyer
This article has been fact checked by an experienced mesothelioma attorney. Sources of information are listed at the bottom of the article.
We make every attempt to keep our information accurate and up-to-date.
Please Contact Us with any questions or comments.
Between 1999 and 2017, more than 2,600 Oklahomans died from illnesses related to asbestos exposure.[1] While the number of deaths is not as high as in other states, it is significant, and residents here have relied on Oklahoma mesothelioma lawyers to help them get justice and recover damages.
Get Financial Help Now
Get Help from the Top Mesothelioma Law Firms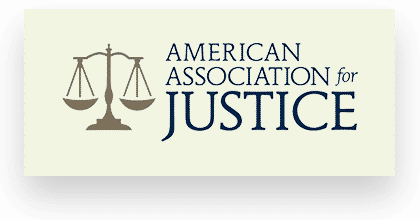 Free Consultation
Brochures from Top Law Firms
Testimonials
Asbestos in Oklahoma
All states have had trouble with asbestos because many companies used it extensively until the mid-1970s. This was when federal regulations restricted its use after its dangers became widely known.
Inhaled fibers of asbestos cause illness in many people years after they came into contact with it. Most of these illnesses are fatal.
In Oklahoma, as in other states, asbestos was used in construction and today poses a health risk for many residents. That old asbestos can be damaged or may deteriorate, exposing harmful fibers.
Oklahoma has no natural deposits of asbestos and no history of mining it, but it does have a large oil and gas industry, which uses asbestos and can expose workers.
The state is also home to several Superfund sites that continue to put residents at risk of being exposed to asbestos in the air, soil, and water. Cleanup efforts are ongoing.
Oil and Gas Industry
Oklahoma is one of the country's biggest oil and natural gas producers. These industries help the economy thrive but also create health and environmental problems. Drilling and refineries use a lot of asbestos, even today because it is a good insulator.
There is a lot of heat involved in refining oil and gas, and there is always a fire risk. Asbestos has been used extensively in these operations because it protects against heat and the spread of fires.
Asbestos is not limited to insulation and fireproofing in the oil and gas industry. It was also used in machinery and equipment to drill, transport, and refine oil and gas. Gaskets, brakes, sealants, and other components in machinery and equipment contain asbestos.
The buildings that support these operations also used a lot of asbestos in roofing, flooring, insulation, and other materials. Studies of refinery workers from various locations show they are more susceptible to asbestos-related illnesses and have higher incidences of mesothelioma than other workers.[2]
Superfund Sites
Many refineries and other places in Oklahoma are EPA Superfund sites. These are highly contaminated areas with asbestos and other toxins that put nearby residents at risk. The Hudson Refinery in Cushing operated from the 1920s to the 1980s when the site was abandoned.
The EPA designated it as a Superfund site because of toxic materials, including friable asbestos. Cleanup began in the early 2000s, but as late as 2011, asbestos was still being found and removed.[3]
Another Superfund site in the state is the former Fourth Street Refinery in Oklahoma City. The abandoned facility was contaminated with asbestos and other toxic materials, and cleanup concluded in 2008. The site had contaminated groundwater and put 20,000 nearby residents at risk of asbestos exposure.
Unfortunately, recent evaluations found that there is still asbestos in the area, and while the EPA is set to remove it in the future, there is no definite date.
Other Job Sites with Asbestos
Oil and gas industries have been responsible for much of the asbestos exposure that Oklahomans experienced, but not all of it. Other jobs put people at risk, including airplane mechanics, power plant workers, vermiculite and asbestos insulation processors, and others:
Douglas Aircraft Company, Tulsa
American Airlines, Tulsa
McDonnell Douglas Aircraft Company, Tulsa
Tinker Air Force Base, Oklahoma City
Midwest Insulation and Material Company, Oklahoma City
National Zinc Company, Bartlesville
Standard Asbestos Manufacturing and Insulating Company, Oklahoma City
Oklahoma Gas and Electric Company, Drumright
Duncan Oil Company Refinery, Duncan
Cushing Oil Terminal, Cushing
Vance Air Force Base, Enid
Phillips Petroleum Refinery, Okmulgee
Asbestos Laws in Oklahoma
Several state departments ensure that residents and workers remain protected from asbestos. The Department of Labor dictates how to abate asbestos in older buildings under the Oklahoma Asbestos Control Act. This requires public buildings to be inspected for asbestos and that all buildings be checked before renovation or demolition.
The department also licenses contractors to work with asbestos. The Oklahoma Department of Environmental Quality ensures the state follows federal guidelines regarding asbestos contamination, including the National Emissions Standards for Hazardous Air Pollutants.
Statute of Limitations
Residents and workers in Oklahoma exposed to asbestos have two years from a medical diagnosis to file a lawsuit against the responsible party.
Those with loved ones who died because of asbestos exposure also have just two years from the time of death to file a wrongful death suit. These statutes of limitations mean that those people harmed by asbestos do not have time to wait. They must act quickly to get justice.
Working with Oklahoma Mesothelioma Lawyers
Because of the short period for action and because asbestos laws and lawsuits are complicated, it is best for anyone harmed by exposure to rely on a good Oklahoma mesothelioma lawyer.
If you are sick with mesothelioma, your time is limited. It makes sense to work with an experienced professional, so you can take action quickly and ensure that your precious time is not wasted. Your lawyer can help you get through all the administrative hoops and advocate on your behalf to ensure you get the compensation and the justice you deserve.
Get Your FREE Mesothelioma Packet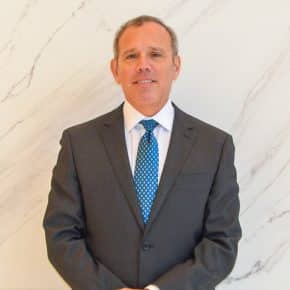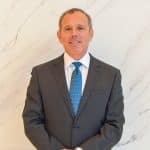 Rod De Llano was born and raised in Laredo, Texas. He graduated from Princeton University with a B.A. in Economics, and earned a law degree from the University of Texas. After working for an international law firm for several years, Rod formed a law firm dedicated to representing persons injured by exposure to asbestos products. For over 20 years, Rod has fought for persons diagnosed with asbestos-related diseases such as mesothelioma, lung cancer, and asbestosis. His clients have recovered over $1 billion over the years.