Mississippi Mesothelioma Lawyer
This article has been fact checked by an experienced mesothelioma attorney. Sources of information are listed at the bottom of the article.
We make every attempt to keep our information accurate and up-to-date.
Please Contact Us with any questions or comments.
A Mississippi mesothelioma lawyer provides guidance and expertise to victims seeking justice and damages through lawsuits or an asbestos trust fund. Thousands of people in Mississippi died from mesothelioma, asbestosis, and asbestos-related lung cancer between 1999 and 2017.[1] The region along the Gulf of Mexico has been hardest hit because of exposure through oil refineries and shipyards.
Get Financial Help Now
Get Help from the Top Mesothelioma Law Firms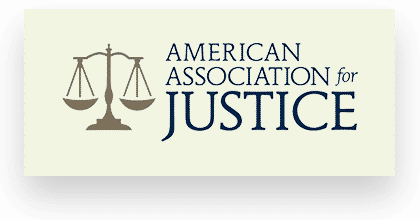 Free Consultation
Brochures from Top Law Firms
Testimonials
How to File a Mesothelioma Claim in Mississippi
Whether you live in Jackson, Gulfport, Southaven, Hattiesburg, Biloxi, Meridian, Tupelo, Pascagoula, Fulton, or any other part of the state, a Mississippi mesothelioma lawyer can help you make a claim.
Victims of asbestos exposure have legal rights. A lawyer will explain your options and take steps to give you the best outcome and maximum compensation.
Personal Injury Claim. Nearly all cases of mesothelioma resulted from negligent asbestos exposure. This means you can file a personal injury lawsuit to recover damages from the companies responsible.
Wrongful Death Lawsuit. You can file a similar claim if you lost your loved one to mesothelioma and negligent asbestos exposure.
Asbestos Trust Fund Claim. When companies that misused asbestos go bankrupt, the law requires them to set up trusts that will compensate victims. Your lawyer can determine if you qualify for these trusts and help you make a successful claim.
VA Claims. If your exposure occurred in the military, you are probably eligible for VA benefits and compensation.
What Does My Mesothelioma Claim Cover?
As a victim of negligent asbestos exposure, you have incurred costs you would not have otherwise. An expert mesothelioma or asbestos attorney can help you recover damages for:
Past and future medical expenses
Travel costs for treatments
Lost wages
Physical and emotional pain and suffering
Where Was I Exposed to Asbestos in Mississippi?
An experienced mesothelioma attorney in Mississippi knows where, when, and how companies used asbestos in the state. They can help you determine which companies are responsible and that you can hold liable for damages.
In Mississippi, the oil business, shipbuilding, ports, and old buildings have caused the most significant sources of asbestos exposure. There are no known natural asbestos deposits in the state or asbestos mining, but the material brought into the state has caused incalculable harm.
Mississippi's Oil Industry
With its strategic coastline of the Gulf of Mexico, Mississippi has long been an essential player in the oil industry. From drilling out in the Gulf to refining oil and petroleum products along the coastline, many residents of the state have made a living working in oil. Unfortunately, although the oil industry brought many jobs and money to the state, it also used a lot of asbestos over the years.
Oil refineries produce various products by processing petroleum and oil that comes through pipelines from the drilling platforms in the Gulf. This work requires a lot of heat, which means that fireproofing and insulating materials are important to make facilities safe.
Asbestos is well known for its ability to protect against fire and heat, so most refineries are full of asbestos. Working around these materials, especially if they have been damaged and exposed, can harm workers, especially those who work on repairs and maintenance.
Shipyards
Another important industry along the Gulf Coast is the maritime industry. Pascagoula, Gulfport, and other cities are significant hubs for shipbuilding, and ships have long included asbestos in materials.
As with refineries, because it can protect against fire, asbestos has been heavily used on ships. Another reason it has been used so extensively in ships is because it is lightweight but can add strength to materials. Anyone in Mississippi who worked on or around ships was likely to have been exposed to asbestos.
A man who spent his career repairing ships for Ingalls Shipbuilding in Pascagoula filed a successful asbestos lawsuit. He became ill from asbestos exposure and used the legal system and Mississippi mesothelioma lawyers to make his case for compensation. He won and was awarded nearly $1 million; although, the court later reduced that amount.[2]
Asbestos and Hurricane Katrina
Industrial workplaces like oil refineries and shipyards along the Gulf Coast have caused the most asbestos-related damage in Mississippi. However, there are still other sources of asbestos that have caused harm.
Many older buildings throughout the state contain asbestos from decades ago. It presents a risk now because if those buildings are damaged, demolished, or renovated. The asbestos could become exposed.
This happened when Hurricane Katrina hit the coast of Mississippi in 2005. Many of the buildings destroyed in the disaster were older and contained asbestos.
The National Institute for Occupational Safety and Health monitored the levels of asbestos left in the debris and found them higher than acceptable exposure limits. The storm harmed people in more ways than one, and those cleaning up the debris were at particular risk of being exposed to asbestos.[3]
Sites in Mississippi with Known Asbestos
In addition to the numerous refineries and shipping areas on the coast of Mississippi, the state has been home to other worksites and buildings that are known to have contained asbestos and exposed workers and others. Some of these include:
Wilson Power Plant, Vicksburg
Lighten Shipyard, Pascagoula
Chicago Bridge and Iron Shipyard, Pascagoula
Regis Paper Company, Monticello
Mississippi Gulf Refining Company, Purvis
Kaiser Aluminum, Purvis
Armstrong Cork Company, Jackson
Greenville Mills, Greenville
Transco Compression Station, Hattiesburg
Shell Oil, Jackson
Interstate Lumber Company, Biloxi
Reichold Chemical, Gulfport
What Are the Asbestos Laws in Mississippi?
Mississippi's laws regarding asbestos include safety regulations to protect people from exposure today. They also include laws that impact how past exposure victims get justice and recover damages now.
Asbestos Safety Regulations
In Mississippi, the state's Department of Environmental Quality, or DEQ, administers laws regarding the handling of asbestos. Workers who handle, abate, and dispose of asbestos must be licensed through the DEQ.
Any demolition or renovation projects involving asbestos have to be approved by the state. Asbestos removed from these projects can only be disposed of in approved landfills and encapsulated and clearly labeled.
Statute of Limitations
If you have been exposed to asbestos on the job in Mississippi and you became sick from it, you may want to file a lawsuit against the party you believe to be negligent. You can do that in Mississippi, but there is a statute of limitations.
You must file within the three years after you receive a diagnosis of an asbestos-related illness, or it could be too late. For a loved one you lost to one of these illnesses, you have just three years from the time of death.
No Limit on Punitive Damages
Mississippi has long been a favored location for filing asbestos lawsuits. One reason for this is that Mississippi law does not limit punitive damages. These are damages designed to punish the defendant for their negligent actions.
The lack of limits on punitive damages means that victims have a better chance of receiving higher compensation amounts in asbestos trials.
Examples of Asbestos Claims and Lawsuits in Mississippi
Outcomes and compensation amounts in asbestos claims vary significantly by individual case. Only an experienced law firm in Mississippi can give you a reasonable estimate of the outcome. These are a few examples of past and ongoing asbestos litigation in the state.
Record $322 Million Verdict Overturned
Thomas Brown of Brookhaven worked on oil rigs in the 1970s and 1980s. He worked with and around asbestos products made by Union Carbide and Chevron Phillips. By 30 years old, he had developed asbestos, a progressive and debilitating type of lung scarring.
Brown sued the companies responsible and won a record jury award of $322 million. Of that, $300 million was punitive damages. Unfortunately, a judge threw out the case and ordered a new trial in 2011, which went in favor of Union Carbide.[4]
$1 Million Against Ingalls Shipbuilding
Ingalls Shipbuilding was the defendant in a case brought by Robert Overly who worked on ship repair and developed mesothelioma. A jury awarded him nearly $1 million, which included both economic and non-economic damages for pain and suffering.
Mississippi's Case Against Johnson & Johnson
More recently, Mississippi has taken legal action against Johnson & Johnson on behalf of state residents harmed by asbestos in baby powder and other talc products.
The company was found in recent years to have known of the risks of asbestos in its talcum powder yet failed to warn consumers. Many people have come forward citing the talcum powder asbestos as the cause of ovarian cancer and mesothelioma.
The state is taking action to recover damages, penalize the company, and prevent further harm to residents from Johnson & Johnson products. The company has controversially put its asbestos liabilities into a bankrupt arm of the company, a tactic many consumer advocates have criticized.
As part of this strategy, J & J is seeking to stop Mississippi's lawsuit against it. This could seriously limit the ability of victims in the state to recover damages.[5]
Contact a Mississippi Mesothelioma Lawyer
Your time is limited when it comes to filing lawsuits regarding asbestos, which is why it is crucial to find and work with a Mississippi mesothelioma lawyer that has the knowledge and experience you need. Filing a lawsuit without expert guidance is fraught with mistakes that are easy to make.
Don't let that ruin your chances of winning in court. Let a mesothelioma lawyer do the work for you, gather the evidence, advocate for you in a settlement, or litigate in court. With this professional on your side, you have the best chance of winning justice.
Get Your FREE Mesothelioma Packet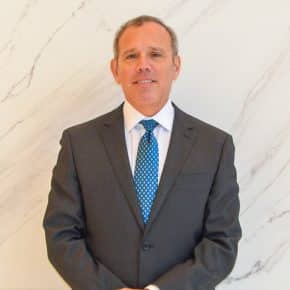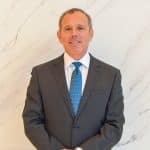 Rod De Llano was born and raised in Laredo, Texas. He graduated from Princeton University with a B.A. in Economics, and earned a law degree from the University of Texas. After working for an international law firm for several years, Rod formed a law firm dedicated to representing persons injured by exposure to asbestos products. For over 20 years, Rod has fought for persons diagnosed with asbestos-related diseases such as mesothelioma, lung cancer, and asbestosis. His clients have recovered over $1 billion over the years.