Amphibious Ships and Asbestos Exposure
This page has been fact checked by an experienced mesothelioma Patient Advocate. Sources of information are listed at the bottom of the article.
We make every attempt to keep our information accurate and up-to-date.
Please Contact Us with any questions or comments.
The U.S. Navy constructed its amphibious ships with asbestos between the 1930s and the 1970s.[1] Amphibious ships travel the oceans and discharge ground forces, cargo, and vehicles, providing crucial troop support in war efforts.[2] Used to protect against fire and heat, the asbestos materials left many veterans seriously ill decades later.
Why Was Asbestos Used on Navy Ships?
Amphibious and other Navy ships were constructed using asbestos for many reasons. Most importantly asbestos insulated heat-generating areas of ships but was also lightweight and inexpensive. Asbestos was also used for fireproofing.
Heavy asbestos use continued on amphibious ships from the 1930s through the 1970s. This put many people at risk of exposure, from those serving on the ships to workers in shipyards constructing and repairing vessels.
About Amphibious Ships in the Navy
There have been many types and classifications of amphibious ships, and several are still in service today.
What Does an Amphibious Ship Do?
Amphibious ships are a special class of vessels designed to go from sea to land. The purpose of these ships is to land, transport, and provide cover and support for ground forces going into enemy territory.[3]
Amphibious Ships vs. Aircraft Carriers
Today's fleet of these ships is known as the Navy Amphibious Force. The design of amphibious ships was based on aircraft carriers, and they can often resemble these larger ships, but the purpose of each is very different.
They do have flight decks, but while amphibious ships often carry helicopters, these don't have the same purpose as the aircraft on the carriers. Those aircraft are for assaults on enemy forces. The helicopters carried by amphibious ships are used to land forces on the ground.
There may be some crossover, though, and amphibious vessels may carry fighter jets and anti-submarine warfare helicopters depending on the type of ship and its mission.
Wartime Operations
The operations that amphibious ships carry out in wartime are among the most complicated of all military operations. They require coordination between many moving parts, and very few naval forces in the world have ever successfully used these operations.
The U.S. Navy and the United Kingdom's Navy are the two that have used amphibious operations most often and with the most success in warfare.
Amphibious Ship Classifications
Throughout its history in warfare, the Navy has had several classifications for different types of amphibious ships. Some have continued to be used in the modern forces, while others have been retired.
The U.S. Navy currently has several types and classifications of amphibious ships with different purposes:[4]
Wasp Class (LHD): The Landing Helicopter Dock ships are multi-purpose and large amphibious ships. They are often the command ship in a group and resemble small aircraft carriers. They can launch an amphibious assault, support Special Operations, and aid in evacuations and other humanitarian operations.
Tarawa Class (LHA): General purpose amphibious vessels, the Landing Helicopter Assault ships are smaller than the LHDs but can still carry a complement of thirty helicopters and participate in similar missions.
San Antonio Class (LPD): The San Antonio ships are amphibious transport docks, also known as landing platform docks. These are high-tech ships with a water-level well deck and a flight deck.
Dock Landing Ships (LSD): The Dock Landing Ships are support vessels with the most capacity for landing aircraft. They also provide support for smaller watercraft with areas for docking.
Amphibious Command Ships (LCC): Amphibious Command Ships are equipped with technology for intelligence gathering and communications for coordinating operations with other ships.
The History of Amphibious Ships in the U.S. Navy
Amphibious ships have been around since the late 1800s, but they were largely not specialized and had varying degrees of success in landing troops. The deployment of troops at Gallipoli in 1915 during World War I was an example of how badly a landing could go without specialized amphibious vessels. [5]
Modern weapons on enemy territory required that a new style of the amphibious ship be designed and utilized in the next great war.
When Pearl Harbor was attacked in 1941 by the Japanese, an event that led to the U.S. entering World War II, the U.S. Navy did not have any specialized amphibious ships. The Navy had to work fast to design and build the vessels that would become so important in the war. These were based on the ships the British Navy already had in operation.
The first use of helicopters with amphibious ships was in 1956, during the Suez War in Egypt. The vessels had to be redesigned to carry and use this type of aircraft. The U.S. Navy further developed this design and the use of helicopters during the Vietnam War.
Modern Amphibious Ships
Today, modern amphibious ships have well decks that allow the landing of craft in rough waters and other advances that make these ships more useful in modern warfare.
The newest amphibious ships are the America-class assault ships, including the most recent USS Tripoli, designed to host the Marine F-35B Joint Strike Fighters as well as other aircraft. It will be the largest amphibious vessel in the Navy and may be considered more of a small aircraft carrier. It will be able to carry a crew of over 1,200 as well as more than 1,800 troops.[6]
How Was Asbestos Used on Amphibious Ships?
Amphibious vessels made for the U.S. Navy before the 1970s were often made with asbestos. All types of ships during this period, including commercial and civilian vessels, often contained asbestos.
The most common use of asbestos on ships was for insulation. Ships produce heat and must be insulated to avoid heat loss and to prevent fires. Asbestos was inexpensive, lightweight, heat- and fire-resistant, and moldable.
Amphibious and other Navy ships used asbestos as insulation throughout, from boiler and engine rooms to sleeping quarters and galleys.
What Asbestos Materials Were Used on Amphibious Ships?
Documentation shows that most ships built from the 1930s through the 1970s were made with nearly 300 parts that contained asbestos. These include things like:[7]
Insulation
Pipe insulation
Gaskets
Cables
Boilers
Valves
Decks
Flooring
Ceiling materials
Packing materials
Firefighting gear
Who Was at Risk of Asbestos Exposure on Amphibious Ships?
U.S. Navy veterans have some of the highest rates of mesothelioma and other asbestos-related illnesses in the country. This is because of the extensive use of asbestos on Navy ships, including amphibious ships.
Anyone who served on an amphibious Navy ship could have been exposed to asbestos. These sailors had to work with and around asbestos materials for months at a time in confined spaces with little air ventilation.
Any disturbance in the asbestos could release fibers into the air that crew and troops could inhale. In some people who were exposed in this way, illness came on decades later.
The roles on amphibious ships that had the greatest risks of asbestos exposure include:
Boiler workers
Engine room workers
Machinists
Firefighters
Insulation workers
Munitions specialists
Gunners
Mechanics
Also at risk were those who constructed ships and worked in shipyards to make repairs. They handled or worked around asbestos materials that could easily be disturbed and release harmful fibers into the air.
Amphibious Navy Ships That Used Asbestos
Records of shipbuilding, parts, repairs, and claims veterans made to the Veterans Administration contribute to information about ships containing asbestos. This includes most ships built during the decades of the 1930s through the 1970s.
This is just a partial list of amphibious vessels that were made using asbestos:
USS Blue Ridge, commissioned 1970
USS Casa Grande, commissioned 1944, sold
USS Catamount, commissioned 1944, scrapped
USS Charleston, commissioned 1968, inactive reserve
USS Cleveland, commissioned 1967
USS Denver, commissioned 19698
USS Donner, commissioned 1945, scrapped
USS Durham, commissioned 1969, inactive reserve
USS El Paso, commissioned 1970
USS Fort Mandon, commissioned 1945, sold to Greece
USS Francis Marion, commissioned 1960, sold to Spain
USS Goodhue, commissioned 1944, scrapped
USS Inchon, commissioned 1970, sunk
USS Iwo Jima, commissioned 1961, scrapped
USS Kleinsmith, commissioned 1945, sold
USS Lenoir, commissioned 1944, sold
USS Mobile, commissioned 1969, inactive reserve
USS Mount McKinley, commissioned 1944, scrapped
USS New Hanover, commissioned 1944, sold
USS Newman, commissioned 1943, scrapped
USS Okinawa, commissioned 1962, sunk
USS Rockbridge, commissioned 1944, scrapped
USS Rushmore, commissioned 1944, sunk
USS Saipan, commissioned 1977, scrapped
USS San Marco, commissioned 1945, sold to Spain
USS Shadwell, commissioned 1944, training ship
USS Spiegel Grove, commissioned 1956, sunk
USS St. Louis, commissioned 1969, inactive reserve
USS Starr, commissioned 1944, scrapped
USS Stokes, commissioned 1944
USS Tate, commissioned 1944, sold
USS Tortuga, commissioned 1945, scuttled
USS Whetstone, commissioned 1946, scrapped
Does the Navy Still Use Asbetos on Amphibious Ships?
The Navy stopped using asbestos on ships by the late 1970s. It began a program of removing or containing asbestos on ships in the mid-1970s.
While these measures reduced the risks of exposure, they did not totally eliminate them. Some vessels, including amphibious ships, still contain asbestos.
Any asbestos remaining on active ships should be safely contained. However, there is always a risk of exposure if the asbestos materials are disturbed by accidents or repair and maintenance work.
How Can Navy Veterans Get Benefits or Compensation?
Navy veterans exposed to asbestos during service and with a diagnosis of a related illness can be eligible for benefits from the U.S. Department of Veterans Affairs (VA). They also have the option of taking private legal action to seek compensation.
VA Benefits for Amphibious Ship Veterans
The VA offers free healthcare for veterans but also opportunities for compensation. If you have mesothelioma, a VA medical facility will provide diagnostics and treatment. The facilities in Boston and Los Angeles both have access to mesothelioma specialists.
Veterans can also file a claim for disability payments and other types of special compensation. If you have mesothelioma, you could be entitled to maximum benefits. It carries a VA rating of 100% disabling.
To get compensation, you must file a claim with your service records that indicate you were likely exposed to asbestos. You'll also need medical records to show an asbestos illness.
Lawsuits and Asbestos Trust Funds
Another avenue for compensation is through private legal actions. An asbestos attorney can help you file a lawsuit against companies that supplied the Navy with asbestos materials for amphibious ships.
If those companies filed for bankruptcy, you can make a claim with an appropriate asbestos trust. Most asbestos companies that went bankrupt began these funds to compensate victims.
If you or a loved one served in the Navy and have a diagnosis of mesothelioma, you have a right to seek compensation. A mesothelioma lawyer will provide a free consultation review your case and give you options.
Get Your FREE Mesothelioma Packet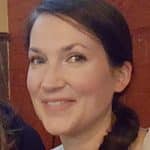 Mary Ellen Ellis has been the head writer for Mesothelioma.net since 2016. With hundreds of mesothelioma and asbestos articles to her credit, she is one of the most experienced writers on these topics. Her degrees and background in science and education help her explain complicated medical topics for a wider audience. Mary Ellen takes pride in providing her readers with the critical information they need following a diagnosis of an asbestos-related illness.
Get Your FREE Mesothelioma Packet
Page Edited by Patient Advocate Dave Foster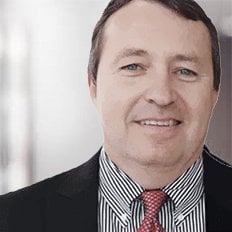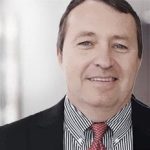 Dave has been a mesothelioma Patient Advocate for over 10 years. He consistently attends all major national and international mesothelioma meetings. In doing so, he is able to stay on top of the latest treatments, clinical trials, and research results. He also personally meets with mesothelioma patients and their families and connects them with the best medical specialists and legal representatives available.