This page has been fact checked by an experienced mesothelioma Patient Advocate. Sources of information are listed at the bottom of the article.
We make every attempt to keep our information accurate and up-to-date.
Please Contact Us with any questions or comments.
Commissioned in 1945, the USS Comstock (LSD-19) was a dock landing ship of the amphibious type. Built at a time when U.S. Navy ships commonly included asbestos, the Comstock exposed many veterans to this harmful mineral. Some later received a diagnosis of mesothelioma or lung cancer.
About the USS Comstock
The USS Comstock was an amphibious dock landing ship in the U.S. Navy, belonging to the Casa Grande class of amphibious ships.[1] Casa Grande ships were built during World War II, both for the Royal Navy and the U.S. Navy.
The class was to have nineteen ships, but only seventeen were constructed. The Royal Navy ordered seven Casa Grande ships, but only ever received four of them. The Comstock remained a U.S. ship.
The Comstock displaced nearly 8,000 tons when at capacity, was 457 feet long, and could carry a variety of combinations of landing craft. She was also armed with several gun mounts and could carry 17 officers, 237 enlisted men and accommodate 240 officers and troops. The ship was powered and propelled by steam turbines, twin propellers, and two Babcock and Wilcox steam boilers.
Ordered in 1943, the Comstock was laid down on January 3, 1945, at the Newport News Shipbuilding and Dry Dock Company in Virginia.
She launched on April 28, 1945, and was commissioned on July 2, 1945, under the command of Lieutenant Commander J.C. Rochester.
The name for the ship came from Nevada's Comstock Lode, one of the richest deposits of precious metals ever found. The U.S. Navy decommissioned and struck the Comstock from the Naval Register in 1970 and 1976. She was then sold to Taiwan.[1]
Active Service
The Comstock was not ready until World War II was nearly over, but she played an important role after the war and in conflicts in Korea and Vietnam, earning several service stars and other honors.
Her first deployment was to Okinawa, where she assisted in events related to the post-war occupation. She served in the Pacific Fleet until 1946, at which time she returned to the U.S. and participated in training in Hawaii until July 1947.
In 1948 the Comstock became part of atomic weapons tests and then served in various capacities along the U.S. coast until the start of the Korean War. She supported the invasion of Inchon in 1950 and helped with salvage and repairs. She also supported the invasion of Wonsan and several minesweeping operations.
In 1951 she rescued the survivors of the mined and sunk USS Partridge. After the war, she assisted in evacuating civilians from North Vietnam and participated in more atomic weapons tests.
During the 1960s, the Comstock deployed multiple times to the western Pacific to support operations during the Vietnam War. She participated in campaigns including the Vietnamese Advisory Campaign, the Vietnamese Counteroffensive phase II, and the Tet Counter Offensive, among others.
Her actions in Korea and Vietnam earned the ship several medals, including the Armed Forces Expeditionary Medal, the Vietnam Service Medal, the Navy Occupation Service Medal, and the China Service Medal.
The U.S. Navy decommissioned the Comstock on April 20, 1970, although she was not struck until June 30, 1976. Since the ship was still in good shape, she was sold to Taiwan, which took possession in 1984. She served there as the ROCS Chung Cheng and was decommissioned again in 2012 before being sunk to become an artificial reef in 2015.
Asbestos on the USS Comstock
Numerous U.S. Navy ships were constructed with asbestos. From about the 1930s through the 1970s, ships in many industries, including the military, included asbestos in materials for many reasons: its ability to add fireproofing, strength, and insulation without a lot of extra weight. It was also desirable because of its low cost, abundance, and flexibility.
Hundreds of components of ships like the Comstock are known to have contained asbestos, from the smallest gaskets to entire lengths of pipe insulation. The boilers and turbines, which generated so much heat, contained a lot of asbestos. Pipes insulated with the material ran through all parts of the ships, including the mess and sleeping quarters.
Other asbestos-containing components included firefighting gear, gunner's protective equipment, like gloves, ropes, deck matting, spray insulation, gaskets, valves, seals, and many other components and parts, both large and small.
These uses of asbestos proved to be a risk for the men who served on the Comstock, causing exposure, and in some veterans, real asbestos illnesses later in life.
Asbestos Exposure
Asbestos exposure is an issue wherever this mineral is found because the tiny fibers that can easily come loose from it can be inhaled and ingested, causing damage to tissues over years and decades. Any asbestos material poses a threat if the fibers are exposed.
This can happen through routine maintenance or operation of equipment, when workers make repairs or upgrades. It can also happen because of normal wear and tear over time or when an accident damages materials with asbestos.
Any men who served on a ship like the Comstock could have encountered asbestos. Those most at risk worked in the engine, boiler, and turbine rooms. These rooms had a lot of asbestos and also poor ventilation, which increased the risk.
One Comstock veteran made a claim through the Veterans Administration after having worked directly with the turbines, steam generators, steam evaporators, and steam boilers in the engine room. He testified to being around asbestos for nearly two years of his service on the Comstock from 1961 to 1963. He later developed respiratory illnesses blamed on that exposure.[2]
These kinds of claims with the VA are common because so many men and women served and were exposed to asbestos on Navy ships. Unfortunately, not all of these claims are successful because the process is complicated. With an experienced advocate on your side, you can make the most of your claim and have the best chance of getting compensation for having been exposed to Navy ship asbestos.
Get Your FREE Mesothelioma Packet
Page Edited by Patient Advocate Dave Foster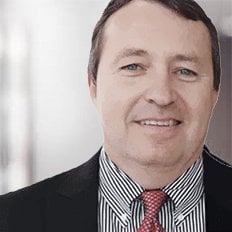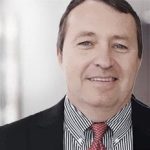 Dave has been a mesothelioma Patient Advocate for over 10 years. He consistently attends all major national and international mesothelioma meetings. In doing so, he is able to stay on top of the latest treatments, clinical trials, and research results. He also personally meets with mesothelioma patients and their families and connects them with the best medical specialists and legal representatives available.