Babcock & Wilcox Asbestos Use
This page has been fact checked by an experienced mesothelioma Patient Advocate. Sources of information are listed at the bottom of the article.
We make every attempt to keep our information accurate and up-to-date.
Please Contact Us with any questions or comments.
Babcock & Wilcox made asbestos components for boilers and other high-temperature, power generation equipment for many years.[1][2] Workers were put at risk for asbestos exposure and resulting mesothelioma or similar illnesses. Asbestos lawsuits filed against Babcock & Wilcox forced it into bankruptcy with the creation of an asbestos trust fund.
Babcock & Wilcox History and Asbestos
Founders Stephen Wilcox and George Babcock partnered in 1867 to form Babcock, Wilcox, and Company. Wilcox invented the water-tube boiler and received a patent for it in 1856. The company was founded to manufacture it.
Babcock & Wilcox continued to innovate boiler systems, with many firsts:[1]
In 1881, Babcock & Wilcox installed the first utility boiler in the world at the Pearl Street Power Station in New York City. It was the first electrical station in the U.S.
By 1902, the company's boilers powered New York's first subway system.
Babcock & Wilcox provided boilers for the first pulverized coal power plant. It also made the first supercritical pressure coal boiler.
It made components for the first nuclear-powered submarine, the USS Nautilus, as well as for America's first nuclear-powered surface ship, the NS Savannah.
Many of these innovations occurred during the years of peak asbestos use. Like similar companies at the time, Babcock & Wilcox used asbestos in many components to insulate and protect against fire.
The company's association with the government and the military dates back to the early 1900s. It has long provided boilers for government agencies and the military. Babcock & Wilcox boilers powered several U.S. Navy ships.
Babcock & Wilcox also expanded their services and products. As a result, the company began to supply boiler cleaning services, coal plants, waste-to-energy plants, and emission control systems for coal plants.
By 2000, the company was forced to reorganize under the protection of Chapter 11 bankruptcy. This was due to the number of asbestos-related claims and lawsuits. In 2006, the company emerged from bankruptcy as Babcock & Wilcox Company.[3]
Today, Babcock & Wilcox provides services and new technologies for several industries, including construction, power generation, and the government. It is also heavily involved in the research and development of clean and alternative energies.
How Did Babcock and Wilcox Use Asbestos?
Babcock & Wilcox used asbestos for many years. The company did not make asbestos products. It used asbestos components made by other companies in the manufacturing of its boilers and other products.
Asbestos insulation, seals, packing, billboard, gaskets, and other parts were used to protect people and machinery from high heat and potential fire risks of boilers and similar products.
Asbestos was used in many industries, but more heavily in the maritime industry than many others. For Babcock & Wilcox, the use of asbestos extended to its:
Standard boilers
Gauges
Furnace boilers
Coal pulverizers for coal plants
Steam boiler parts
Insulating fire bricks
The company's maritime boilers also contained asbestos in and around them. Because fire is such a dangerous risk on ships out at sea, asbestos was a natural choice for construction. As a result, many U.S. Naval veterans were exposed to asbestos, some originating from Babcock & Wilcox boilers.
Workers at Risk of Asbestos Exposure From Babcock & Wilcox
A wide range of industries used Babcock & Wilcox boilers. Factories and other job sites that required a boiler may have had one manufactured by Babcock & Wilcox.
Boilers create excessive heat that must be contained to protect the integrity of parts and machinery and the people working nearby. Workers installing, maintaining, or repairing boilers were often at risk of asbestos exposure.[4]
In addition to Babcock & Wilcox employees, many others risked exposure to asbestos used in and around the company's products:
Pipefitters
Shipbuilders
Insulators
Millwrights
Submarine crews
Maintenance workers
Plumbers
Electricians
Lathe operators
These and many other workers may have been exposed to asbestos from the company's products and were put at risk for asbestos-related illnesses.
Asbestos Lawsuits Against Babcock & Wilcox
Babcock & Wilcox first saw asbestos lawsuits in the late 1970s and early 1980s. The lawsuits eventually led the company to bankruptcy reorganization in 1982. By 2000, the number of lawsuits reached hundreds of thousands, with claims amounting to billions of dollars.
One claim involved a pipefitter in the U.S. Navy, Cleo Elmore, who was diagnosed with mesothelioma. Eventually, the court awarded him nearly $3 million in compensation from Babcock & Wilcox and other defendants.[5]
Another suit against the company ended in an award to the family of a deceased Navy veteran who worked as a fireman striker and machinist. Babcock & Wilcox and other defendants settled out of court with the family for a total of 1.6 million in compensation.[6]
Some cases arose due to secondhand exposure. Adrienne Sweeney died from mesothelioma in 2015. Her husband made Babcock & Wilcox boilers. He brought fibers of asbestos home on his clothing, contaminating the home and exposing his wife. This occurred in Scotland, where the family received £250,000 in compensation.[7]
Did Babcock & Wilcox Know About the Risks of Asbestos?
Like many other companies that used asbestos, Babcock & Wilcox has been accused of knowing the health risks of asbestos exposure and failing to protect workers.
A memo from 1978 was discovered proving Babcock & Wilcox was aware of the dangers associated with asbestos. The memo showed the company was aware it was violating asbestos exposure limits set by the Occupational Safety and Health Administration.
The memo also proves company officials planned to investigate and intended to warn workers of the potential risk.[8]
Evidence like this makes it easier for victims of asbestos exposure to get the compensation they need after being exposed without adequate warning.
Babcock & Wilcox Asbestos Trust Fund
The company took many years to settle lawsuits and reorganize under chapter 11 bankruptcy protection. As a result, Babcock & Wilcox was required to create a trust fund to cover current and future asbestos claims. The company established the trust in 2006.[9]
The Babcock & Wilcox trust is facing scrutiny, investigation, and possible legal action against it. Attorneys general from several states initiated action to investigate the trust and those established by several other companies.
There is a possibility they are not reimbursing states for expenditures made by Medicare and Medicaid. States believe lawyers are abusing the trusts by paying out settlements without first reimbursing Medicare and Medicaid.[10]
What to Do if You Were Affected by Babcock & Wilcox Asbestos Products
If you were affected by asbestos through Babcock & Wilcox, you can reach out to the trust fund to make a claim. You can file one of two different ways: an expedited or individual review.
You will need to prove your exposure originated with Babcock & Wilcox. You also must show that your illness is related to exposure and that you have serious symptoms from an asbestos-related condition.
Processes for making claims through an asbestos trust fund can be confusing and complicated. It is important to work with a mesothelioma or asbestos lawyer for the best chance of making a successful claim.
Get Your FREE Mesothelioma Packet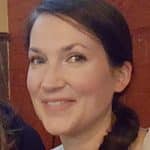 Mary Ellen Ellis has been the head writer for Mesothelioma.net since 2016. With hundreds of mesothelioma and asbestos articles to her credit, she is one of the most experienced writers on these topics. Her degrees and background in science and education help her explain complicated medical topics for a wider audience. Mary Ellen takes pride in providing her readers with the critical information they need following a diagnosis of an asbestos-related illness.
Get Your FREE Mesothelioma Packet
Page Edited by Patient Advocate Dave Foster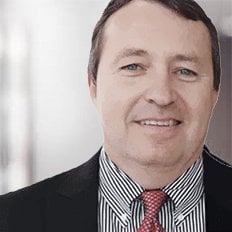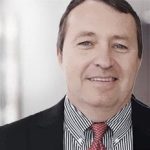 Dave has been a mesothelioma Patient Advocate for over 10 years. He consistently attends all major national and international mesothelioma meetings. In doing so, he is able to stay on top of the latest treatments, clinical trials, and research results. He also personally meets with mesothelioma patients and their families and connects them with the best medical specialists and legal representatives available.