Mesothelioma and Veterans
This page has been fact checked by an experienced mesothelioma Patient Advocate. Sources of information are listed at the bottom of the article.
We make every attempt to keep our information accurate and up-to-date.
Please Contact Us with any questions or comments.
Veterans of the United States military receive recognition and are admired for their service and courage. These hard-working Americans made great sacrifices to serve their country.
Unfortunately, some of these brave men and women who made important sacrifices for others now spend their final days battling the illnesses triggered by years of exposure to asbestos. These include the devastating cancer known as mesothelioma.
Free Mesothelioma Packet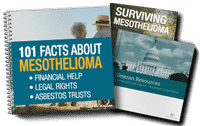 Veterans Benefits & Claims
New Treatment Options
Learn From Survivors
File For Your Share Of $30 Billion In Trust Funds
Free consultation with Dave, our Patient Advocate, on how to quickly recover compensation from the $30 billion asbestos trust, veteran benefits, and by filing legal claims.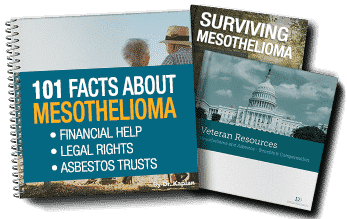 For quicker compensation for medical and other expenses – call Dave today!
Get started now on recovering from the $30 billion in Asbestos Trust Funds, veteran benefits and/or filing a legal claim.