Mesothelioma and Veterans
This page has been fact checked by an experienced mesothelioma Patient Advocate. Sources of information are listed at the bottom of the article.
We make every attempt to keep our information accurate and up-to-date.
Please Contact Us with any questions or comments.
Mesothelioma cancer among veterans is an unfortunate reality. Rates of asbestos-related diseases are high in veterans because of the military's extensive asbestos use. Veterans exposed during service are eligible to make claims for benefits like health care and disability compensation.
Free Veteran Benefits and Claims Packet
Watch Attorney Rod De Llano answer
-
"What advice would you give to a veteran diagnosed with mesothelioma?"
and
"Should a veteran apply for VA benefits if they have mesothelioma?"
30%
of mesothelioma victims are veterans
Veterans suffer from mesothelioma at higher rates than most other demographic groups. Nearly a third of mesothelioma cases diagnosed are in military veterans.[1] This is a type of cancer that affects the lining of the lungs or abdomen, and it is aggressive and deadly.
Since mesothelioma spreads rapidly and takes decades to develop symptoms, most veterans get a late-stage diagnosis. They have little to no hope of remission. Therapies are used largely to extend a patient's life and to make them more comfortable. Curing mesothelioma is extremely rare.[2]
Why Do Veterans Get Mesothelioma?
The primary cause of mesothelioma is exposure to asbestos. Asbestos fibers invade tissues, especially around the lungs, and cause irritation and damage that can lead to illness or cancer.
Service members were more likely to encounter asbestos than the general population because the military used it extensively.
For decades, each branch of the military used asbestos to protect men and women from fire and heat. Asbestos is a strong insulator and fireproofing material. The military used asbestos materials in buildings on bases, in ships, and in aircraft and vehicles.
The greatest asbestos use in the military occurred between about 1930 and 1980. Even after asbestos use stopped, service members risked exposure. It took years to remove or safely enclose asbestos.
Veterans Exposed to Asbestos in All Branches of the Military
The military relied heavily on asbestos in many settings, buildings, vehicles, aircraft, and especially ships.
The low cost and availability, as well as its ability to fireproof and resist heat, made asbestos an ideal material for many uses in all military branches through the 1970s:
Those who served during those years were at risk of being exposed to asbestos. Making matters worse, many service members left the military but continued working in similar occupations, exposing them to asbestos again.
Asbestos use was discontinued by the military in the mid-1970s after the health risks became widely known. Since mesothelioma has such a long latency period, many veterans who served during the Vietnam War are only just beginning to show symptoms of the disease.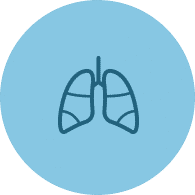 Certain Types of Military Work Put Veterans at the Greatest Risk of Asbestos Exposure:[3]
Working with insulation
Demolition
Working in shipyards and on ships
Mining
Pipefitting
Roofing and flooring installation
Vehicle repair and maintenance
Building military equipment
Vietnam Veterans and Asbestos
The Vietnam War occurred during peak asbestos use by the military. This puts Vietnam veterans at heightened risk for related illnesses. Those who served in the Navy have the highest risk of all.
If you or a loved one served in Vietnam, consider getting screened for mesothelioma and other asbestos diseases. The sooner you get treatment and start the benefits claims process, the better the outcome.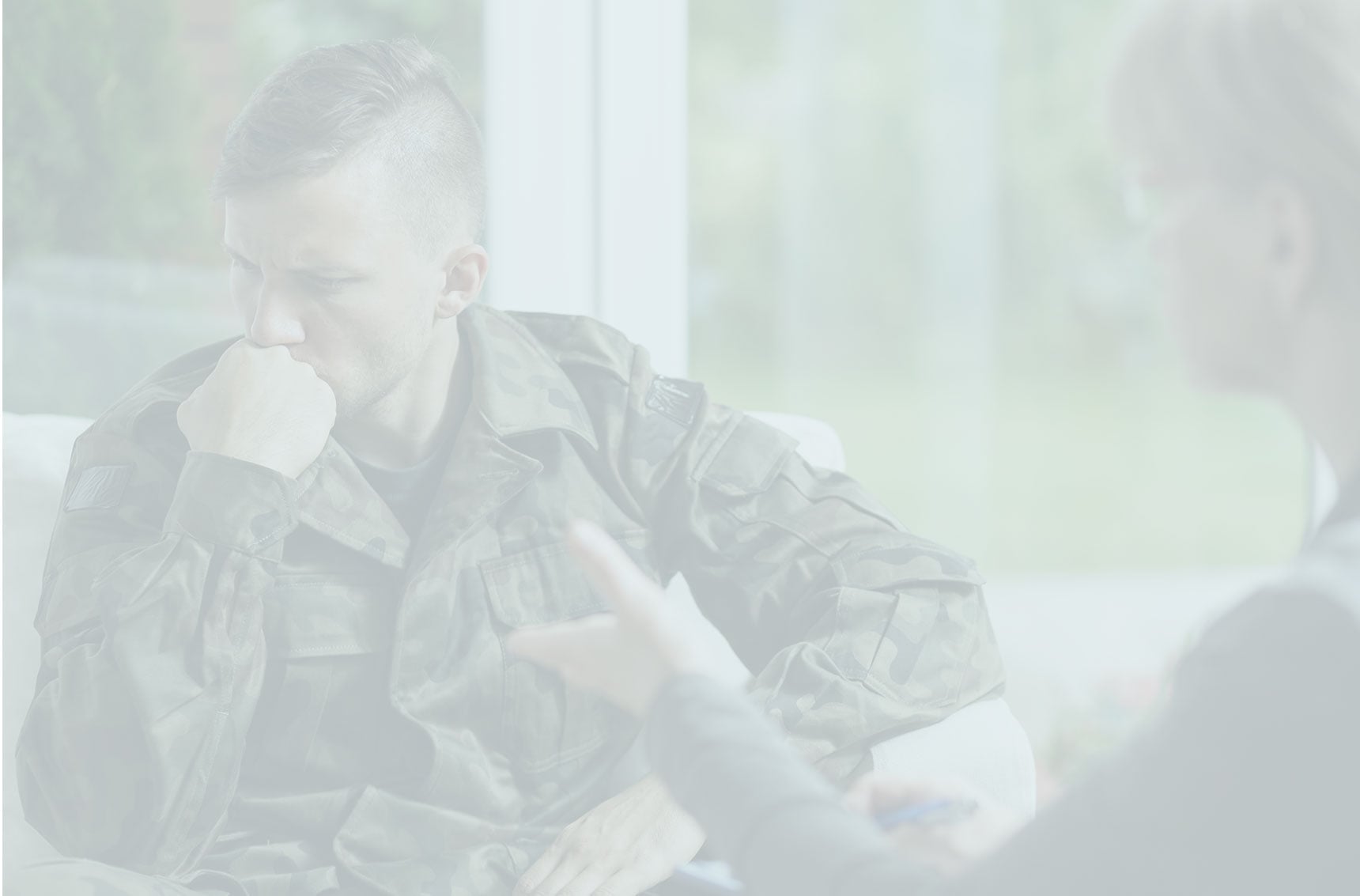 What Is Secondary and Continued Exposure to Asbestos?
One of the many great tragedies of military asbestos use is the harm caused to the families of veterans. Anyone living with someone exposed to asbestos on the job is also exposed.
Known as secondary exposure, many family members of veterans suffered because of the asbestos fibers that came home with them after a day on the job.[4]
The fibers get into homes by clinging to clothing and hair. Anyone in the home may be exposed. This has especially been a risk for military members stationed on bases with their families in on-base housing.
Another issue with asbestos in the military is that many retired veterans continued to work in the same field as they did while in active service. For many veterans, the exposure to asbestos continued in their second careers, like plumbing, construction, or boiler work.


Ship and Shipyard Asbestos Exposure
Nearly every part of each ship built and used in the U.S. Navy had some asbestos-containing material, from the ceilings to the fireproof gear worn during fire drills.
Not only were the engine and boiler rooms insulated with the material, but so were the areas between decks, in the navigation rooms, and even in sleeping quarters and mess areas.
Veterans tell stories of asbestos dust raining down on them – even the paint on the walls contained asbestos.
Navy veterans have the highest rates of asbestos-related illnesses of all military veterans. The highest-risk areas of battleships include the pump rooms, engine rooms, and boiler rooms. Sailors who worked in these areas had the most exposure to asbestos. This is because of the content of asbestos, but also because ventilation in the below-decks areas was poor and workers breathed in a lot of asbestos fibers as a result.[5]
Asbestos-Related Diseases
The years of exposure to asbestos that many military men and women endured can potentially cause several health conditions:
Mesothelioma, an aggressive type of cancer that attacks the linings of the lungs, is nearly always fatal.
Asbestosis is a chronic lung condition that causes progressive tissue scarring.
Other types of cancer can also be triggered by asbestos exposure, including lung cancer, larynx or pharynx cancer, gastrointestinal cancer, and urogenital cancer.
Some of these illnesses can be cured, many can only be treated. For instance, the scarring from asbestosis causes chest pain, coughing, and shortness of breath. The damage cannot be reversed or fixed. It can be managed and symptoms treated.[6]
What Are Some Available Veterans' Benefits for Mesothelioma?
Living with mesothelioma is costly, but there are benefits available to veterans with a diagnosis of asbestos-related diseases. The VA has recognized mesothelioma as a service-connected condition. Those impacted are entitled to VA Health Care, Disability Compensation, and Dependency & Indemnity Compensation.[7]
The availability of VA Health Care is determined by several factors:
The veteran's income level
Whether the condition is service-related
The severity of symptoms or disability
Number of dependents
If mesothelioma disability status is determined, a veteran can be treated at any VA facility. Some are staffed by noted mesothelioma specialists.
Who Is Eligible for VA Benefits?
Veterans diagnosed with an asbestos-related illness that can be connected to active service are eligible for VA benefits. Family members may also be eligible for Dependency and Indemnity Compensation.
Which Asbestos-Related Diseases Does the VA Recognize?
To receive benefits for asbestos exposure, you must have medical proof that your diagnosis is connected to that exposure. Several illnesses are related to asbestos exposure:
Mesothelioma
Lung cancer
Other cancers, including larynx, gastrointestinal, pharynx, bronchus, and urogenital
Asbestosis
Pleural effusion
Pleural plaques
The VA rates mesothelioma and asbestos-related lung cancer as 100% disabling. The disability rating for other diseases depends on their severity.
Among the renowned mesothelioma specialists serving veterans are Abraham Lebenthal, M.D. of the Boston VA Healthcare System and Brigham & Women's Hospital; and Robert Cameron, M.D. of the VA Greater Los Angeles Healthcare System and the UCLA Medical Center.
Boston VA Healthcare System and Brigham & Women's Hospital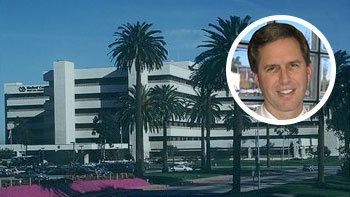 VA Greater Los Angeles Healthcare System and the UCLA Medical Center
Disability Compensation
Disability compensation is a monthly benefit the VA offers to those with proven service-related disabilities. The amount a veteran is entitled to receive varies based upon diagnosis and degree of disability. Mesothelioma has been determined to be 100% disabling, which means that it usually entitles a veteran to the maximum monthly benefit.
The maximum monthly benefit to which veterans with mesothelioma are entitled begins at $3,146.42 and increases with dependents, including parents, spouses, and children.
Dependency and Indemnity Compensation
This monthly benefit is provided to the surviving spouses of veterans who have died from a service-connected condition.
Benefits for DIC are $1,195 per month. The surviving spouse may need to provide evidence of asbestos exposure, the illness, and how that contributed to the death.
Burial Benefits
If you lost a family member to a service-related asbestos disease, you may be eligible for burial benefits. The VA provides $2,000 for this benefit. If your loved one will be buried in a VA cemetery, you may also receive reimbursement for transportation costs.
Clinical Trials for Veterans
In addition to receiving medical treatment, veterans may apply to participate in clinical trials testing experimental treatments. These are funded by drug companies, mesothelioma treatment centers, and the National Institutes of Health.
Contact us today at 1-800-692-8608 for more information about the latest clinical trials and eligibility requirements. Space is very limited so contact us as soon as possible.
VA Health Care
Any military members struggling with asbestos-related illnesses are eligible for health care services through the VA.[8] Every case is different, and there are several factors used to determine eligibility. These include income levels, and there are different scales used to adjust incomes to determine co-pays.
Special Monthly Compensation
Special monthly compensation, SMC, may be available for veterans so disabled by asbestos illnesses that they need specialized care. This is for veterans who cannot live independently, are bedridden, or cannot leave the house.
Monthly compensation varies depending on the severity and type of disability, the care needed, and any dependents. It may be as much as $4,000 to $5,000.
How Do I File a VA Claim?
To file a claim for compensation, you must complete the appropriate paperwork and submit documentation of your service and illness:
You must show evidence of discharge from any branch of the military. Your discharge conditions cannot have been dishonorable.
The VA needs to see a summary of your exposure to asbestos. This may include your position, jobs, and locations during service.
You also need evidence from medical professionals and documentation that your service in the military led to the exposure that caused your illness.
Can a Lawyer Help with My Claim?
Yes, a lawyer experienced in working with veterans can be a big help. The process can be confusing, especially when you're ill. Look for a lawyer or a claims agent accredited by the VA to guide you through making a claim.
A lawyer specializing in asbestos cases can help you figure out where and how you encountered asbestos. They can also connect you with the medical professionals for the necessary documentation and proof of service-based exposure and illness.
Are There Other Ways to Get Compensation as a Veteran?
The VA is not the only source of compensation for veterans with asbestos illnesses. The companies that supplied asbestos materials to the military can be held accountable for past exposure and current illness. Two other options for seeking compensation include:
Asbestos Trust Funds. Many of the companies that made asbestos materials went through bankruptcy and set up trusts to compensate victims. You can file a claim with one or more trusts.
Settlements and Lawsuits. For companies that still exist, a lawyer can help you file a lawsuit. This may end in a settlement for you or could go to trial where you can seek a jury verdict and compensation.
Are There Any Veterans Facilities Specializing in Mesothelioma Treatment?
Some of the most advanced mesothelioma treatments being offered now through the VA are at facilities in:
For those veterans that can travel to either of these locations, the level of service and health care offered is the best.
The VA does not always alert veterans to these options, though. This is why it is so important that individuals are aware of the health care options available to them.
What Is Happening to Raise Awareness Among Veterans?
Asbestos is an area of serious concern for anyone who served or is serving in the U.S. military. It is essential that all veterans and active service members are aware of asbestos and its risks.
Awareness of symptoms and early signs is crucial. Mesothelioma's early symptoms resemble more benign illnesses (such as the flu or common cold), so they are often ignored until a diagnosis comes too late for effective treatments. Symptoms include:
Fatigue
Cough
Chest pains
Shortness of breath
Weight loss
Fever
Veterans must make their physicians aware of their history of asbestos exposure to give themselves the best chance for early diagnosis.
Frequently Asked Questions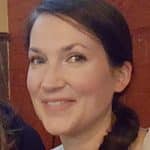 Mary Ellen Ellis has been the head writer for Mesothelioma.net since 2016. With hundreds of mesothelioma and asbestos articles to her credit, she is one of the most experienced writers on these topics. Her degrees and background in science and education help her explain complicated medical topics for a wider audience. Mary Ellen takes pride in providing her readers with the critical information they need following a diagnosis of an asbestos-related illness.
Page Edited by Patient Advocate Dave Foster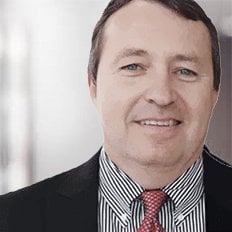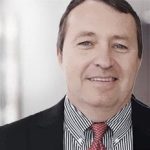 Dave has been a mesothelioma Patient Advocate for over 10 years. He consistently attends all major national and international mesothelioma meetings. In doing so, he is able to stay on top of the latest treatments, clinical trials, and research results. He also personally meets with mesothelioma patients and their families and connects them with the best medical specialists and legal representatives available.