UCLA Jonsson Comprehensive Cancer Center, Los Angeles
This page has been fact checked by an experienced mesothelioma Patient Advocate. Sources of information are listed at the bottom of the article.
We make every attempt to keep our information accurate and up-to-date.
Please Contact Us with any questions or comments.
The UCLA Jonsson Comprehensive Cancer Center, Los Angeles, is recognized as a cancer research and treatment facility of excellence. The Center includes a staff of specialists, oncologists, and surgeons who are experts in diagnosing and treating lung cancer and mesothelioma caused by asbestos exposure.
About the Jonsson Comprehensive Cancer Center
The mission of the Cancer Center is to research cancers with the direct goal of better treatments, tests, and prevention.
More than 450 scientists, physicians, and surgeons work as researchers, clinicians, and teachers at Jonsson. These dedicated professionals meet with more than 20,000 patients every year, many seeking treatment and care that they could not find elsewhere.
The history of the Cancer Center goes back to the late 1960s when scientists at UCLA and other interested individuals came together to establish a center for cancer research and treatment.[1] They wanted to create a facility that would excel in several vital areas: treating and caring for patients, research, and education.
The Center was officially established in 1974 and became an NCI Comprehensive Cancer Center in 1976.[2] Philanthropists Kenneth Alan Jonsson and his wife Diana gave $1 million to help open it.
An NCI-Designated Comprehensive Cancer Center
The Jonsson Cancer Center received the Comprehensive Cancer Center designation in 1976. The National Cancer Institute has only given forty-seven facilities this designation. Earning it requires high standards and excellence in research, cancer prevention, patient care, and education. The designation tells patients that they can expect excellent and innovative care and treatment.[2]
Dr. Robert Cameron
Patients at the Jonsson Comprehensive Cancer Center benefit from several experts and specialists. This includes the guidance of one of the world's leading experts in mesothelioma, Dr. Robert Cameron.
He holds important jobs at the Pacific Mesothelioma Center and UCLA, including chairman of the Jonsson Comprehensive Cancer Center.
He is a thoracic surgeon specializing in mesothelioma. In addition to treating patients, he has been instrumental in developing the pleurectomy/decortication procedure, a lung-sparing surgical treatment for mesothelioma patients.
Lung Cancer Program at Jonsson Comprehensive Cancer Center
Jonsson is home to the world-renowned Lung Cancer Program, which includes cutting-edge treatment for lung cancer and other thoracic cancers, including mesothelioma.
Here patients with mesothelioma benefit from the multi-disciplinary teams of experts, including Dr. Cameron, who collaborate on treatment plans for patients.
The Lung Cancer Program is also involved in research to develop better treatments and preventative measures for lung and related cancers.[3]
Partnership with the Pacific Mesothelioma Center
The Jonsson Comprehensive Cancer Center is in an area rich with resources for cancer research and treatment. The Center's partnerships with many of these other facilities, including the Pacific Mesothelioma Center, a part of the Pacific Heart, Lung, and Blood Institute, improve its work.
The Pacific Mesothelioma Center is led by Dr. Cameron and is dedicated solely to the research and treatment of this cancer. The Center's goal is to cure mesothelioma or develop effective treatments that allow it to be managed as a chronic condition.
By collaborating with this innovative facility, Jonsson can provide patients with even better, more innovative therapies.
Treatment for Mesothelioma Patients
All patients at Jonsson are treated holistically; the whole patient is treated, and medical treatments are supplemented with supportive and wellness care.
Mesothelioma patients are assessed by a multi-disciplinary team, including oncologists, surgeons, pathologists, and others. This team comes up with the best plan for each patient, including surgery, radiation therapy, chemotherapy, and other innovative treatments.
Supportive care for mesothelioma patients includes pain management, alternative and complementary medicine, nutritional counseling, planning for advanced and palliative care, psychological care, and physical appearance.
Treatment may also include enrollment in ongoing clinical trials, allowing patients to benefit from new treatments not yet available to the public.
Research
Cancer research and clinical trials are important at Jonsson. The facility is devoted to treating patients but also to researching the cancers that afflict them. Targeted therapies are a major focus. Researchers here develop drugs that target specific proteins or genes to help kill cancer cells and slow or stop tumor growth.
Jonsson researchers have helped develop important therapies, including Herceptin, a breast cancer drug that targets the genes of cancer cells.
Researchers at Jonsson also developed Keytruda, an immunotherapy drug showing great promise in treating several cancer types, including mesothelioma and non-small cell lung cancer.
Researchers at Jonsson lead and conduct clinical trials to test new drugs and other treatment strategies. One ongoing clinical trial at the Cancer Center is testing the use of a special type of radiation therapy for mesothelioma patients before they undergo pleurectomy/decortication surgery.
The Jonsson Comprehensive Cancer Center provides comprehensive care for both mesothelioma patients and other cancer patients. With a combination of research, education, prevention, and treatment, the Center is taking steps to advance our knowledge of mesothelioma and reduce suffering while extending patients' lives.
Get Your FREE Mesothelioma Packet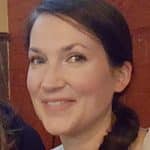 Mary Ellen Ellis has been the head writer for Mesothelioma.net since 2016. With hundreds of mesothelioma and asbestos articles to her credit, she is one of the most experienced writers on these topics. Her degrees and background in science and education help her explain complicated medical topics for a wider audience. Mary Ellen takes pride in providing her readers with the critical information they need following a diagnosis of an asbestos-related illness.
Get Your FREE Mesothelioma Packet
Page Edited by Patient Advocate Dave Foster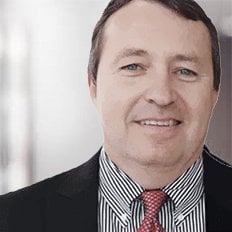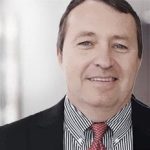 Dave has been a mesothelioma Patient Advocate for over 10 years. He consistently attends all major national and international mesothelioma meetings. In doing so, he is able to stay on top of the latest treatments, clinical trials, and research results. He also personally meets with mesothelioma patients and their families and connects them with the best medical specialists and legal representatives available.