Alimta (pemetrexed) for Mesothelioma
This page has been fact checked by a Doctor of Pharmacy who specializes in Oncology. Sources of information are listed at the bottom of the article.
We make every attempt to keep our information accurate and up-to-date.
Please Contact Us with any questions or comments.
Alimta (pemetrexed) is a chemotherapy drug approved to treat pleural mesothelioma in patients who are not candidates for curative surgery. Patients typically receive Alimta in combination with cisplatin, another chemotherapy drug.[1] Pemetrexed with cisplatin can extend patients' lives but also causes side effects.[2]
What Is Alimta?
Alimta is a chemotherapeutic drug, first approved by the FDA in 2004.[3] Chemotherapy drugs treat cancer by preferentially killing cancer cells.
How Does Pemetrexed Treat Mesothelioma?
Alimta is administered as an infusion into the vein. This pemetrexed injection sends the drug through the bloodstream, circulating it through the body. Patients typically receive the treatment every three weeks.
Oncologists usually combine Alimta with cisplatin when treating pleural mesothelioma with systemic chemotherapy infusions.
How Does Alimta Work?
Pemetrexed is a type of drug called an antifolate antineoplastic agent. It works by blocking three enzymes essential for cancer cells to make DNA and RNA. Without these critical enzymes, the cancer cells cannot grow and divide, causing them to die.[3]
What Is Pemetrexed Approved to Treat?
The FDA approved Alimta in 2004 to treat pleural mesothelioma and non-squamous non-small cell lung cancer (NSCLC). The FDA's indications for Alimta use include these specifics:[3]
Combined with platinum chemotherapy drugs cisplatin or carboplatin and pembrolizumab as first-line treatment in patients with metastatic NSCLC
Combined with cisplatin as first-line treatment for metastatic or locally-advanced NSCLC
As a single agent and as maintenance treatment in NSCLC patients who have undergone platinum chemotherapy successfully
As first-line treatment and in combination with cisplatin for pleural mesothelioma patients who are not candidates for surgical treatment
Doctors may use pemetrexed outside of these indications. It is up to the medical team's discretion to determine how to use it to treat mesothelioma and other types of cancer.
Alimta with Cisplatin to Treat Mesothelioma
The combination of cisplatin with pemetrexed is one of the most common treatment strategies for pleural mesothelioma patients. It is a first-line treatment, but oncologists also use it as a second and third treatment for many patients.
Pleural mesothelioma patients most often receive a multimodal treatment strategy. Treatment often includes pemetrexed/cisplatin chemotherapy before or after surgery or in combination with immunotherapy.
Alimta is not often used for peritoneal mesothelioma. The preferred treatment for this abdominal type of mesothelioma is cytoreductive surgery followed by a heated chemotherapy bath (HIPEC) circulated in the abdomen.
A study from 2017 investigated the effectiveness of systemic cisplatin/pemetrexed chemotherapy for 24 peritoneal mesothelioma patients. The results were positive but not as good as patients who receive surgery with HIPEC. The study indicates it is a good option for peritoneal patients who cannot undergo surgery.[4]
What Are the Side Effects of Alimta Chemo?
Alimta has several potential side effects. Like other chemotherapy drugs, it does not specifically target cancer cells; instead, the drug circulates through the body, possibly harming healthy cells as it kills cancer cells. This is what causes the drug's side effects.
Alimta most commonly causes: [3]
When given in combination with cisplatin, other common side effects include:[2]
Anemia
Vomiting
Lowered white blood cell and platelet counts
Mouth sores
Sore throat
Constipation
How to Manage Alimta's Side Effects
Supplemental drugs or vitamins can help minimize the side effects of Alimta. Specifically, taking folic acid daily and receiving vitamin B12 injections before and during treatment is recommended since Alimta is an antifolate medication. This means it disrupts cellular processes that depend on folic acid.
To help maintain the health of non-cancer cells, extra folic acid and B12 are helpful and can prevent or relieve some of the drug's side effects. Vitamin B12 may also reduce the effects of anemia and fatigue. Corticosteroids like dexamethasone may be given to reduce nausea and fatigue.[2]
NCCN Guidelines for Using Pemetrexed to Treat Mesothelioma
The National Comprehensive Cancer Network (NCCN) sets guidelines, called the NCCN Clinical Practice Guidelines in Oncology. These guidelines are consensus documents created by committees of oncology physicians who use clinical trial data to create evidence-based summaries for treating different types of cancer.
The NCCN is a non-profit group of twenty-seven cancer centers that collaborate on research, education, and projects – like the guidelines.
Since first approved in 2004, Alimta has become one of the most commonly prescribed drugs for mesothelioma and is part of the NCCN guidelines. The NCCN panel of experts recommends that Alimta be combined with cisplatin for the treatment of mesothelioma.
The panel also recommended a new chemotherapy drug be added to create a three-part combination of treatments: Alimta, cisplatin, and bevacizumab; however, this triple treatment is only recommended for patients who cannot receive surgery.[5]
Alimta Mesothelioma Research – What Is the Alimta Chemotherapy Success Rate?
Clinical trials have proven time and again that Alimta is effective in extending the lives of patients with mesothelioma.
For example, one trial included 222 patients receiving only cisplatin and 226 receiving both cisplatin and Alimta. The group receiving both drugs lived an average of twelve months after treatment, while those receiving only cisplatin survived an average of nine months.[6]
In another trial, patients with pleural mesothelioma underwent tri-modal therapy with cisplatin/Alimta chemotherapy, followed by extrapleural pneumonectomy. Finally, these patients were given radiation therapy.
Some patients were unable to complete all three stages of treatment; however, for those who did receive all three stages, survival time was twenty-nine months. For those unable to complete treatment, the average survival time was only seventeen months.[7]
Mesothelioma Clinical Trials with Alimta
Clinical trials continue to study the effectiveness of Alimta, alone and with other drugs:
A study of a combination of Alimta, cisplatin, and a third drug called methoxyamine is used in patients whose previous chemotherapy attempts were unsuccessful. These clinical trials continue to shape how the drug can be used to treat mesothelioma patients.
Another ongoing trial combines Alimta with an oncolytic viral vector called ONCOS-102. This new treatment is currently in clinical trials to evaluate how well it can help the immune system recognize tumors and cancer cells.
Researchers are combining cytoreductive surgery in yet another clinical trial for peritoneal mesothelioma patients with a hyperthermic (warmed medication) wash of cisplatin and Alimta.[8]
One trial is currently recruiting peritoneal mesothelioma patients. The study is comparing standard treatment to chemotherapy with pemetrexed and cisplatin combined with bevacizumab, an antiangiogenesis drug that stops tumors from developing blood vessels.[9]
Also ongoing and recruiting is a trial involving pleural mesothelioma patients. The researchers are adding targeted radiation therapy to surgery and chemotherapy with pemetrexed/cisplatin.[10]
Talk to your medical team about the possibility of joining clinical trials like these. They give patients access to drugs and treatment strategies not readily available.
After fifteen years, Alimta is still helping patients with malignant mesothelioma live longer and feel better. Although it has several side effects, these can be effectively managed in most patients. Generally, the benefits of the drug far outweigh the risks. Continuing on, more research is expanding on the use of Alimta, constantly discovering new ways it can help patients who otherwise have limited options for treatment.
Get Your FREE Mesothelioma Packet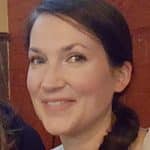 Mary Ellen Ellis has been the head writer for Mesothelioma.net since 2016. With hundreds of mesothelioma and asbestos articles to her credit, she is one of the most experienced writers on these topics. Her degrees and background in science and education help her explain complicated medical topics for a wider audience. Mary Ellen takes pride in providing her readers with the critical information they need following a diagnosis of an asbestos-related illness.
Get Your FREE Mesothelioma Packet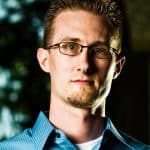 Kyle J. Becker, PharmD is certified by the Board of Pharmacy Specialties in Oncology Pharmacy. Dr. Becker earned his pharmacy degree from Shenandoah University and he currently serves as an oncology pharmacist at Parkview Cancer Institute.