Asbestos in Electrical Wiring and Exposure in Electricians
This page has been fact checked by an experienced mesothelioma Patient Advocate. Sources of information are listed at the bottom of the article.
We make every attempt to keep our information accurate and up-to-date.
Please Contact Us with any questions or comments.
Asbestos was once commonly used in electrical wiring, electrical panels, cable wrap, and other products electricians handled regularly.[1] Electricians working with wiring in older buildings are at risk of asbestos exposure and developing mesothelioma or other illnesses associated with asbestos.
How Was Asbestos Used in Electrical Wiring?
Asbestos is a natural insulator. Because this naturally occurring mineral is not a good conductor of electricity or heat, it is often used as an electrical insulator.[2]
For years, various insulation materials contained asbestos, including those used in walls, around plumbing elements, furnaces, heaters, pumps, and around wires used in electrical systems.
Older systems are more likely to have asbestos. For instance, asbestos knob and tube wiring was once common but is no longer used. In older buildings, these systems can pose risks to workers and residents.
Electrical Products with Asbestos
Asbestos was once found in many of the components that went into electrical systems. These are the major electrical components made with asbestos:
Asbestos Wire Insulation. Individual wires were often coated with asbestos insulation. Old, fraying wires pose a major risk to workers today.
Asbestos Braided Cable. Insulating wraps were commonly used to cover thicker wires or groups of wires.
Asbestos Paneling. Electrical systems in the past often used paneling made of asbestos cement. Even wood used to make paneling was often "ebonized" and treated with asbestos.
Asbestos Cement Shielding and Bases. Asbestos cement was also used to make shielding components, arc chutes, and bases in electrical systems.
Asbestos Paper. Electrical paper made with asbestos was used to insulate. Also called flash guards, these pieces of paper are highly susceptible to degradation over time and can release dangerous asbestos fibers.
Many electricians also worked or work with other equipment that contains its own asbestos. Older turbines, generators, hot water tanks, furnaces, and heating units often have asbestos in numerous components.
How Are Electricians Exposed to Asbestos?
There are several ways electricians may be exposed to airborne asbestos fibers. The first is from the electrical wiring itself.
Electricians working in older buildings can be exposed simply by working with wires insulated with materials containing asbestos. Removing old wires and stripping old insulation to recover the copper underneath can disturb asbestos, causing tiny asbestos fibers to become airborne.
When electricians work on older systems, the asbestos components may already be deteriorating. They can be exposed to fibers coming from old, crumbling asbestos cement, insulation, and paper.
Drilling into walls that contain asbestos is particularly dangerous. This process often produces dust. This is often unavoidable as electricians must drill to access wiring and create conduits.
Another way electricians are exposed to asbestos is on construction sites. Even when electricians are not working with wiring that contains asbestos, others on the site may disturb asbestos.
Often wall insulation or ceiling tiles that contain asbestos are damaged in the process, causing tiny fibers to drift into the air. These fibers often exist in construction site dust, putting workers at risk of inhalation.[2]
Other Workers Exposed to Asbestos in Electrical Wiring
Electricians handle electrical wiring more than other workers, but they are not the only ones harmed by it. Any workers in the area could be exposed to asbestos fibers stirred up by electrical work. These include:
Laborers
Supervisors
Demolition workers
Also at risk are homeowners making repairs or doing renovations involving old electrical systems. Family members of electricians and other workers were also put at risk of secondary exposure due to asbestos fibers brought home on their clothing.
Research Finds Asbestos Risk Elevated for Electricians
Several studies have been conducted to determine common exposure levels of electricians. Some studies have found the risk to be moderately elevated. Others have found the risk to be increased but still within acceptable limits. What is known with certainty is electricians are exposed to more asbestos than the average person.
One study did not restrict the research to electricians. It did, however, include electricians in the participant group. Researchers looked for mesothelioma biomarkers in over 100 workers known to have been exposed to asbestos on the job. Biomarkers, proteins that indicate the presence of mesothelioma cancer cells, were present in the group's electricians. Electricians were among those at the highest risk of mesothelioma biomarkers.[3]
Another study investigated electricians specifically, attempting to determine if exposure risk directly resulted from electrical products. Researchers found that while electricians have higher rates of mesothelioma, the increased risk may not be due to electrical products themselves. The exposure more likely comes from asbestos fibers in the dust on renovation sites.[4]
Asbestos Lawsuits Brought by Electricians
Over the years, many people have filed lawsuits related to asbestos exposure at work. Electricians specifically filed many lawsuits.
In one case, a former electrician for Carnival Cruise lines died of lung cancer caused by years of asbestos exposure on ships. The man's surviving family successfully sued Carnival Cruise lines, winning a settlement on his behalf.[5]
In another case, an Indiana man worked for forty years as an electrician, breathing asbestos fibers without understanding the risks. At seventy-eight years old, he filed lawsuits because of developing malignant pleural mesothelioma.
His doctors informed him that his work as an electrician and smoking led to the diagnosis decades later. The case is expected to be complex; however, he and his family are fighting for justice and compensation.[6]
The children of electricians have even filed lawsuits. Secondary asbestos exposure can cause mesothelioma or lung cancer.
When an electrician inadvertently brings home asbestos fibers on their clothing, those fibers enter the air of the home, putting their children at risk. This is known as take-home exposure and puts more people at risk of developing asbestos-related diseases.[7]
How Can Electricians Stay Safe from Asbestos?
If you work as an electrician, you could come into contact with asbestos in older buildings. The Occupational Safety and Health Administration (OSHA) regulates workplace safety, including asbestos.[8]
OSHA sets exposure limits and requires employers to monitor for asbestos to ensure the limit is not exceeded. Your employer should communicate with you about any asbestos risks on the job. They are required to provide safety information, training, and gear.
To protect yourself, be aware of the risks. Follow all safety procedures and use the provided safety gear. Know what your rights are to a safe workplace. If they are not being met, you can file a complaint with OSHA.
Seeking Compensation if You Have an Asbestos Illness
If you worked as an electrician and now have an asbestos illness, you can seek compensation. Companies that made asbestos electrical components can often be held liable for exposure.
Contact an experienced mesothelioma lawyer to review your case for free. If applicable, they can help you file a lawsuit against the responsible asbestos companies. If those companies went bankrupt, they can help you make a claim with an asbestos trust for which you qualify.
It is important that you act quickly. Statutes of limitations put a time limit on legal actions in these situations. Talk to an asbestos law firm as soon as possible.
Get Your FREE Mesothelioma Packet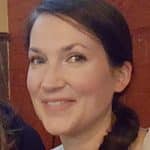 Mary Ellen Ellis has been the head writer for Mesothelioma.net since 2016. With hundreds of mesothelioma and asbestos articles to her credit, she is one of the most experienced writers on these topics. Her degrees and background in science and education help her explain complicated medical topics for a wider audience. Mary Ellen takes pride in providing her readers with the critical information they need following a diagnosis of an asbestos-related illness.
Get Your FREE Mesothelioma Packet
Page Edited by Patient Advocate Dave Foster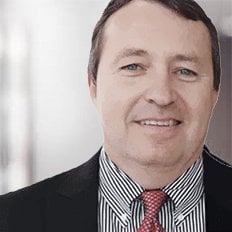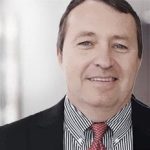 Dave has been a mesothelioma Patient Advocate for over 10 years. He consistently attends all major national and international mesothelioma meetings. In doing so, he is able to stay on top of the latest treatments, clinical trials, and research results. He also personally meets with mesothelioma patients and their families and connects them with the best medical specialists and legal representatives available.