Desmoplastic Mesothelioma
This page has been fact checked by a PhD who specializes in cancer research. Sources of information are listed at the bottom of the article.
We make every attempt to keep our information accurate and up-to-date.
Please Contact Us with any questions or comments.
Desmoplastic mesothelioma is a rare and aggressive subtype of sarcomatoid mesothelioma.[1] Diagnosing this subtype can be challenging because it is rare and has characteristics similar to benign conditions. Desmoplastic mesothelioma contains fibrous connective tissue and is very difficult to treat.[2]
What Does Desmoplastic Mean?
The term desmoplasia refers to any type of growth of fibrous connective tissue. It is typically a reactive growth that begins in response to something like a tumor or scar tissue.[3]
What Is Desmoplastic Mesothelioma?
Although fibrosis is not always malignant, it does usually invade surrounding healthy tissue, which can be problematic. When mesothelioma is the desmoplastic sub-type, this invasion of the fibrosis is often what leads to a diagnosis.
However, this type of mesothelioma is not always associated with malignancy. Malignant mesothelioma of this sub-type is often misdiagnosed as benign.[4]
Since the tumors are mostly composed of dense hyalinized fibrous stromal cells and a few malignant cells, the diagnosis of desmoplastic mesothelioma is difficult. They tend to be diagnosed when they invade the chest wall adipose tissue.[5]
Characteristics of Desmoplastic Mesothelioma
Desmoplastic mesothelioma accounts for just about 6% of asbestos-related mesothelioma. Because it is rare, desmoplastic mesothelioma is not well understood. One study found that about 88% of people diagnosed had already experienced metastases.
This is typical of all types of sarcomatoid mesothelioma, which are generally more aggressive than epithelial cancers.[5]
Under the microscope, the tumor's appearance includes dense bundles of collagen fibers. Collagen fibers are a type of connective tissue. Even when the collagen fibers had a spindled order, the arrangement was typically irregular.
This characteristic can be useful in diagnoses as cases of desmoplastic mesothelioma often show collagen, appearing on the cellular level as bland and without inflammation.[6]
What Are the Symptoms of Desmoplastic Mesothelioma?
Apart from histological characteristics, desmoplastic mesothelioma causes symptoms similar to other types of mesothelioma. Most cases are pleural, causing shortness of breath, coughing, and chest pain. Some cases are peritoneal mesothelioma.
Peritoneal mesothelioma causes abdominal swelling, pain, and indigestion. This sub-type has even been seen, though very rarely, in pericardial mesothelioma.
Diagnosis of Desmoplastic Mesothelioma
Generally, any mesothelioma diagnosis begins with a physical exam followed by imaging tests like X-rays and CT scans. If images show unusual tissue growth, doctors will take a biopsy.
A biopsy involves removing a small amount of fluid or tissue from the tumor, which pathologists then examine under a microscope. A pathologist will determine the cancer type and if it is mesothelioma, the sub-type.
One study suggests that conventional pleural biopsy is not as good as wedge lung resection at diagnosing desmoplastic mesothelioma.[7] One diagnostic criterion used to confirm desmoplastic mesothelioma include dense fibrous tissue in more than half of the tumor. There must also be features of sarcomatoid cancer, collagen tissue death, and an invasion of surrounding tissue by the tumor.
One study investigated several cases of sarcomatoid mesothelioma, finding immunohistochemistry particularly useful in diagnosis. This diagnostic technique uses antibodies and tissue samples from a biopsy. Immunothistochemistry has been used to distinguish different subtypes of sarcomatoid mesothelioma, including desmoplastic mesothelioma.
Antibodies are proteins of the immune system that normally detect pathogens; however, antibodies can also help detect proteins called antigens that are specific to different cancer cell types.[8]
Desmoplastic Mesothelioma vs. Benign Pleural Thickening
Diagnosing desmoplastic mesothelioma can be tricky. The tissue looks bland and closely resembles benign fibrous tissue. For this reason, malignant desmoplastic mesothelioma may be misdiagnosed as pleural fibrosis.[2]
Pleural fibrosis is scarring and thickening of the pleural tissue, which can be caused by asbestos. It can also result from several other conditions:[9]
Coronary bypass surgery
Pleural infections, including tuberculosis
Drug-induced pleuritis
Hemothorax, collection of blood in the pleural space
Uremic pleuritis, caused by kidney disease
Rheumatoid pleuritis
It can be very difficult for pathologists to distinguish between malignant desmoplastic mesothelioma and benign fibrosis. Some characteristics that make the malignancy unique include:[6]
A storiform, or cartwheel, pattern in the cells
Invasive growth into surrounding tissues
More disorganized growth patterns
Minimal vessels
Even with these distinct characteristics, the diagnosis is often confusing. Benign fibrous growths can appear to invade nearby tissue, for instance. The way it invades is slightly different.
If you receive a diagnosis of a benign fibrous pleurisy but feel like a more detailed examination is needed, speak up. Seek a second opinion if necessary because the earlier you get treatment for mesothelioma, the better the outcome.
Treatment Options
As with any mesothelioma, treatment for desmoplastic mesothelioma varies depending on the cancer stage and the patient's age and health. The three most common treatment types are chemotherapy, radiation, and surgery. Surgery is less common because desmoplastic mesothelioma has usually already metastasized.[5]
There is currently no standard treatment for DMM, but patients are generally treated according to malignant pleural mesothelioma (MPM) guidelines, including chemotherapy.
Chemotherapy and radiation shrink the tumors. Radiation, targeted to specific tumors, causes fewer side effects. On the other hand, chemotherapy is systemic, meaning it affects the entire body, attacking all cells that divide rapidly. This makes it more effective than other treatments.[10]
Treatment for many people with desmoplastic mesothelioma is palliative.[2] Treatments may extend the patient's life, but they mostly reduce symptoms.
If tumor size is reduced, the patient experiences less pain and finds breathing easier. Because desmoplastic mesothelioma causes fluid to build up between tissue layers, draining fluid also helps ease pain and discomfort.[5]
What Is the Prognosis for Desmoplastic Mesothelioma?
The prognosis for desmoplastic mesothelioma is not usually positive. Because mesothelioma is generally difficult to diagnose (this sub-type in particular), it usually isn't discovered until the cancer is in the later stages. At this point, it is virtually impossible to cure, and life expectancy is short.
The duration of survival for desmoplastic mesothelioma is between five and eight months after diagnosis.[5] Treatments at this point are only for palliative care.
If you have symptoms that could indicate mesothelioma, getting a fast diagnosis is crucial. Mesothelioma is rare, but if you have been exposed to asbestos, you may have developed this type of cancer. Regardless of the cellular sub-type, mesothelioma is difficult to treat and has poor survival rates. Receiving a diagnosis is the best thing you can do for your future and your loved ones.
Get Your FREE Mesothelioma Packet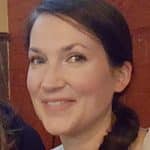 Mary Ellen Ellis has been the head writer for Mesothelioma.net since 2016. With hundreds of mesothelioma and asbestos articles to her credit, she is one of the most experienced writers on these topics. Her degrees and background in science and education help her explain complicated medical topics for a wider audience. Mary Ellen takes pride in providing her readers with the critical information they need following a diagnosis of an asbestos-related illness.
Get Your FREE Mesothelioma Packet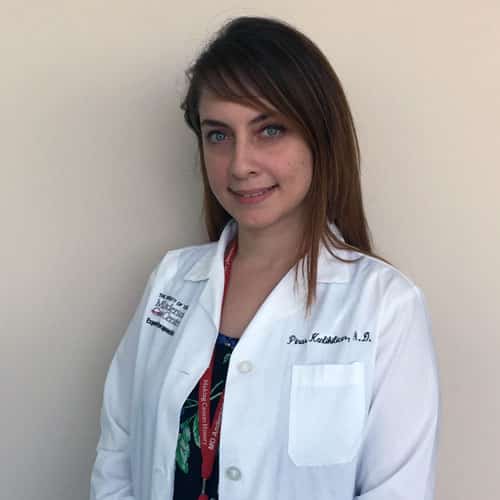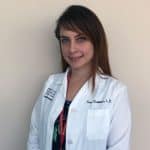 Dr. Pinar Kanlikilicer has a PhD in Biomedical Engineering. She completed her 5-years of postdoctoral training in the Department of Experimental Therapeutics at MD Anderson Cancer Center. She is currently working in the field of cancer as a research scientist.