Montana Mesothelioma Lawyer
This article has been fact checked by an experienced mesothelioma attorney. Sources of information are listed at the bottom of the article.
We make every attempt to keep our information accurate and up-to-date.
Free Mesothelioma Packet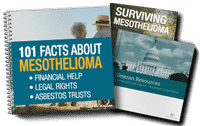 New treatment options
Learn from survivors
Veterans benefits & claims
File for your share of $30 billion in trust funds
Please Contact Us with any questions or comments.
Montana has a lower death rate from asbestos than many other states, but the disaster of the Libby vermiculite mine still impacted thousands of residents. A Montana mesothelioma lawyer is a valuable ally in the fight against those responsible for putting people at risk of exposure and illness. They help victims seek justice and compensation. 
Asbestos-Related Illnesses
Between 1999 and 2017, over 1,500 people in Montana died from an asbestos-related illness. These include mesothelioma, a cancer of the tissue around the lungs, lung cancer, and asbestosis – progressive scarring of the lungs. The highest rates of deaths in the state are seen in Lincoln County, with an average of 13 asbestos-related deaths per year.[1]
Free Mesothelioma Packet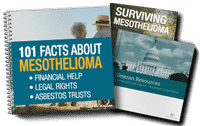 New treatment options
Learn from survivors
Veterans benefits & claims
File for your share of $30 billion in trust funds
Asbestos is a natural mineral that has been mined from natural deposits, but it's also found in deposits of other minerals. Over the years, asbestos was used in construction, shipbuilding, and in nearly every industrial job site. Asbestos use was so heavy because it is lightweight but strong, resists fire, heat, and electricity. Today asbestos use is regulated and there are laws that aim to make workplaces safe in spite of asbestos.
Naturally-Occurring Asbestos in Montana
With the Rocky Mountains running through the western part of the state, it is not surprising that mining has long been an important industry in Montana, or that there is asbestos that occurs naturally in the state. The U.S. Geographical Survey lists several known locations in the northwestern and southwestern parts of the state where there are occurrences of asbestos and former asbestos mine prospects.[2] There is one former asbestos mine. Naturally-occurring asbestos can be harmful if disturbed. It can cause exposure if it is part of a mine that develops other minerals or if it is stirred up by construction projects.
W.R. Grace and the Libby Mine
The most infamous of all Montana mines is the W.R. Grace mine in Libby, Montana. The mine operated from 1963 to 1990 as a vermiculite mine. The company mined this natural mineral and shipped it to various processing facilities around the country to be made into a variety of products, from insulation to cement and plaster. The tragedy of Libby is that the vermiculite mined here was laced with asbestos.[3]
Workers in the Libby mine were exposed to asbestos fibers in the dust of the mine's vermiculite and waste products. The damage was not limited to workers, though. Residents in the small town of Libby, as well as in surrounding towns, like Troy, were exposed too. The dust from the mine settled all over the region. People who worked in processing facilities in other states were also exposed, as were the residents around those plants.
W.R. Grace eventually went bankrupt, but not before it established asbestos trust funds worth $4 billion.[3] The trust is used to pay the many victims of the asbestos exposure who became ill with mesothelioma and other conditions. Hundreds of people have died as a direct result of the Libby mine and the site is now listed as an Environmental Protection Agency Superfund site with cleanup efforts ongoing.[4] In 2009, W.R. Grace and its executives were acquitted in a trial that sought to prove they knowingly exposed workers and residents to asbestos.[5]
Other Sites in Montana with Asbestos
The Libby mine is responsible for the majority of exposure cases in Montana, but there are other locations in the state that are known to have contained asbestos and to have exposed and put workers and residents at risk of becoming sick. Some of these include:
Anaconda Copper Mining Company, Butte
Conoco Montana, Billings
General Mills, Great Falls
Stauffer Chemical, Butte
United States Gypsum Company, Heath
University of Montana, Missoula
Yale Oil Corporation, Billings
Kelly heating Plant, Butte
Glasgow Air Force Base, Glasgow
Great Western Sugar Company, Billings
Asbestos Laws in Montana
In Montana, the Department of Environmental Quality ensures federal laws regarding asbestos use and pollution are followed in the state; additionally, the agency enforces and administers the state laws that help keep people safe from asbestos. For instance, the Montana Asbestos Control Act states that workers on asbestos abatement projects must submit a written notification of the project to the state and must be certified to work safely with asbestos. Any project must also first be inspected by state-certified asbestos professionals. Asbestos removal must follow strict rules regarding the encapsulation and disposal of the waste.
Statute of Limitations
The Montana statute of limitations on filing an asbestos-related lawsuit is three years. That means that if you were harmed by asbestos exposure and became ill with something like mesothelioma or asbestosis, you have just three years from the time of your diagnosis to file a lawsuit against the negligent parties. If you lose a loved one to an asbestos illness, you also have three years from the time of death to file a wrongful death lawsuit.
Working with Montana Mesothelioma Lawyers
Because of the statute of limitations that puts pressure on plaintiffs to file in time, and because of the complexities of filing and following through with a lawsuit, it is important to work with a Montana mesothelioma lawyer if you want to seek justice for your illness and suffering. A mesothelioma lawyer will have the experience of working with clients like you and the knowledge of state and federal laws to help make the process easier. Your lawyer can help guide you, give you advice, and be your advocate in a settlement agreement, or represent you in the off chance that your case goes before a jury.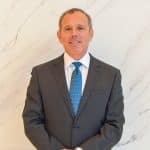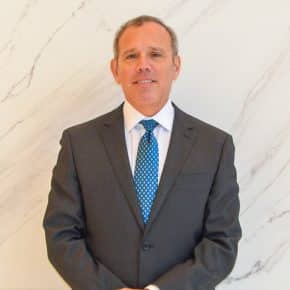 Rod De Llano was born and raised in Laredo, Texas. He graduated from Princeton University with a B.A. in Economics, and earned a law degree from the University of Texas. After working for an international law firm for several years, Rod formed a law firm dedicated to representing persons injured by exposure to asbestos products. For over 20 years, Rod has fought for persons diagnosed with asbestos-related diseases such as mesothelioma, lung cancer, and asbestosis. His clients have recovered over $1 billion over the years.