Tumor Treating Fields for Mesothelioma
This page has been fact-checked by a Doctor of nursing practice specializing in Oncology and has experience working with mesothelioma patients.
Sources of information are listed at the bottom of the article. We make every attempt to keep our information accurate and up-to-date.
Please Contact Us with any questions or comments.
Tumor treating fields for mesothelioma is the first new treatment for this cancer approved by the U.S. Food and Drug Administration in nearly fifteen years.[1] It uses electrical fields to target and destroy cancer cells and is approved for use in combination with chemotherapy.
What Is TTFields?
Tumor treating fields is a cancer treatment developed, made, and sold by Novocure. The company has been working on TTFields since 2000 and saw its first FDA approval in 2011 for the treatment of glioblastoma, a type of brain cancer.[2]
TTFields is a non-invasive treatment. It uses alternating electric fields with low intensity and intermediate frequency to destroy cancer cells. The fields are delivered through pads that stick to the skin. There is no surgery involved, but oncologists use it together with chemotherapy.
Researchers think TTFields works by disrupting cell division. Cancer cells grow, divide, and multiply rapidly. Healthy cells have controls in place to limit this, but malignant cells divide at a runaway pace.
The electric fields disrupt the formation of what is known as the spindle in a dividing cell. They also interfere with structures within the cell that must separate for it to divide.
Some of the first studies of TTFields included patients with glioblastoma. Results indicated the treatment could extend survival time and improve patient quality of life.[3]
TTFields Research and Clinical Trial
Once the FDA approved TTFields for use in patients with glioblastoma, researchers began testing it in patients with mesothelioma. The positive results of the phase II STELLAR clinical trial led to FDA approval of TTFields used along with chemotherapy using pemetrexed and cisplatin or carboplatin.[1]
The therapy should be used in patients with non-resectable mesothelioma, meaning they cannot have surgery to remove tumors. Patients using TTFields have mesothelioma that is advanced in the local area or metastasized to more distant parts of the body.[1]
In the STELLAR trial, patients were given the therapy at twelve different European locations. Eight patients with pleural mesothelioma received TTFields therapy and chemotherapy every three weeks for as many as six cycles.[4] Results showed promise for treating mesothelioma patients:[5]
At follow-up appointments, researchers found that the mean survival time was 18.2 months.
At one year, 62.6% of the patients were still living.
At two years, 41.9% still lived.
Only 3% of treated patients saw disease progression; 57% saw stability in their cancer; 40% exhibited a partial response.
In addition to extended survival times, the researchers found no increased toxicity in the patients and only mild adverse effects related to the TTFields.
How Is TTFields Administered?
The medical device used for this therapy was previously known as the NovoTTF-100L. It is now branded as Optune Lua. The device is small and portable and does not need to be used in a hospital or physician's office. In fact, it is designed to be easily carried so that treatment can continue on the go.
It includes four pads, two that attach to the back and two that stick to the chest. The patient must first shave the skin. They also need to change the pads every few days.
Patients wear the pads and keep the device with them for up to twenty hours a day during the course of treatment. The device delivers the electric fields through the pads. It needs to be charged regularly.
What Are the Side Effects of Tumor Treating Fields?
The TTFields therapy itself does not cause many side effects. The therapy can only be used along with chemotherapy, so patients do usually experience side effects, but they are overwhelmingly caused by the chemotherapy:[4]
Anemia, weakness, and fatigue
Low white blood cell count, resulting in a weakened immune system
Nausea
Weight loss
Constipation
The only reported adverse event triggered by the TTFields device was dermatitis at the site of the pad placement with symptoms including rash, itchiness, and irritation. The skin reaction was generally reported as mild to moderate.[5]
Who Can Benefit from TTFields?
The candidates for TTFields with chemotherapy are patients with mesothelioma that cannot be treated surgically and that has spread.
Patients with implanted electronic devices, like a pacemaker, should not receive this kind of treatment. It has not been tested for safety with these devices.[6]
The treatment is also contraindicated for anyone with a sensitivity to conductive hydrogels. This is the material placed between the device pad and the skin. It can cause a life-threatening allergic reaction in some people.
Pregnant women are also discouraged from using TTFields. It is not known how it could affect pregnancy or a developing fetus.[6]
Before using TTFields at home, you must be trained by a medical professional in proper use. It is important to keep the device dry and away from water sources and be careful around the cord, which can be a tripping hazard. If you have a skin condition where the pads will be placed, mention this to your doctor or nurse.[6]
Tumor treating fields is an exciting new therapy and weapon in the battle against pleural mesothelioma. Although it still requires chemotherapy, the TTFields treatment does not increase chemotherapy toxicity or cause any serious side effects. And it does extend life expectancy for most patients. Talk to your medical team or oncologist to determine if you may be a good candidate for this new therapy.
Get Your FREE Mesothelioma Packet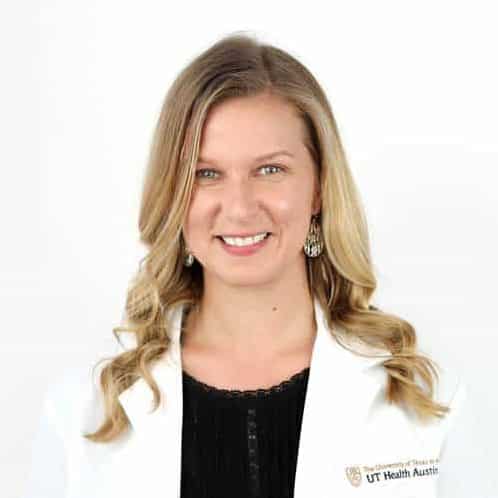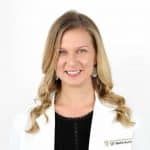 Anne Courtney has a Doctor of Nursing Practice degree and is an Advanced Oncology Certified Nurse Practitioner. She has years of oncology experience working with patients with malignant mesothelioma, as well as other types of cancer. Dr. Courtney currently works at University of Texas LIVESTRONG Cancer Institutes.