This page has been fact-checked by a Doctor of nursing practice specializing in Oncology and has experience working with mesothelioma patients.
Sources of information are listed at the bottom of the article. We make every attempt to keep our information accurate and up-to-date.
Please Contact Us with any questions or comments.
Pain is a common symptom of mesothelioma, including chest pains caused by the pleural form and abdominal pain with peritoneal mesothelioma. Several factors cause pain, from tumors pressing on organs to treatments. The medical care team can help patients manage pain with medications, therapies, and complementary medicine.
What Is Mesothelioma Pain Like?
Pain is one of the most common symptoms of mesothelioma, both in peritoneal and pleural forms of the cancer.[1] The type of pain experienced may take one or more of several forms, depending on cancer type, stage, treatments, and other factors:[2]
Chest pain. Some patients experience steady pain in the chest from tumors in pleural mesothelioma.
Pain when breathing. Others experience more pain when breathing.
Abdominal and visceral pain. Pain in the abdomen is typical with peritoneal mesothelioma, along with swelling and an uncomfortable sensation of fullness.
Metastatic pain. When cancer spreads, it causes pain in other parts of the body. The worst pain usually occurs in bone metastases.
Neuropathic pain. Damaged or pressured nerves trigger pain in some patients.
Mesothelioma pain, and pain caused by any type of cancer, is often much worse than other types of pain. Researchers are still working on the mechanisms to determine what makes cancer pain so different.
Late-Stage Mesothelioma Pain
As any cancer progresses, it causes more pain. During late-stage mesothelioma, pain often results from metastasis. Where you experience pain depends on where the cancer has spread in the body. Tumors press on tissue, organs, bone, and nerves, increasing pain as the cancer grows and spreads.
What Causes Mesothelioma Pain?
The causes of pain experienced by mesothelioma range from cancer itself to treatments and procedures. Many patients have different types of pain with different causes.[3]
Pain Caused by Tumors
Much of the pain of mesothelioma is triggered by the cancer itself. As tumors grow, they press on other tissues, organs, and nerves, causing pain.
In pleural mesothelioma, tumors press on the chest wall. The pain with breathing occurs because the tumors in the pleural tissue rub against the chest wall and lungs.
Swelling and tumors in the abdomen in peritoneal mesothelioma cause abdominal pain by pressing against the visceral organs.
In both types of mesothelioma, tumors may grow into other tissues, destroy tissue, press on bones, and press on or damage nerves, causing pain. Metastases from the primary tumors cause pain in the same way but in other parts of the body.
Pain Caused by Treatments
Unfortunately, many of the treatments designed to give mesothelioma patients a longer life expectancy also cause pain:
Surgery. Any kind of surgery causes pain during recovery, which may last days or weeks. Surgery can also trigger phantom pain, resulting from tissue that has been removed from the body. Although there is no explanation for why it occurs, this is a real and recognized pain.
Chemotherapy. Sometimes there are side effects that can be uncomfortable. Pain can come from mouth sores, sore throat, digestive issues, and other side effects. Chemotherapy can also cause neuropathy, a numbness, tingling, burning, or painful sensations in the feet, legs, hands, and arms.
Radiation therapy. Radiation also damages healthy cells while killing cancer cells. It can cause pain from damaged skin at the site of radiation. It can also trigger pain due to damage to internal tissue and organs.
Treatments for Mesothelioma Pain
Patients should talk to their medical teams about pain. While pain is to be expected with cancer and its treatments, it should not be unbearable. Several management techniques can reduce pain and improve quality of life.
Palliative Procedures
Palliative care is any treatment aimed at relieving symptoms and side effects and improving quality of life. The focus of palliative care is not on cancer itself but on how the patient feels.[4]
Mesothelioma patients can benefit from surgical procedures to relieve pain, including thoracentesis or paracentesis to drain fluid from the chest or abdominal cavities. This relieves pain and pressure.[4]
Chemotherapy, radiation, or surgery can also help reduce tumor size. This can help relieve pain by taking pressure off organs and nerves.
Medications
Pharmacological management of mesothelioma includes the use of pain medications. Doctors typically begin with over-the-counter drugs and step up doses or move to more potent prescription drugs as needed. Many patients ultimately benefit from opioids.
A normal physiological process is tolerance, where the body gets used to a certain dose of pain medication and eventually needs a higher amount. Oncology patients with a history of drug abuse need to notify their medical team so that they can create an individualized pain management plan.
For those concerned with opioid dependence, speak with your practitioner. Specific guidelines exist for palliative care and the risk of dependence and are not considered a reason to undertreat pain. When pain is constant and severe, the benefits usually outweigh the risks.[5]
Medical cannabis is also helpful for some patients with cancer. It is legal in many states and can be used for anxiety, insomnia, and nausea as well.
Cordotomy
Often considered a strategy of last resort for pain management, cordotomy may provide relief for patients with severe pain. Research is limited but suggests that patients should have greater access sooner to this procedure.[4]
A cordotomy is a surgical procedure that makes a lesion in the spine. This disrupts specific nerves that send pain signals to the brain. A few studies of the procedure with mesothelioma patients show that it can provide significant and important pain relief.[4]
Complementary Therapies
Complementary and alternative medicine, or CAM, is a valid set of strategies that do not treat cancer but can help relieve symptoms and side effects, including pain. There are several types of CAM treatments that may work for some patients and not others:
Acupuncture
Biofeedback
Exercise therapy
Holistic medicine
Massage therapy
Nutrition
Transcutaneous electrical nerve stimulation
Other Pain Management Techniques
The pain of mesothelioma is real and physical, but it also has a psychological component. Therapy with a focus on pain management can be useful, not for reducing physical pain but for coping with and tolerating it.
A therapist trained in pain management can help patients use breathing exercises, visualization techniques, and various types of meditation for coping. They also provide helpful tips and advice for managing pain, such as eating a better diet, getting more sleep, putting limitations on activities, and using distractions.
Cancer and Mesothelioma Pain Is Undertreated
Too often, cancer patients suffer unnecessarily. Treating late-stage oncology pain is complex, and having a trained medical practitioner to help guide this treatment can be helpful.
Patients are encouraged to be advocates in their medical care and ask questions about pain management recommendations. Some reasons that pain may be undertreated in cancer patients include:[6]
A fear of addiction to painkillers, especially opioids
Difficulty of talking about pain, or not wanting to bother doctors with this concern
A fear that more medications or procedures will trigger more side effects
Wanting to be strong for family and not complain or be a nuisance
Inadequate training among oncologists with respect to pain management
Poor communication between physicians and patients
Coping with Mesothelioma Pain
Be aware of all the reasons that pain is underrated and advocate for yourself as a patient. Coping with pain means speaking up about it and finding solutions with your medical team. Take these steps to make sure you get as much relief as possible:
Keep track of your pain by recording how you feel at different times. Use a journal or app to track how it feels, the intensity, and how treatments or medications affect pain.
Talk to your doctors whenever your pain changes or the medications lose effectiveness.
Notify your doctors of any side effects of pain medications so they can adjust the dosage or try a new type.
Take your pain medications regularly and as prescribed. This helps you stay on top of it.
Consider talking to a trained cancer therapist. They can provide you with mental health exercises that help you cope with ongoing pain.
Pain is a real and valid symptom of cancer that should be addressed. Talk to your doctors about pain, what you need, and what your priorities are in treatment. You do not have to simply take mesothelioma pain when treatments can help.
Get Your FREE Mesothelioma Packet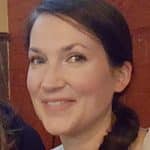 Mary Ellen Ellis has been the head writer for Mesothelioma.net since 2016. With hundreds of mesothelioma and asbestos articles to her credit, she is one of the most experienced writers on these topics. Her degrees and background in science and education help her explain complicated medical topics for a wider audience. Mary Ellen takes pride in providing her readers with the critical information they need following a diagnosis of an asbestos-related illness.
Get Your FREE Mesothelioma Packet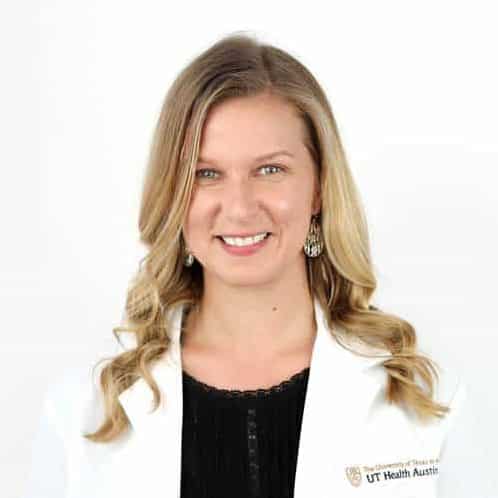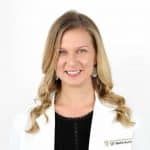 Anne Courtney has a Doctor of Nursing Practice degree and is an Advanced Oncology Certified Nurse Practitioner. She has years of oncology experience working with patients with malignant mesothelioma, as well as other types of cancer. Dr. Courtney currently works at University of Texas LIVESTRONG Cancer Institutes.