Shipyard Workers and Asbestos Exposure
This page has been fact checked by an experienced mesothelioma Patient Advocate. Sources of information are listed at the bottom of the article.
We make every attempt to keep our information accurate and up-to-date.
Please Contact Us with any questions or comments.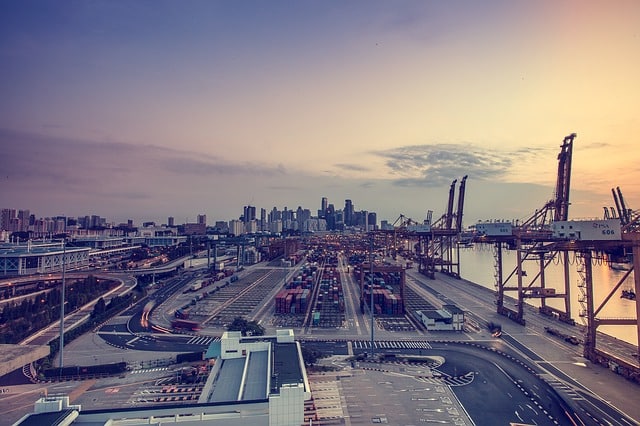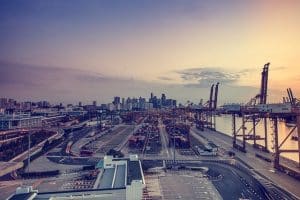 Shipyard workers and asbestos exposure is an unfortunate reality because of the heavy use of the mineral in ship components and materials. Ships long used asbestos for its light weight, strength, and fire resistance from the boiler room to cabin ceiling tiles.[1] This put millions of workers, crew, and veterans at risk of developing asbestos illnesses.
Shipyards and Asbestos
The United States became a major center for shipbuilding during World War II. The shipbuilding boom began with naval ships but continued into peacetime with ships constructed for transport and commerce.
This booming industry required many workers. Until asbestos regulations were updated in the late 1970s, millions of people working in shipyards handled or worked near asbestos.
Shipyards have a long history of asbestos use. This natural mineral has been used extensively in nearly all components of the ships. Asbestos is inexpensive, abundant, lightweight, strong, and naturally resists heat and fire.
The positives of asbestos made it seemingly perfect for shipbuilding. Ships need materials that are strong but not heavy. Also, using materials that resist the spread of fire is essential since shipboard fires can be extremely dangerous, especially at sea.
Shipyard workers constructed vessels with asbestos in:
Concrete
Floor tiling
Doors
Wall panels
Sealants
Ges
Gaskets
Pipes
Boiler cladding
Furnace firebricks
Welding materials
Insulation
Safety equipment and protective clothing
Past Exposure
Exposure to asbestos in shipyards occurred extensively in the past. After asbestos was determined to be a health risk, legislation passed in the 1970s restricted its use and ensured workers were protected by safety regulations, training, and equipment.
Shipyard employees who were potentially exposed to asbestos on the job include welders, electricians, and those who operated machinery or made repairs. Even those workers who moved asbestos-containing materials from one part of a shipyard to another likely encountered asbestos.
Many shipyards are now known to have exposed workers to asbestos for many years. While these cases have been documented, there are likely many more that have gone undocumented. Workers at both naval shipyards and non-naval shipyards were exposed.
Current Shipyard Workers at Risk
Extensive asbestos use in ships and shipyards began with World War II and extended into the 1960s and early 1970s. Workers during that time had the greatest risk of becoming ill because they handled materials directly or worked around them.
Modern shipbuilders are still at risk. Asbestos regulations limit the use of this mineral, but it has not been completely banned. While there are bans on spray-on asbestos insulation, asbestos can still be used in other types of insulation.
Current shipyard workers are at risk of being exposed to asbestos used in new materials and new ships; however, there is a bigger risk from older ships. Repairs, maintenance, and restoration often expose old asbestos materials, causing loose fibers to enter the air as dust.
For example, cutting into pipe insulation, removing ceiling tiles, or dismantling an old boiler can expose old asbestos and send fibers into the air where workers can inhale them.
Research
Numerous studies have been conducted with shipyard workers to determine the amount and effect of asbestos exposure in this population.
Studies have found that an overwhelming number of shipyard employees have asbestos fibers in the tissue of their lungs and chest cavities.[2]
These workers also have higher than typical rates of illnesses related to asbestos, like asbestosis and mesothelioma.[3][4] Many of these studies were conducted in the 1960s and played an important role in bringing asbestos dangers to light and led to better regulations to protect workers.
Lawsuits
Many shipyard employees have filed lawsuits to seek justice and compensation for illnesses resulting from asbestos exposure on the job. In 2011, a former employee of Newport News Shipbuilding received a settlement of $25 million.
Exxon Corporation was the defendant and owner of oil tankers the man worked on in the 1960s and 1970s. The court ruling found Exxon knew about harmful asbestos on its ships but did nothing to warn workers.
The family of a Puget Sound Naval Shipyard employee filed another successful lawsuit. The man removed asbestos insulation from older ships. The judge in the case decided that the Foster Wheeler Corporation was negligent in the man's death because they failed to warn workers of the risks of asbestos.
Johns Manville
Many companies manufactured shipping materials that contained asbestos. Johns Manville was one of the earliest companies to produce asbestos-containing materials for shipbuilding.
Since asbestos was used so extensively in shipbuilding in the past, many of these companies have since gone bankrupt. Johns Manville was the first to file for bankruptcy.
When it did, it also formed one of the first asbestos trust funds. These trust funds are organized to provide money for ongoing personal injury cases related to asbestos products. So far, victims have received more than $4 billion from the trust.
Shipyards have always been dangerous places to work; however, shipyard workers should not have to worry about asbestos or the illnesses that can come from exposure.
Current regulations limit the use of this dangerous mineral but have come too late for thousands of workers who developed mesothelioma, asbestosis, or lung cancer. These workers suffered because of asbestos, and many companies have paid a high financial price for it.
Shipyards With Known Asbestos Use
Get Your FREE Mesothelioma Packet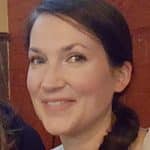 Mary Ellen Ellis has been the head writer and editor for Mesothelioma.net since 2016. With hundreds of mesothelioma and asbestos articles to her credit, she is one of the most experienced writers on these topics. Her degrees and background in science and education help her explain complicated medical topics for a wider audience. Mary Ellen takes pride in providing her readers with the critical information they need following a diagnosis of an asbestos-related illness.
Get Your FREE Mesothelioma Packet
Page Edited by Patient Advocate Dave Foster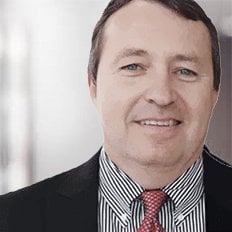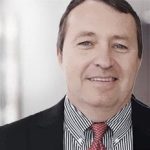 Dave has been a mesothelioma Patient Advocate for over 10 years. He consistently attends all major national and international mesothelioma meetings. In doing so, he is able to stay on top of the latest treatments, clinical trials, and research results. He also personally meets with mesothelioma patients and their families and connects them with the best medical specialists and legal representatives available.