Naval Submarine Base New London
This page has been fact checked by an experienced mesothelioma Patient Advocate. Sources of information are listed at the bottom of the article.
We make every attempt to keep our information accurate and up-to-date.
Please Contact Us with any questions or comments.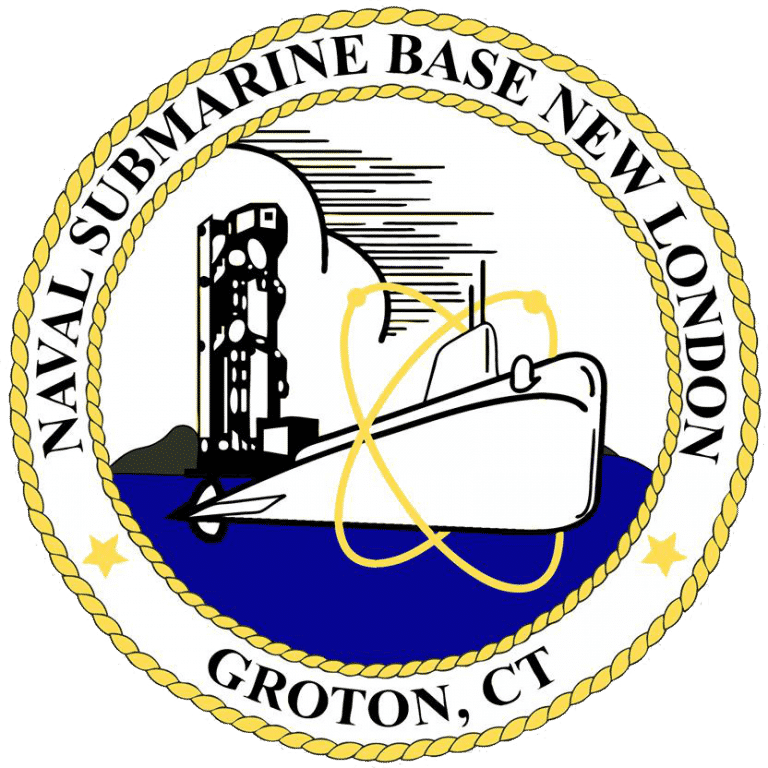 Naval Submarine Base New London, also referred to as Groton Naval Base, was once a submarine and shipbuilding base. As with most other shipyards in the past, Naval Submarine Base New London relied on asbestos when constructing and repairing vessels. This asbestos put many workers and veterans at risk of developing fatal diseases.
About Naval Submarine Base London
Established in 1868, Naval Submarine Base New London started as a coaling station and, according to CNIC, "laying up inactive ships." The base changed to a submarine base by 1916.[1]
Over the following years, the base increased in size. Several submarines arrived at the base in 1915, including the G-1, G-2, and G-4; submarines E-1, D-1, and D-3; tender USS Tonopah, and tender USS Ozark.
Once World War I began, the base grew substantially after Congress approved a $1 million grant for expansion. The money also helped build a hospital, workshops, training facilities, and many other buildings that assisted the base and its workers. The land was also expanded around this time.
By the end of World War I, over eighty buildings housed over 1,000 service people and around twenty submarines. When the Great Depression hit the United States, President Franklin D. Roosevelt created many employment programs to help out the workers on the base via the Federal Government employment programs.
Land expanded once again during World War II when it grew from around 112 acres to nearly 500 acres. After the war, however, the submarine force shrunk in size, and most of the submarines were placed in storage. Other vessels were sold for scrap metal, while some were modified for better use.
During its peak, Naval Submarine Base New London launched the USS Nautilus in 1954. This was considered one of the shipyard's biggest accomplishments, as it was the first nuclear-powered vessel ever built.
The Submarine Escape Training Tank, otherwise known as the "Dive Tower," was built around 1930. The 100-foot tall structure eventually became one of the base's most prominent landscapes. Year after year, submariners went through practice escape activities via sunken submarines under the Dive Tower.
Asbestos Use at the Naval Base
The shipyard used asbestos in many products and caused harm to workers. With Naval Submarine Base New London, piping was the biggest issue.
Although the shipyard's asbestos use dates back to the 1920s, it was under investigation in 1982 after inspectors found excessive amounts of asbestos in faulty piping, namely in the Industrial Hygiene Branch.
The branch eventually underwent renovations, but the asbestos issues at the shipyard became more apparent. While workers renovated the branch, asbestos fibers permeated the air, while a leaking roof resulted in more toxic fibers breaking free.
Upon further inspection, investigators found asbestos all over. Not only were all the buildings, including the hospital and training schools, littered with the dangerous set of minerals, but inspectors found asbestos in walls, ceilings, shipbuilding areas, coils and pipes, insulation, and the training camp areas.
In 2009, the base began a total abatement project on another facility, Building 448, to remove asbestos.[2] By then, however, employees and contractors had already spent decades breathing in the toxic fibers.
Malignant mesothelioma, cancer caused by asbestos exposure, is the primary illness associated with the dangerous fibers. What makes mesothelioma even more damaging is that the symptoms can hide for up to fifty years before surfacing. By then, people are usually in the late stages of the disease, making it much more challenging to treat.
Other illnesses associated with asbestos exposure includes asbestosis and asbestos-related lung cancer.
The Navy knew asbestos was dangerous, as referenced by numerous reports issued by Navy medical officers that warned against asbestos exposure dating back to the 1940s.
Most of the manufacturers that shipped asbestos products to shipyards across the nation also knew that asbestos could be fatal. Yet, profits were sky-high, so manufacturers ignored the warning signs.
Naval Submarine Base New London Today
The shipyard eventually shut down permanently in 2005, but in a later reverse decision, it reopened. Naval Submarine Base New London is now used as a submariners' training center. It also houses a museum, the Submarine Force Library, and more.
According to the base's official website, "Naval Submarine Base New London is also home to more than 70 tenant commands and activities including Commander Submarine Group Two; the Submarine Learning Center; Naval Submarine School; the Naval Submarine Medical Research Laboratory; and, the Naval Undersea Medical Institute."
Get Your FREE Mesothelioma Packet
Page Edited by Patient Advocate Dave Foster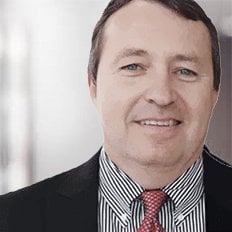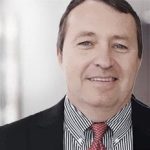 Dave has been a mesothelioma Patient Advocate for over 10 years. He consistently attends all major national and international mesothelioma meetings. In doing so, he is able to stay on top of the latest treatments, clinical trials, and research results. He also personally meets with mesothelioma patients and their families and connects them with the best medical specialists and legal representatives available.