Asbestos on Navy Cruisers
This page has been fact checked by an experienced mesothelioma Patient Advocate. Sources of information are listed at the bottom of the article.
We make every attempt to keep our information accurate and up-to-date.
Please Contact Us with any questions or comments.
Throughout history, cruisers have been important naval vessels during war, and are still part of the U.S. Navy.[1] In the twentieth century, many cruisers built for the Navy included hundreds of asbestos-containing components. Asbestos on Navy cruisers exposed thousands who would later develop illnesses as veterans, including mesothelioma and asbestosis.[2]
About Navy Cruisers
The term cruiser has been used to describe various warships throughout history and has often referred to faster and smaller warships. Over time, the meaning would solidify yet diversify as different cruisers evolved.
The U.S. Navy has used cruisers since the 1880s.[3] In the 20th century, cruisers became known as armored warships. These armored warships could travel fast and were slightly less powerful than battleships.
In the U.S. Navy, cruisers played important roles in both World Wars, Korean War, Vietnam War, and the Cold War. Cruisers became prominent after battleships waned in popularity after World War II. At that time, cruisers took over as the vessels most involved in direct combat.
Types of Cruisers
Naval cruisers are some of the most varied of ship types. The U.S. Navy uses several cruiser designations. Different designations distinguish the ships by type and purpose. The types of cruisers built for the Navy include:[4]
Heavy cruiser
Large cruiser
Armored cruiser
Guided missile cruiser
Guided missile heavy cruiser
Guided missile cruiser with a helicopter
Guided missile cruiser, nuclear powered
Guided missile cruiser light
Guided missile cruiser light, nuclear powered
Large command ship
Command cruiser
Command light cruiser
Light cruiser
Anti-aircraft light cruiser
Cruiser-hunter killer ship
War Time History
Modern cruisers did not evolve or engage in wartime activities until World War I. U.S. Navy cruisers first deployed in 1914. During the Great War, thirty cruisers were activated for patrol missions. Cruisers also escorted larger fleets and placed underwater mines.
After World War I, the Washington Naval Treaty limited the size of cruisers. In accordance with the treaty, Navy cruisers could not weigh more than 10,000 tons. They also could not have guns greater than eight-inch calibers.
When World War II began, treaty limitations were suspended, and the U.S. once again began deploying cruisers. These new cruisers served various roles, including escorting convoys, protecting aircraft carriers, gunfire support, and defensive screening. World War II saw a major change in warfare, with more aircraft and faster cruisers to outrun guns.
After the war, the navy modernized cruisers with new weaponry more appropriate for defending against aircraft. Updated cruisers provided gunfire support during the Korean War.
During years of Cold War tension between the U.S. and Soviet Union, cruisers played a vital role. One example of the importance of Cold War cruisers was their use to blockade during the Cuban Missile Crisis.
Modern Cruisers
The only cruisers still active in the U.S. Navy belong to the Ticonderoga class of guided missile cruisers. This cruiser class was ordered in 1978. Today there are twenty-two cruisers active. These ships are beginning to age, and there is no plan for replacement.
Ticonderoga cruisers are multi-role ships, meaning they can engage in a variety of operations. These ships are armed with Tomahawk cruise and anti-aircraft missiles.[5]
Asbestos Use in Cruisers
Asbestos use in ships, including U.S. Navy cruisers, was heaviest between the 1930s and the 1970s. After this time period, strict regulations limited asbestos use. Cruisers were no exception.
Most cruisers used asbestos to insulate, prevent overheating, as fireproofing, and to protect personnel from heat. Asbestos insulates effectively, but it is also inexpensive, abundant, and lightweight.[2]
Asbestos was used as pipe insulation in boiler and engine rooms, fuel storage areas, electrical parts, and bulkheads in cruiser construction. Essentially, asbestos was used in any part of the ship where insulation or fire protection was necessary. Asbestos was even used in safety gear for firefighters and gunners.
Asbestos Exposure on Cruisers
The heavy asbestos use left men who were serving vulnerable to exposure. Asbestos exposure occurs when the microscopic fibers flake off and become airborne. Once these tiny fibers float in the air, they can be easily inhaled by personnel in the area.
Fibers may detach when the asbestos material is damaged; however, it can also happen through regular wear and tear. Exposure is likely for men who served on cruisers with asbestos.
Maintenance and repair workers were most at risk, both those on the ships and those in shipyards where they worked on cruiser repairs. These workers handled asbestos materials, cutting and tearing them in the course of their work. Navy veterans have high rates of mesothelioma death because of exposure on ships like cruisers.[6]
U.S. Cruisers with Asbestos
It is likely all cruisers built before the late 1970s contained asbestos; however, documentation exists for some, proving they contained asbestos.
Later cruisers may have contained asbestos, although not in the quantities present on later models. Men should be aware of potential exposure if they served on a Navy cruiser. Asbestos exposure can lead to the development of asbestos-related illnesses.
Some cruisers known to contain asbestos include:
USS Belknap, commissioned 1964, sunk
USS California, commissioned 1974, recycled
USS Halsey, commissioned 1963, scrapped
USS Josephus Daniels, commissioned 1965, scrapped
USS Jouett, commissioned 1966, sunk
USS Mississippi, commissioned 1978, recycled
USS Little Rock, commissioned 1944, museum ship
USS Oklahoma City, commissioned 1944, sunk
USS Duluth, commissioned 1944, scrapped
USS Manchester, commissioned 1946, scrapped
USS Providence, commissioned 1944, scrapped
USS Vicksburg, commissioned 3 scrapped
USS Wilkes-Barre, commissioned 1944, sunk
USS Denver, commissioned 1942, scrapped
USS Canberra, commissioned 1943, scrapped
USS Dayton, commissioned 1945, scrapped
USS England, commissioned 1963, scrapped
USS Chicago, commissioned 1945, scrapped
USS Duluth, commissioned 1944, sunk
USS Guam, commissioned 1944, scrapped
USS Pasadena, commissioned 1944, scrapped
USS Pittsburgh, commissioned 1944, scrapped
USS St. Paul, commissioned 1945, scrapped
USS Tallahassee, commissioned 1943, sunk
USS Topeka, commissioned 1944, scrapped
USS San Diego, commissioned 1942, scrapped
USS Oregon City, commissioned 1946, scrapped
USS Quincy, commissioned 1943, scrapped
USS Baltimore, commissioned 1943, scrapped
USS Helena, commissioned 1945, scrapped
USS Los Angeles, commissioned 1945, scrapped
USS Worcester, commissioned 1948, scrapped
This is not a comprehensive list. All veterans should be aware that many Naval ships contained asbestos. Nearly every Navy vessel made between the 1930s and 1970s contained asbestos in some form. If you served on a cruiser or other ship from that time period, you should be screened for asbestos-related illnesses. If you receive a diagnosis, you can make a claim with the Veterans Administration to receive compensation for suffering and medical expenses.
Get Your FREE Mesothelioma Packet
Page Edited by Patient Advocate Dave Foster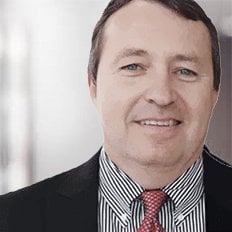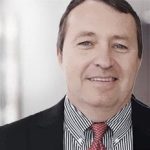 Dave has been a mesothelioma Patient Advocate for over 10 years. He consistently attends all major national and international mesothelioma meetings. In doing so, he is able to stay on top of the latest treatments, clinical trials, and research results. He also personally meets with mesothelioma patients and their families and connects them with the best medical specialists and legal representatives available.