USS Miami (CL-89) and Asbestos Exposure
This page has been fact checked by an experienced mesothelioma Patient Advocate. Sources of information are listed at the bottom of the article.
We make every attempt to keep our information accurate and up-to-date.
Please Contact Us with any questions or comments.
The USS Miami (CL-89) was a light cruiser of the Cleveland class, a group of ships built during and for service in World War II. Made with asbestos in many components, the Miami caused exposure to the harmful mineral in service members. Some of these veterans later received diagnoses of mesothelioma and other respiratory illnesses.
About the USS Miami and Asbestos
Built for World War II, the USS Miami was constructed during a time of peak asbestos use in ships. Asbestos in hundreds of components put Miami veterans at risk of later illnesses, including mesothelioma and lung cancer.
The USS Miami was laid down on August 2, 1941, at the William Cramp & Sons Shipbuilding Company in Philadelphia. The construction was completed, and the ship, designated CL-89, was launched on December 8, 1942.
The Miami was commissioned on December 28, 1943, under the leadership of Captain John G. Crawford.[1] The CL-89 Miami was the second ship in the U.S. Navy to be named for the city of Miami.
As a member of the Cleveland class of cruisers, the Miami was designed to range farther than her predecessors and to have more and better anti-aircraft weapons, as air warfare had become more commonplace after World War I.
The Miami measured 610 feet in length and displaced over 14,000 tons when full. Her crew was 1,255 officers and enlisted men. She was powered and propelled by steam boilers and turbines, equipment that came from manufacturers that used a lot of asbestos insulation.
The USS Miami's Service in World War II
The Miami's service in the war didn't begin until she left Boston on April 16, 1944, following shakedown training in the Caribbean and exercises along the East Coast.
Along with her sister ships Houston and Vincennes, the Miami steamed down to the Panama Canal and headed for San Diego, Pearl Harbor, and then the western Pacific for her first deployment.
She first joined the Fast Carrier Task Force and participated in airstrikes during the Marianas campaign. This included attacks on Guam, the Bonin Islands, Pagan, Saipan, and other targets. During the campaign, the Miami played several vital roles, including air support for the troops going ashore on the islands, raiding Iwo Jima, and rescuing downed American pilots.
She took part in the Battle of Leyte Gulf in the Philippines the same month. During this intense battle to win the archipelago back from Japan, the Miami's primary role was to protect the carriers, Intrepid, Bunker Hill, Hancock, Independence, and Cabot. She also sank a Japanese destroyer, the Nowaki.
In December the Miami and other ships were caught in a typhoon to the east of Luzon. The Miami lost a plane during the storm and suffered damage to the hull.
She helped with search and rescue efforts the next day after the storm had cleared. In January 1945, the Miami supported airstrikes on several locations, including Hong Kong and Luzon. She also participated in strikes, shooting down at least one enemy plane before steaming to Tokyo to aid in strikes there.
The Miami left the Pacific Theater in May and headed to San Francisco for upgrades and repairs, and while in port, the war ended with the surrender of Japan. After being fixed up, the Miami headed back to the western Pacific. She accepted the surrender of several islands near Okinawa and performed other post-war duties.
What Happened to the USS Miami?
In December, she left for Long Beach, California, and participated in training for naval reservists until she was decommissioned and entered into the reserve fleet in 1947. She was not struck from the Naval Vessel Register until 1961. The Navy sold the ship for scrap in 1962.
How Was Asbestos Used on the USS Miami?
The USS Miami was just one of many U.S. Navy vessels that used asbestos during its construction. Hundreds of components that went into Navy ships built from the 1930s to the 1970s included asbestos because of its low cost, availability, light weight, and its insulating and fireproofing abilities.
Much of the insulation was used around boilers and turbines and the many pipes crisscrossing the ship. The insulation kept heat in, prevented burns and overheating, and helped protect against fire.
Fireproofing material with asbestos was also used in many of these areas to prevent what could quickly become a disaster on a ship at sea.
In addition to the asbestos used in insulation and fireproofing, many other smaller parts of the Miami and other Navy ships included asbestos:
Gaskets
Seals
Deck matting
Ropes
Gloves worn by gunners
Firefighting gear
Wall and floor materials
Adhesives
The use of asbestos in the Miami was extensive and has been documented.
Who Was at Greatest Risk for Asbestos Exposure on the USS Miami?
The problem with using so much asbestos on ships like the Miami was that exposure to asbestos can cause mesothelioma, asbestosis, lung cancer, and potentially other types of respiratory illnesses as well. This happens when someone inhales the fibers of asbestos.
When contained, asbestos is not much of a risk. On a ship, damage, maintenance work, or regular wear and tear can cause those fibers to work loose from asbestos materials.
The men who served on the Miami and other ships in the U.S. Navy built when asbestos was in regular use were put at risk of exposure just by doing their jobs and serving their country. Anyone on board could have been exposed, but specific jobs and duties made exposure more likely.
Those stationed in the boiler room, for instance, were at serious risk because of how much asbestos was used there and because of poor ventilation. Those who maintained or repaired materials and equipment that contained asbestos were also at serious risk of exposure and later illness.
How Did Asbestos on the USS Miami Harm Veterans?
While asbestos exposure was a possibility for anyone serving on the Miami, not all veterans got sick later. Those who did mostly suffered lung damage from inhaling asbestos fibers.
Asbestos fibers lodge in the lung and pleural tissue in the chest cavity, causing damage that can lead to illness. Many veterans developed symptoms and received mesothelioma, asbestosis, or lung cancer diagnoses. The illness often begins decades after their time in the service exposed them to asbestos.
Can Navy Veterans Get Compensation?
The VA offers medical care and compensation. If you want to make a claim, let an experienced mesothelioma lawyer guide you through the process and get you what you deserve. An asbestos attorney can help with several types of claims:
VA Claims for disability compensation and benefits for dependents or other family members
Lawsuits against the companies that supplied the Navy with asbestos materials
Asbestos Trust Fund claims, which provide compensation from asbestos companies that went bankrupt
If you or a loved one served in the Navy and now has mesothelioma, you have a right to seek compensation and benefits. Contact an asbestos law firm before it's too late to take action.
Get Your FREE Mesothelioma Packet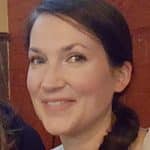 Mary Ellen Ellis has been the head writer for Mesothelioma.net since 2016. With hundreds of mesothelioma and asbestos articles to her credit, she is one of the most experienced writers on these topics. Her degrees and background in science and education help her explain complicated medical topics for a wider audience. Mary Ellen takes pride in providing her readers with the critical information they need following a diagnosis of an asbestos-related illness.
Get Your FREE Mesothelioma Packet
Page Edited by Patient Advocate Dave Foster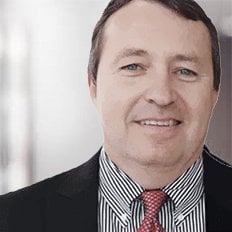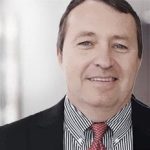 Dave has been a mesothelioma Patient Advocate for over 10 years. He consistently attends all major national and international mesothelioma meetings. In doing so, he is able to stay on top of the latest treatments, clinical trials, and research results. He also personally meets with mesothelioma patients and their families and connects them with the best medical specialists and legal representatives available.