Pericardiectomy and Mesothelioma
This page has been fact-checked by a Doctor of nursing practice specializing in Oncology and has experience working with mesothelioma patients.
Sources of information are listed at the bottom of the article. We make every attempt to keep our information accurate and up-to-date.
Please Contact Us with any questions or comments.
A pericardiectomy is a surgical procedure that removes part or all of the pericardium, the double layer of tissue surrounding the heart. It is used to treat pericardial mesothelioma, relieve symptoms, and extend life expectancy. The procedure is risky, with a high potential for complications.
What Is Pericardial Mesothelioma?
Pericardial mesothelioma is a cancer of the pericardium. The pericardium is the lining of fibrous tissue that surrounds the heart.
Among mesothelioma types, pericardial is very rare. The prevalence rate of pericardial mesothelioma is less than 0.002%. Most of what is known about this cancer comes from case studies.[1]
Like pleural and peritoneal mesothelioma, pericardial mesothelioma is associated with asbestos exposure. There may be other causes as well. Pericardial mesothelioma has a poor prognosis with limited treatment options.
What Is a Pericardiectomy?
A pericardiectomy is a surgical procedure that removes the pericardium from around the heart. During a pericardiectomy, the surgeon may remove only diseased portions of the pericardium, or they may remove all of it.[2]
Is Pericardiectomy Open Heart Surgery?
Yes, to access the pericardium, the surgeon must make an incision along the sternum, or breastbone. They must then open the rib cage to get to the heart.
How Long Does Pericardiectomy Take?
Although this is an invasive surgery, it only takes a few hours to complete a pericardiectomy. If a patient has complications or serious risk factors, it could take longer.
Can You Live Without a Pericardium?
The pericardium contains fluid that helps lubricate the heart as it pumps. This reduces friction but it is not essential. Living without a pericardium around your heart is not a problem.
Are Pericardiectomy and Pericardial Window the Same?
Yes, pericardial window is another name for this surgical procedure called pericardiectomy.
What Does a Pericardiectomy Treat?
Pericardiectomy surgery treats conditions that involve the heart. One of the most common of these is constrictive pericarditis.[2] Constrictive pericarditis causes inflammation of the pericardium followed by stiffness and rigidity that constricts the heart, necessitating its removal.
This condition is uncomfortable but can also be fatal. Heart surgery and chest radiation are common causes. Others include infections, metastatic cancer, and autoimmune disease.
Constrictive pericarditis can also be caused by both pleural and pericardial mesothelioma. A pericardiectomy can be used to treat pericardial mesothelioma, although this is a rare use of the procedure.[3]
What Happens During a Pericardiectomy?
There are different ways to perform a pericardiectomy. Most commonly, the surgeon goes through the center of the chest with a median sternotomy. This means the surgeon makes an incision in the sternum to access the pericardium around the heart.
The surgeon then cuts out the diseased tissue, wires the breastbone back together, and closes the incision with stitches.[4]
Alternatively, if a patient is undergoing VATS or thoracoscopic surgery for another reason, the surgeon may be able to perform a pericardiectomy at the same time.
Recovering from Pericardiectomy
A pericardiectomy is a major surgery that requires general anesthesia. Recovery can be difficult but is not as long as other surgeries used to treat mesothelioma. Most patients will spend between five to seven days in the hospital.
Staff monitor patients for complications during the stay. They may also drain fluid from the chest cavity and surrounding area.
Once a patient is released from the hospital, they will still need time to recover at home. Lifting and strenuous activities will be restricted. Full recovery from pericardiectomy takes six to weight weeks for most people.
Limitations vary by patient. Patients in poor general health or with more advanced diseases, such as late-stage mesothelioma, may not fully recover for two months or more.
Potential Risks and Complications of Pericardiectomy
With any surgery, there are risks. This is particularly true when the surgery is related to the heart. A pericardiectomy is a serious procedure only performed by experts in thoracic surgery. Possible complications include:
Complications from anesthesia
Bleeding
Blood clots
Abnormal heart rhythms
Buildup of fluid in the chest cavity and around the lungs
Infection
The risks associated with this procedure vary depending on the individual patient. Those with other health issues or with compromised immune systems may be at a greater risk for complications.
If you are facing the choice of a pericardiectomy, talk with your doctor about your risks. You will need to weigh these risks against the benefits to make a fully informed decision. For most people with a diseased pericardium, the risks are worth the benefits of having it removed.
Benefits of a Pericardiectomy for Mesothelioma Patients
Both pleural and pericardial mesothelioma may cause damage to the pericardium. This type of cancer can cause constrictive pericarditis, pericardial effusion, and tumors in the pericardium. These can cause serious symptoms like swelling, fatigue, chest pain, and difficulty breathing. Mesothelioma patients often receive a pericardiectomy to relieve symptoms.
For mesothelioma patients experiencing pericardial effusion, a less invasive procedure is usually used first. A pericardiocentesis uses a needle to drain fluid buildup. However, if the fluid continues to accumulate, the patient may need a pericardiectomy to prevent recurrence and provide lasting relief.
Another benefit of a pericardiectomy for mesothelioma patients is improved life expectancy. If the patient has early-stage pericardial mesothelioma, removing the tissue can slow the spread of cancer to the rest of the body. This could extend the patient's life expectancy.
For some patients in the later stages of the disease, the procedure may only be palliative.[5] However, the pericardiectomy may extend life by months or even years for those in the earlier stages of cancer.
What Is the Prognosis for Pericardial Mesothelioma Patients Undergoing Pericardiectomy?
Statistics for pericardial mesothelioma treatment are limited because there are so few examples of this rare cancer. Individual case studies can help you understand the potential outcomes:
Doctors initially diagnosed a 44-year-old woman with constrictive pericarditis. She underwent a pericardectomy. The appearance of the tissue was unusual. Histopathology revealed cancer cells and doctors diagnosed pericardial mesothelioma. The patient achieved remission after the surgery and four cycles of chemotherapy.[1]
A 62-year-old woman who had previously been treated for breast cancer was diagnosed with pericardial mesothelioma. She underwent a pericardiectomy and chemotherapy but died nine months later. Radiation therapy to treat breast cancer might have caused mesothelioma.[6]
A 61-year-old woman received a diagnosis of pericardial mesothelioma after undergoing a pericardiectomy. Her symptoms included shortness of breath due to fluid accumulation. She remained symptom-free and in remission three years after surgery and chemotherapy.[7]
Pericardiectomy is one of many surgical procedures and treatments used for patients living with mesothelioma. The pericardium of the heart is affected in patients with both pleural and pericardial forms of mesothelioma. For most mesothelioma patients, the surgery's risks are worth the potential benefits of the procedure.
The ability to breathe and reduce pain levels adds to the quality of life for a patient with this disease. For some, pericardiectomy can even add to their life expectancy. If you are facing this procedure, be sure to ask questions and seek information so you can feel comfortable with moving ahead with treatment.
Get Your FREE Mesothelioma Packet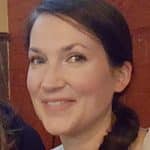 Mary Ellen Ellis has been the head writer for Mesothelioma.net since 2016. With hundreds of mesothelioma and asbestos articles to her credit, she is one of the most experienced writers on these topics. Her degrees and background in science and education help her explain complicated medical topics for a wider audience. Mary Ellen takes pride in providing her readers with the critical information they need following a diagnosis of an asbestos-related illness.
Get Your FREE Mesothelioma Packet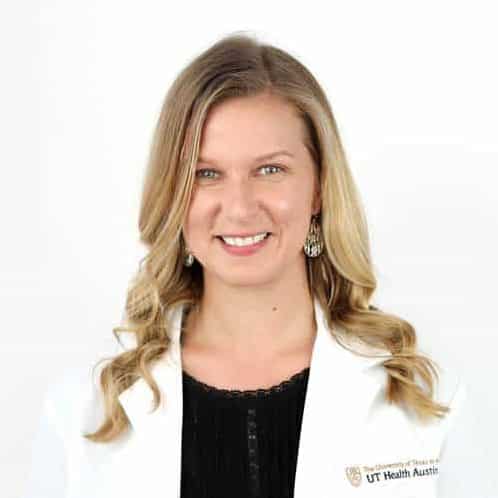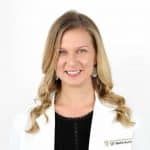 Anne Courtney has a Doctor of Nursing Practice degree and is an Advanced Oncology Certified Nurse Practitioner. She has years of oncology experience working with patients with malignant mesothelioma, as well as other types of cancer. Dr. Courtney currently works at University of Texas LIVESTRONG Cancer Institutes.