This page has been fact-checked by a Doctor of nursing practice specializing in Oncology and has experience working with mesothelioma patients.
Sources of information are listed at the bottom of the article. We make every attempt to keep our information accurate and up-to-date.
Please Contact Us with any questions or comments.
Pathology is the study of a disease, including a description of its characteristics and how it progresses. Pathologists examine cells from biopsies to identify cancerous cells, types of cancer, and the stage. Mesothelioma pathology provides a complete picture of the cancer, contributing to a more accurate diagnosis and an informed treatment plan.
Asbestos – The Cause of Mesothelioma
The primary cause of mesothelioma is past exposure to asbestos. Most people exposed encountered it on the job. Many workers inhaled tiny fibers of asbestos, which then caused inflammation and damage in mesothelial tissue.
In some people, this damage leads to the development of cancerous cells. It can cause lung cancer, pleural or peritoneal mesothelioma, and in some cases, other types of cancer.
How Pathology Is Used to Diagnose Mesothelioma
Pathology is an essential part of diagnosing mesothelioma. There is no single test or blood marker that determines if a person has mesothelioma. Physicians look at symptoms and medical history to make a diagnosis, but they also rely on pathologists.
Pathologists are like detectives who look at the evidence from a patient to draw several conclusions:
If the patient has tumors or other abnormal growths
If those growths are malignant (cancerous) or benign
The type of cancer
The type of cell
Where the cancer has spread
One of the most important roles of pathology in mesothelioma diagnoses is distinguishing the cancer from other types. Mesothelioma is rare, and doctors often mistake it for other, more common cancers with similar characteristics.
For instance, it is easy to confuse mesothelioma and adenocarcinoma. The latter is a cancer of the glands inside organs. Adenocarcinoma of the lung is the most common type of lung cancer, so mesothelioma is often misdiagnosed as this disease.
The two types of cancer cause similar symptoms and have similar features on imaging scans. Pathologists play an essential role in distinguishing between these cancers by examining the cells.
Because they are not the same type of cancer, treatment differs for adenocarcinoma and mesothelioma. Getting the right diagnosis is essential for the patient's outcome.
The Pathology of Tumor Growth
One way of diagnosing mesothelioma is to observe the anatomy of a particular cancer or how the tumors grow and develop. The most apparent anatomical sign of mesothelioma is the thickening of the pleural space, the lining of the lungs.
The tumor may also develop small nodules over the surface of the pleura and other similar areas, including the diaphragm.
Pathologists have described rare cases of localized malignant mesothelioma. This presents as a single mass rather than the characteristic pleural thickening and nodules.
The common nodules characteristic of mesothelioma usually range in size from one millimeter to one centimeter. As the cancer advances, the nodules and tumors form plaques. Plaques develop into thick tissue that encases and interferes with organs, usually the lungs.
Metastasis, or the spread of cancer cells from the primary location, is another sign of advanced mesothelioma. With pleural mesothelioma, cancer often spreads to skeletal muscle in the chest cavity.
It can also spread to deep layers of the skin, the diaphragm, organs of the abdominal cavity, and the lymph nodes. The tumor often spreads to the liver, spleen, intestines, and other abdominal organs in peritoneal mesothelioma.
Histology: Describing Mesothelioma Cells
Mesothelioma is difficult to diagnose by examining the macrostructure of the tumor in imaging scans. Pathologists examine microscopic structures like cells.
Pathologists need a biopsy for a complete and accurate diagnosis. This involves extracting cells from the tumor and examining them under a microscope for characteristic signs of mesothelioma.
Pathologists use specific stains to identify chemicals and structures within and on the surfaces of cancer cells from the biopsy sample. Two main cell types may be found in tissue from a mesothelioma tumor:[1]
Epithelioid. Cells may be cube, oval, or polygonal and mimic non-cancerous cells of the mesothelium. The epithelioid type accounts for most cases of mesothelioma and has the best prognosis.
Sarcomatoid. These cells are shaped like spindles that mimic those in lung cancer. This is yet another reason mesothelioma is difficult to diagnose.
Biphasic. In biphasic mesothelioma tumors, there are both epithelioid and sarcomatoid cells.
These are the most common cell types in mesothelioma, but there are also rare types: deciduoid, cystic, papillary, desmoplastic, lymphohistiocytoid, and heterologous.
Identifying cell type is an important part of the pathology of this disease because it informs treatment. Some of the rare types may be benign. Sarcomatoid mesothelioma spreads particularly fast and requires the most aggressive treatments.
Cytology
Histology is the identification of cell type, but pathologists often dive deeper. They use cytology to study additional characteristics of the cancer cells, including interior structures and genes.
Pathologists identifying mesothelioma cells often look for the BAP 1 gene, for instance. It is a tumor-suppressing gene that is often missing in patients with malignant mesothelioma.[2]
Pathologists also look for pleomorphism, a variety of shapes and sizes in the nuclei of the cells. Mesothelioma cells might contain calcifications called psammoma bodies, which pathologists can identify.[2]
Immunohistochemistry
Pathologists can also use immunohistochemistry to identify cancer cells of the mesothelium. This is one of the most accurate ways to distinguish between mesothelium cancer cells and other types of cancers.
Immunohistochemistry uses antibodies to detect the antigens that are characteristic of a particular type of cancer cell.[3]
To see the antibodies, samples are typically stained or attached to a fluorescent dye. As the antibodies bind to antigens specific to mesothelioma, they become visible under these conditions.
If they do not attach, the stain or dye is not activated, and the presence of mesothelioma is not confirmed.[3] Some of the most important markers pathologists look for to confirm a mesothelioma diagnosis include:
Keratin
Calretinin
Cytokeratin 5
Cytokeratin 5/6
WT-1
Podoplanin (D2-40)
Pathologists also look for the absence of certain markers to rule out other cancers and confirm mesothelioma.
An immunohistochemistry test is often required in legal cases of asbestos-related mesothelioma to confirm the diagnosis. It is one of the most important pieces of the diagnostic puzzle.
Updates to Mesothelioma Pathology
The International Mesothelioma Group details guidelines for the pathologic diagnosis of mesothelioma. Experts in the field update these guidelines regularly. They published the most recent updates in 2020. These are some of the updates or changes:[4]
Using multiple markers to distinguish between malignant and benign tumors
Increased emphasis on nuclear grading to provide patients with a more accurate prognosis
Additional features described in epithelioid cells to improve prognosis accuracy
Expanded definition of biphasic mesothelioma
Assigning transitional features in cells (stretching of the cells) to the sarcomatoid type
Adding HEG1 as an important marker for mesothelioma
For someone with mesothelioma, pathology techniques help make more accurate diagnoses. This cancer is already tricky to pinpoint, so detailed pathology helps make early and accurate diagnoses, critical for effective treatment.
Get Your FREE Mesothelioma Packet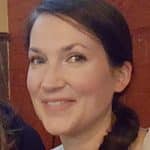 Mary Ellen Ellis has been the head writer for Mesothelioma.net since 2016. With hundreds of mesothelioma and asbestos articles to her credit, she is one of the most experienced writers on these topics. Her degrees and background in science and education help her explain complicated medical topics for a wider audience. Mary Ellen takes pride in providing her readers with the critical information they need following a diagnosis of an asbestos-related illness.
Get Your FREE Mesothelioma Packet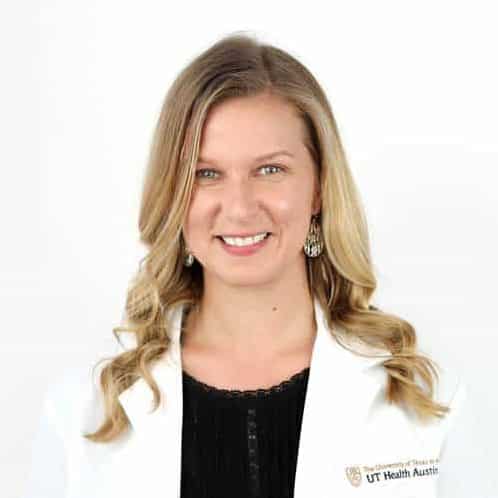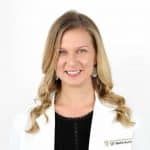 Anne Courtney has a Doctor of Nursing Practice degree and is an Advanced Oncology Certified Nurse Practitioner. She has years of oncology experience working with patients with malignant mesothelioma, as well as other types of cancer. Dr. Courtney currently works at University of Texas LIVESTRONG Cancer Institutes.