This page has been fact-checked by a Doctor of nursing practice specializing in Oncology and has experience working with mesothelioma patients.
Sources of information are listed at the bottom of the article. We make every attempt to keep our information accurate and up-to-date.
Free Mesothelioma Packet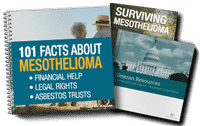 New treatment options
Learn from survivors
Veterans benefits & claims
File for your share of $30 billion in trust funds
Please Contact Us with any questions or comments.
Pathology is the study of the causes and effects of disease. Pathologists examine cells from biopsies to identify cancerous cells, types of cancer, and the stage. Mesothelioma pathology provides a complete picture of the cancer, contributing to a more accurate diagnosis and an informed treatment plan.
The Pathology of Tumor Growth
One way of diagnosing mesothelioma is to observe the anatomy of a particular cancer or how the tumors grow and develop. The most apparent anatomical sign of mesothelioma is the thickening of the pleural space, the lining of the lungs.
Free Mesothelioma Packet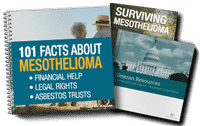 New treatment options
Learn from survivors
Veterans benefits & claims
File for your share of $30 billion in trust funds
The tumor may also develop small nodules over the surface of the pleura and other similar areas, including the diaphragm.
Pathologists have described rare cases of localized malignant mesothelioma. This presents as a single mass rather than the characteristic pleural thickening and nodules.
The common nodules characteristic of mesothelioma usually range in size from one millimeter to one centimeter. As the cancer advances, the nodules and tumors form plaques. Plaques develop into thick tissue that encases and interferes with organs, usually the lungs.
Metastasis, or the spread of cancer cells from the primary location, is another sign of advanced mesothelioma. With pleural mesothelioma, cancer often spreads to skeletal muscle in the chest cavity.
It can also spread to deep layers of the skin, the diaphragm, organs of the abdominal cavity, and the lymph nodes. The tumor often spreads to the liver, spleen, intestines, and other abdominal organs in peritoneal mesothelioma.
Histology: Pathology of Cells
Mesothelioma is difficult to diagnose by examining the macrostructure of the tumor. Pathologists examine macrostructures but also microscopic structures like cells.
Pathologists need a biopsy for a complete and accurate diagnosis. This involves extracting cells from the tumor and examining them under a microscope for characteristic signs of mesothelioma.
Pathologists use specific stains to identify chemicals and structures within and on the surfaces of cancer cells from the biopsy sample. Four distinctive cell types may be found in tissue from a mesothelioma tumor:[1]
Cells may be cube, oval, or polygonal and mimic non-cancerous cells of the mesothelium. This accounts for most cases of mesothelioma and is one reason diagnosis is difficult.
Cells shaped like spindles that mimic those in lung cancer. This is yet another reason mesothelioma is difficult to diagnose.
In biphasic mesothelioma tumors, there are both types of cells.
Cells that resemble those found in a condition called fibrous pleuritic. Distinguishing between the two is very difficult.
Cytology is the study of cells coming from either a fluid specimen or very small tissue sample. For example, if you have fluid removed from around your lungs, this will be sent for cytology. Cells are then examined to determine if malignant cells are present.
A more extensive histology study usually follows confirmation of cancer with cytology. While this may provide useful information, more tissue will usually be obtained to confirm the correct diagnosis has been reached.
Cytology tests often look for large balls of cells that resemble the structure of a berry. Cells in these bundles are usually larger than those in healthy tissues. Atypical features in the nucleus of a cell are also characteristic of mesothelioma. There may also be structures called macronucleoli.
Immunohistochemistry
Pathologists can also use immunohistochemistry to identify cancer cells of the mesothelium. This is one of the most accurate ways to distinguish between mesothelium cancer cells and other types of cancers.
Immunohistochemistry uses antibodies to detect the antigens that are characteristic of a particular type of cancer cell.[2]
To see the antibodies, samples are typically stained or attached to a fluorescent dye. As the antibodies bind to antigens specific to mesothelioma, they become visible under these conditions.
If they do not attach, the stain or dye is not activated, and the presence of mesothelioma is not confirmed.[2] An immunohistochemistry test is often required in legal cases of asbestos-related mesothelioma to confirm the diagnosis.
Pathology is important to the study of all diseases. This science aids proper diagnosis but also adds to our understanding of how diseases like mesothelioma progress. Understanding how a disease progresses and affects the body helps doctors form better treatment options.
For someone with mesothelioma, pathology techniques help make more accurate diagnoses. This cancer is already tricky to pinpoint, so detailed pathology helps make early and accurate diagnoses, critical for effective treatment.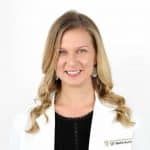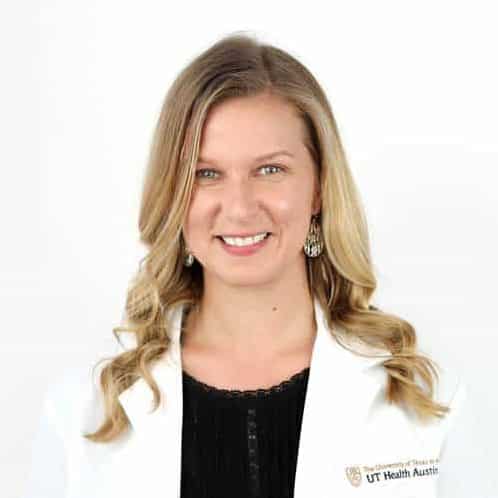 Anne Courtney has a Doctor of Nursing Practice degree and is an Advanced Oncology Certified Nurse Practitioner. She has years of oncology experience working with patients with malignant mesothelioma, as well as other types of cancer. Dr. Courtney currently works at University of Texas LIVESTRONG Cancer Institutes.