Mesothelioma Gastrointestinal Symptoms
This page has been fact-checked by a Doctor of nursing practice specializing in Oncology and has experience working with mesothelioma patients.
Sources of information are listed at the bottom of the article. We make every attempt to keep our information accurate and up-to-date.
Please Contact Us with any questions or comments.
Peritoneal mesothelioma can cause several symptoms and complications related to the gastrointestinal tract, including constipation, nausea, and vomiting. These are caused by the cancer itself and by tumors growing in the abdomen but also by treatments. Management is essential for improving quality of life.
Gastrointestinal Symptoms Caused by Peritoneal Mesothelioma
Because the cancer grows primarily in the abdomen, gastrointestinal symptoms and complications are common with this type of cancer and may include:[1]
Bloating and pain
Bowel obstruction
Constipation
Nausea
Vomiting
Does Asbestos Cause Other Gastrointestinal Cancers?
Asbestos exposure is the underlying cause of nearly all cases of mesothelioma, but it can also cause other types of cancer.
While pleural mesothelioma and lung cancer are more common, studies link asbestos exposure to other GI cancers:[2]
Stomach
Colon
Rectal
Ovarian
Researchers recently connected asbestos exposure with ovarian cancer. The finding came as women who used talcum powder regularly for years developed the cancer.[3] Talcum powder can be contaminated with asbestos.
Although it's not part of the GI system, cancer in an ovary can lead to GI symptoms: bloating and swelling in the abdomen, feeling full, constipation, and abdominal pain.
How Does Mesothelioma Affect the Digestive System?
Most often, the GI symptoms associated with peritoneal mesothelioma are directly caused by the tumors in the abdomen. However, sometimes the treatments used to manage, treat, or cure cancer cause GI symptoms.
Complications Caused by the Cancer
Tumors growing in the abdominal cavity cause GI distress by pushing on digestive organs, nerves, and other tissue. Cancer can also cause ascites, the buildup of fluid in the abdomen, which can also cause complications.
For instance, constipation is a common symptom, and it is usually caused by a tumor pressing on or infiltrating the bowels. Rarely, and in extreme cases, the tumor can cause a complete bowel obstruction, which is painful and dangerous. This may require medical interventions at the hospital or urgent surgery in the most severe cases.
Complications from Cytoreductive Surgery
The most effective treatment for peritoneal mesothelioma is cytoreductive surgery followed by HIPEC. The surgery removes as much cancerous tissue from the abdomen as possible. The HIPEC is a type of chemotherapy that circulates the drugs directly in the abdomen instead of intravenously throughout the whole body.[4]
While this treatment can be highly effective, even curative, there are always risks. Complications from the surgery can lead to significant GI issues:[4]
Bowel obstruction
Prolonged ileus
Infections
Fistula
Pain
Nausea/ vomiting
Pneumonia and other pulmonary complications
Lowered immune system (neutropenia)
Blood clots
Organ dysfunction or failure
Side Effects of Chemotherapy
HIPEC causes fewer side effects than standard intravenous chemotherapy. However, it can still cause side effects, and patients who are not candidates for HIPEC may receive traditional chemotherapy and struggle with GI side effects:[5]
Nausea
Vomiting
Diarrhea
Constipation
Managing GI Complications in Peritoneal Mesothelioma
GI problems can have a significantly negative impact on quality of life and even lead to social isolation. The sometimes-embarrassing side effects may lead a patient to stay home and be afraid to be around other people. Addressing and managing the complications is important for health and quality of life.
Bowel Obstruction
A bowel obstruction is the most serious GI complication, and if not addressed immediately, it can lead to tissue death in the intestines and more serious complications. It is essential to contact your doctor if you have any signs of obstruction: cramps, constipation, swelling, and inability to have a bowel movement or pass gas.[6]
When a tumor causes bowel obstruction, surgery to remove it may be necessary. If the obstruction is only partial, changes in diet and removal of fluid or air from the abdominal cavity or intestines can help.[6]
Bloating and Pain
Bloating and pain in peritoneal mesothelioma are often caused by ascites, fluid buildup in the abdominal cavity. This is usually managed with a paracentesis, a procedure used to drain fluid. If the fluid keeps returning, the patient may receive a catheter. This is a semi-permanent tube that drains fluid into a bag. Patients can manage it at home.
Constipation
In addition to treating the cancer to relieve constipation, several other strategies can be helpful :[7]
Over-the-counter medications and laxatives
Drinking plenty of fluids and staying hydrated
Eating more fiber
Being physically active, to the extent possible
Prescribed medications for constipation
Nausea and Vomiting
Nausea and vomiting can result from both cancer and its treatments. These symptoms are uncomfortable, but they can also lead to harmful weight loss, so management is important:[8]
Medications, including over-the-counter and prescription drugs
Medical cannabis
Complementary and alternative practices, such as acupuncture, biofeedback, and hypnosis
Changing diet to include foods that are appealing or bland to reduce nausea
Staying hydrated with small amounts of liquid and ice chips
The GI symptoms and complications triggered by peritoneal mesothelioma can be uncomfortable, painful, embarrassing, and dangerous. Patients must talk to their medical teams about these issues to make a plan for treatment or management.
Get Your FREE Mesothelioma Packet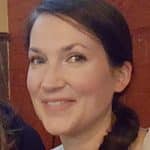 Mary Ellen Ellis has been the head writer for Mesothelioma.net since 2016. With hundreds of mesothelioma and asbestos articles to her credit, she is one of the most experienced writers on these topics. Her degrees and background in science and education help her explain complicated medical topics for a wider audience. Mary Ellen takes pride in providing her readers with the critical information they need following a diagnosis of an asbestos-related illness.
Get Your FREE Mesothelioma Packet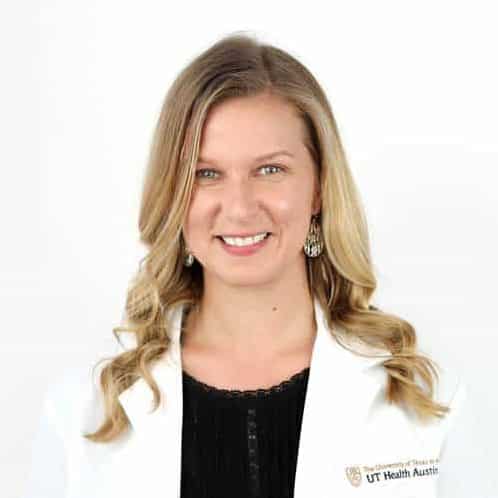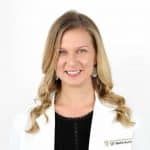 Anne Courtney has a Doctor of Nursing Practice degree and is an Advanced Oncology Certified Nurse Practitioner. She has years of oncology experience working with patients with malignant mesothelioma, as well as other types of cancer. Dr. Courtney currently works at University of Texas LIVESTRONG Cancer Institutes.