Body-Based Therapies for Mesothelioma
This page has been fact-checked by a Doctor of nursing practice specializing in Oncology and has experience working with mesothelioma patients.
Sources of information are listed at the bottom of the article. We make every attempt to keep our information accurate and up-to-date.
Please Contact Us with any questions or comments.
Complementary and alternative medicine (also known as CAM) includes body-based therapies for mesothelioma. Body-based therapies utilize massage and musculoskeletal adjustments. They are mostly used to ease symptoms and side effects of the disease and difficult treatments like chemotherapy.[1]
What Are Body-Based Therapies?
Body-based therapy is often referred to as manipulative therapy. As the name implies, manipulative therapy refers to any supportive therapy that manipulates the body.
The most common of these therapies is chiropractic medicine, which focuses on the manipulation of the spine. Another form of manipulative therapy is massage therapy which manipulates soft tissue like muscle.
Acupuncture involves manipulating the body's energy flow. All of these manipulative therapies are generally considered safe for patients when provided by a trained professional.[2][3]
Benefits of Body-Based Therapy
For a patient with mesothelioma, there are many potential benefits of body-based therapies. These are not treatments for the cancer itself but are instead complementary treatments that can:[3]
A patient may seek body-based therapies for these general reasons and to feel better overall. Someone may also seek therapy for relief of specific symptoms. Body-based therapies may help relieve pain, nausea and vomiting, fatigue, digestive issues, stress, anxiety, depression, and mobility issues.[3]
Chiropractic Therapy
A chiropractor works with patients to provide general or specific health care. Chiropractors are specially trained medical professionals who manipulate the musculoskeletal system to help patients heal or find relief from pain.
For some health concerns, like back or neck pain, chiropractic care may actually be an effective substitute for traditional medicine. Chiropractic care can be a useful complement to traditional treatments for some mesothelioma patients.[4]
For mesothelioma patients, a chiropractor may help provide pain relief, improve mobility, relieve nausea, and reduce stress and anxiety. Chiropractors also counsel patients on healthy nutrition and other lifestyle choices. With pain relief through body manipulation, a chiropractor can even help cancer patients rely less on pain medications.
Massage Therapy
Massage therapy uses touch to manipulate muscles, tendons, and ligaments. The goal is pain reduction, relaxation, improved circulation, and lower stress levels.
Some people use massage primarily to relax; however, research has found serious benefits to massage, especially for cancer patients.[5]
Oncology massage is designed specifically for cancer patients and is used to help relieve pain, reduce fatigue, and improve mobility. Massage can also help cancer patients better recover from anesthesia and surgery.
Mesothelioma patients interested in massage should consider working with a therapist specially trained in oncology massage. These professionals understand the specific needs and limitations of cancer patients.
Acupuncture
Acupuncture is an ancient practice in traditional Chinese medicine. Used for centuries to treat various conditions and symptoms, the philosophy behind acupuncture is to rebalance the body's energy flow. Practitioners believe there are lines of energy flowing through the body and that by manipulating them, the practitioner can rebalance that energy to provide relief.
This is traditionally done by inserting thin needles at special pressure points in the body. Acupuncture does not hurt, and there are few risks associated with the practice; however, as with all alternative treatments, be sure to work with a trained professional.[6]
Modern research has discovered that patients experience many benefits from acupuncture. These benefits include reduced pain, relief from nausea, reduced fatigue, better mood, and improved sleep.
Acupuncture can also help relieve dry mouth, a common side effect of cancer treatments. These benefits can help mesothelioma patients find relief from treatment side effects. It can also allow them to better tolerate longer, more intense courses of treatment.[6]
TENS Therapy
Transcutaneous electrical nerve stimulation (TENS) is an alternative medical practice involving the use of electrical currents. Currents are used specifically to safely reduce pain and are low-voltage. A TENS therapist attaches electrodes to the skin, either at the location of pain or near important pressure points.
Electrodes connect to a small battery pack and deliver mild electrical pulses. Some people find relief from pain using TENS, but exactly why it helps is not fully understood.
Some experts believe electrical pulses stimulate nerve cells that send signals to the brain to release endorphins, pain-relieving chemicals. Another idea is that the pulses block pain signals to the brain.[7]
For mesothelioma patients dealing with serious pain, non-medicated relief can be a great solution. A patient can learn from a therapist how to use the TENS device and then take it home to administer currents as needed. TENS is considered safe for most patients; however, anyone with a pacemaker may not be able to use it.[8]
Body-based therapies all rely on trained professionals who manipulate the body to reduce or relieve disease symptoms or produce relaxation. Patients living with mesothelioma may find benefits from complementary therapies; however, you should always talk to your medical team before trying any new type of treatment or therapy. Body-based therapies may not be effective for all patients but are generally considered safe. For most patients, there are no reasons not to give them a try.
Get Your FREE Mesothelioma Packet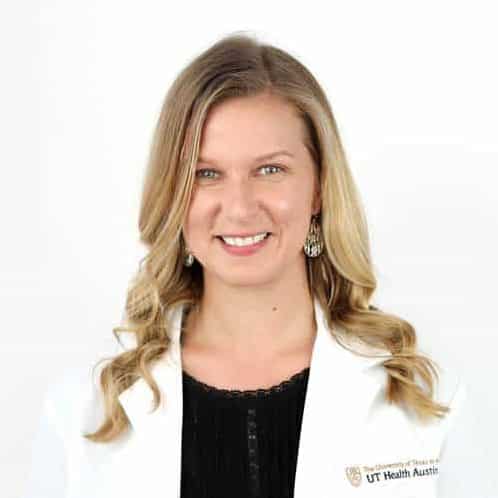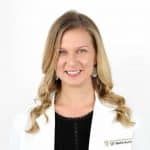 Anne Courtney has a Doctor of Nursing Practice degree and is an Advanced Oncology Certified Nurse Practitioner. She has years of oncology experience working with patients with malignant mesothelioma, as well as other types of cancer. Dr. Courtney currently works at University of Texas LIVESTRONG Cancer Institutes.