Mesothelioma and Lung Cancer
This page has been fact checked by a PhD who specializes in cancer research. Sources of information are listed at the bottom of the article.
We make every attempt to keep our information accurate and up-to-date.
Please Contact Us with any questions or comments.
Although the symptoms of mesothelioma and lung cancer are similar, they are not the same disease. They are diagnosed and treated very differently, but because mesothelioma is rare, it is often misdiagnosed as lung cancer. It is essential to get a thorough diagnosis for symptoms, including second or third opinions.
Lung Cancer: What Is It?
Lung cancer is an abnormal growth of cells (cancer cells) in one or both lungs. Lymph nodes may or may not be involved. When abnormal cells begin to divide and grow rapidly, they can cause a variety of symptoms.
Common symptoms of lung cancer include:
Shortness of breath
Cugh
Decreased oxygenation
Chest discomfort
Types and Staging
Lung cancer occurs as one of two main types: small cell and non-small cell. Almost 85% of all lung cancer cases are non-small cell lung cancer.[1]
It also occurs in three different forms: adenocarcinoma (most common), squamous cell (also called epidermoid), and large cell. Adenocarcinoma is the type most commonly associated with non-smokers. Although smoking is the leading cause of lung cancer, it is not the only cause.[1]
Though less common, small cell lung cancer is much more aggressive. It grows and spreads rapidly and should be treated immediately.
Small cell lung cancer is not staged in the same way as non-small cell lung cancer. Its two categories are limited stage or extensive stage.[1]
What Is Lung Carcinoid?
Lung carcinoid is now more commonly diagnosed than in the past. Carcinoid is very different from non-small cell and small cell lung cancers. This tumor starts with different types of cells called neuroendocrine cells (cells that produce hormones).
These cells line the small intestines as well as the lungs and can be typical or atypical. Many cancer centers have developed carcinoid programs to treat patients with this specific malignancy.[1]
How Is Mesothelioma Different From Lung Cancer?
Malignant mesothelioma is not the same as lung cancer. This cancer affects the lining of organs, including not only the lungs but also the abdomen and heart.
There are three main types of mesothelioma. The most common type is epithelioid. Other types are sarcomatoid and mixed/biphasic. Epithelioid mesothelioma grows slowly and often responds better to treatment than the other types.
Several factors make mesothelioma stand out from different types of cancer.
Mesothelioma is not directly linked with smoking. Although cigarette smoking can worsen mesothelioma symptoms, it is not the direct cause of the disease.
Mesothelioma is the only cancer linked with asbestos exposure. The exposure to asbestos may be direct (working in a shipyard or installing asbestos driveways) or indirect (washing the clothes of a spouse who worked in a plant or shipyard). Exposure may occur via inhalation (breathing in asbestos) or ingestion (swallowing asbestos fibers). Victims typically do not realize they are being exposed.
Mesothelioma is not found as a tumor in a certain part of the lung or abdomen; instead, it is found in the lining of the lung (pleura), lining of the heart (pericardium), or lining of the abdomen (peritoneum).
Asbestos-Related Lung Disease
While mesothelioma and lung cancer are two separate diseases, it is still possible to develop lung cancer after asbestos exposure.[2] Many studies show an increased risk of lung cancer in workers exposed to asbestos. Those who have been exposed to asbestos and also smoke have a higher chance of lung cancer.
Asbestosis is another condition directly related to asbestos exposure. Over time, the lung tissue becomes scarred and can become lung cancer, and smoking compounds the risk of asbestosis becoming lung cancer.
Although both diseases have very similar symptoms, they are very different cancers in how they are diagnosed and treated.
Get Your FREE Mesothelioma Packet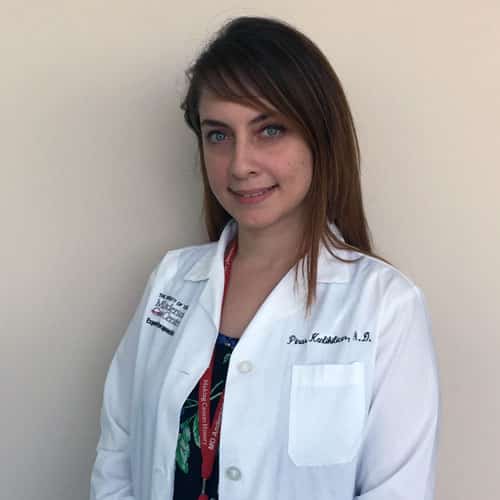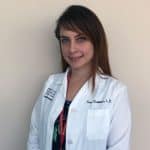 Dr. Pinar Kanlikilicer has a PhD in Biomedical Engineering. She completed her 5-years of postdoctoral training in the Department of Experimental Therapeutics at MD Anderson Cancer Center. She is currently working in the field of cancer as a research scientist.