Maryland Mesothelioma Lawyer
This article has been fact checked by an experienced mesothelioma attorney. Sources of information are listed at the bottom of the article.
We make every attempt to keep our information accurate and up-to-date.
Please Contact Us with any questions or comments.
With the help of a Maryland mesothelioma lawyer, victims are getting the justice they deserve, filing lawsuits, accessing asbestos trust funds, or getting compensation through a mesothelioma settlement. Asbestos exposure in Maryland caused thousands of people to develop mesothelioma, lung cancer, and asbestosis.[1] Most victims were exposed to the harmful substance while on the job.
Get Financial Help Now
Get Help from the Top Mesothelioma Law Firms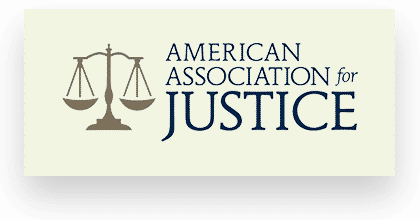 Free Consultation
Brochures from Top Law Firms
Testimonials
Attorney Demetrios Zacharopoulos – Leading Maryland Mesothelioma Lawyer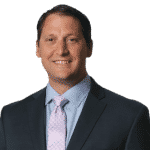 Demetrios Zacharopoulos has been pursuing justice on behalf of mesothelioma victims in the state of Maryland since 2002. His drive and commitment to assisting those who have been the victims of negligent and uncaring asbestos companies have led to significant, record-breaking verdicts and settlements for his clients.
Demetrios is the son of Greek parents who set a powerful example of the value of hard work and acting with compassion. His legal philosophy is dominated by working towards accomplishing what is in his clients' best interests and maximizing their compensation.

BAR ADMISSIONS
Maryland, 2002
United States District Court for the District of Maryland, 2004
AREAS OF PRACTICE
Asbestos
Mesothelioma
Lung cancer
Toxic tort
Personal injury
Trial percentage
100% of practice devoted to litigation
EDUCATION
University of Baltimore School of Law, J.D. 2002
University of Maryland at College Park, BA, 1998
JUDICIAL APPOINTMENTS
Judicial Law Clerk to the Honorable Joseph F. Murphy, Jr., Chief Judge, Court of Special of Appeals of Maryland, 2002-2003.
PROFESSIONAL ASSOCIATIONS & MEMBERSHIPS
Community Charities Chair
HONORS AND AWARDS
Selected for inclusion on Maryland's Super Lawyers Rising Stars® list, published by Thomson Reuters, 2009-2015
Maryland Office Location:
Baltimore Mesothelioma Law Office
101 Longwood Road
Baltimore, MD 21210
Phone: (410) 237-7997
Do I Need a Maryland Mesothelioma Lawyer?
If were exposed to asbestos in Maryland and are now sick, you need an experienced asbestos firm to get the best results. Mesothelioma lawyers help asbestos victims in Baltimore, Frederick, Gaithersburg, Rockville, Silver Spring, Bethesda, and throughout the state.
You need a local mesothelioma lawyer for several reasons:
They have the state and local experience and expertise to get you the best legal outcome.
Maryland asbestos firms can find out where, when, and by whom you were exposed to asbestos.
They will provide legal services at no cost until you win your case.
The right lawyers have the resources to take your case all the way to a successful conclusion and maximize your compensation.
Am I Eligible to File a Mesothelioma Claim and Get Compensation?
A mesothelioma lawyer in Maryland is the best person to determine if you are eligible. In general, you can take legal action if you have an asbestos illness. Nearly all cases of mesothelioma and similar illnesses resulted from negligent actions.
The type of claim you qualify for depends on your circumstances. A lawyer can explain your options and provide the best advice. You may be eligible for:
A Personal Injury Lawsuit. You can file a personal injury suit against the companies that supplied asbestos or asbestos products to your workplace. You may be entitled to damages including medical expenses, lost wages, pain and suffering, and more.
A Wrongful Death Lawsuit. If you lost a loved one to mesothelioma, you can sue the asbestos companies for wrongful death. Damages may include funeral expenses, medical care, and pain and suffering.
Asbestos Trust Fund Claims. In the event the responsible companies went bankrupt, you may be able to file a claim with a trust fund. Bankrupt asbestos companies were required to set up these trusts to compensate victims coming forward in the future.
VA Benefits. If your exposure occurred during military service, you may qualify for VA benefits. A lawyer can help you seek disability or special compensation.
Where Was I Exposed to Asbestos in Maryland?
Asbestos is a natural mineral that can cause serious and fatal illnesses when inhaled or ingested. It was once used in all fifty states. In Maryland, the workplace was a major source of asbestos exposure. Industrial and construction workers faced high risks for exposure on the job.
The shipyards that line Maryland's coast also exposed many people to asbestos; the risks did not end there, however. Maryland has several natural deposits of asbestos and even has four former mines that processed the mineral.
In addition, residents are still at risk of asbestos exposure through existing materials in older homes. Normal wear and tear can expose asbestos in old building materials, as can demolition and renovation projects.
Naturally-Occurring Asbestos
In 2005, the U.S. Geological Survey found 331 natural asbestos sites east of the Mississippi River. Twenty-two of these asbestos deposits are in Maryland, mainly in the Appalachian Mountains.[2]
These natural deposits are potentially dangerous for residents. Asbestos may contaminate the air, water, or soil when natural deposits are disturbed during construction or mining.
The Maryland Department of the Environment has taken steps to protect the public through its "Naturally Occurring Asbestos Initiative."
The initiative requires that old quarries and pits must be filled in at all sites to prevent erosion. The initiative also states that many of these sites are in remote areas where few people are likely to be exposed.[2]
Asbestos in Maryland's Maritime Industry
Because of the Chesapeake Bay and the state's miles of coastline, Maryland has a proud history of maritime industries. Shipbuilding, ports, shipping, and other maritime industries have prospered and proliferated along the coast.
At one time, ship construction used asbestos for many things, including insulation, fireproofing, and strengthening materials without adding extra weight.
Nearly every part of a ship once included asbestos in its construction. Navy ships built for World War II commonly contained abundant asbestos.
For decades, anyone who worked on or around ships risked asbestos exposure. Shipbuilders, engineers, maintenance workers, sailors, longshoremen, and many others worked with asbestos for years without adequate protection or safety gear. Both civilian and military sites used asbestos. This resulted in asbestos exposure for many workers.
Other Known Sites of Asbestos Exposure in Maryland
While maritime sites and natural deposits are notable problem areas in Maryland, other sites could have caused asbestos exposure.
Many different workplaces, including power plants, military facilities, and industrial plants, used asbestos over the years. Here are just a few Maryland locations known to have used asbestos:
Baltimore Gas and Electric Company, Baltimore
Warrior Run Generating Station, Cumberland
Anchor Packing Company, Baltimore
Naval Ordnance Laboratory, White Oak
Western Maryland Railroad, Cumberland
S. Naval Academy, Annapolis
Sparrows Point Shipyard, Baltimore
Maryland Dry Dock and Shipbuilding Company, Baltimore
Crown Central Petroleum, Baltimore
Esso Standard Oil, Baltimore
Northern Electric Company, Baltimore
Top Cancer Care in Maryland
Maryland residents are fortunate to have one of the best medical facilities in the country. Baltimore's Johns Hopkins Medical Centers, including the Sidney Kimmel Comprehensive Cancer Center, are staffed by medical professionals experienced in cancer treatment.
The National Cancer Institute has designated the facility a Comprehensive Care Center with the latest treatments and the most experienced medical staff.
What Are Maryland's Asbestos Laws?
Some of Maryland's asbestos laws protect people today from exposure. Others are related to legal claims and affect how past victims file and recover damages.
Asbestos Safety Regulations
Maryland's Department of the Environment has strict rules regarding how asbestos is handled and disposed of in the state. In addition to federal regulations, the state requires that only licensed professionals remove asbestos.
The state also requires licensing for anyone who repairs or renovates any building with asbestos. These professionals must also renew their licenses every year and notify the state of all work done with asbestos. They also must keep records of asbestos-related projects and use warning signs to protect the public.
Statute of Limitations – A Time Limit for Filing
The state also sets a statute of limitations on legal actions concerning asbestos and related illnesses. If you become sick with a condition related to asbestos exposure, you have three years to file a lawsuit from the time of diagnosis.
If you lost a loved one to one of these illnesses, you have three years from the time of death to file a wrongful death lawsuit against responsible parties. It is essential to act fast to make a case for yourself or a lost loved one.
Take-Home Duty for Secondhand Asbestos Exposure
Take-home duty refers to the responsibility of asbestos companies to warn potential secondhand victims of the risks of exposure.
While most people encountered asbestos directly, on the job, some were exposed indirectly. It was often the spouse or child of someone who worked with asbestos. They came into contact with fibers their family member brought into the house from their job.
Some states recognize that these companies had a duty to warn anyone who could have been harmed by their products. Maryland does not, which means if you experienced secondhand exposure in Maryland and now have mesothelioma, you cannot hold the asbestos companies liable.
The Maryland Court of Appeals set this precedent with a case from 2013. The plaintiff came into contact with asbestos on her grandfather's clothing when he worked in construction. The Court determined the company involved, Georgia-Pacific, had no duty to warn her.[3]
Working with a Maryland Mesothelioma Lawyer
If you have been diagnosed with mesothelioma, asbestosis, or another asbestos-related illness, working with a Maryland mesothelioma lawyer is the best move. Their professional experience and knowledge can help you gather evidence and complete the necessary paperwork.
A qualified lawyer can also be your advocate in settlement agreements or court. Before you decide to file a lawsuit, be sure you get the expert advice and guidance of a mesothelioma lawyer.
Get Your FREE Mesothelioma Packet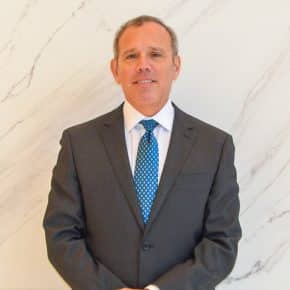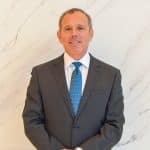 Rod De Llano was born and raised in Laredo, Texas. He graduated from Princeton University with a B.A. in Economics, and earned a law degree from the University of Texas. After working for an international law firm for several years, Rod formed a law firm dedicated to representing persons injured by exposure to asbestos products. For over 20 years, Rod has fought for persons diagnosed with asbestos-related diseases such as mesothelioma, lung cancer, and asbestosis. His clients have recovered over $1 billion over the years.