Maryland Mesothelioma Lawyer
Asbestos exposure in Maryland caused thousands of people to develop mesothelioma, lung cancer, and asbestosis. Victims of these asbestos-related illnesses either lived or worked in the state. However, most were exposed to this harmful substance while on the job. Workplace exposure is the most common source of asbestos-related illnesses, although natural deposits in the state may have also caused exposure.
With the help of a Maryland mesothelioma lawyer, some of those affected are getting the justice they deserve. These lawyers fight hard for victims of asbestos exposure and can help file a lawsuit, access asbestos trust funds, or get compensation through a mesothelioma settlement.
Asbestos in Maryland
Asbestos is a natural mineral that can cause serious and fatal illness when inhaled or ingested. It was once used in all 50 states, causing harm in every one of them. In Maryland, the workplace was a major source of asbestos exposure. Industrial and construction workers faced high risks for exposure on the job.
Also, the many shipyards that line Maryland's coast may have exposed many people to asbestos. The risks did not end there, however. Maryland has several natural deposits of asbestos and even has four former mines that processed the mineral.
In addition, residents are still at risk of asbestos exposure through existing materials in older homes. Normal wear and tear can expose asbestos in old building materials, as can demolition and renovation projects.
Naturally-Occurring Asbestos
In 2005, the U.S. Geological Survey found 331 natural asbestos sites east of the Mississippi River. Twenty-two of these are located in Maryland, mostly in the Appalachian Mountains. These natural deposits could be dangerous for local residents. When natural deposits are disturbed during construction or mining, asbestos may contaminate the air, water, or soil.
The Maryland Department of the Environment has taken steps to protect the public through its Naturally Occurring Asbestos Initiative. The Initiative requires that old quarries and pits must be filled in, dense vegetation at all sites to prevent erosion. The initiative also states that many of these sites are in remote areas where few people are likely to be exposed.
Asbestos in the Maritime Industry
Because of the Chesapeake Bay and the state's miles of coastline, Maryland has a proud history of maritime industries. Shipbuilding, ports, shipping, and other maritime industries have prospered and proliferated along the coast. At one time, ships used asbestos for insulation, fireproofing, and to strengthen materials without adding extra weight. Nearly every part of a ship once included asbestos in its construction. Navy ships built for World War II commonly contained abundant asbestos.
For decades, anyone who worked on or around ships risked asbestos exposure. Ship builders, engineers, maintenance workers, sailors, longshoremen, and many others could have worked with asbestos for years without without adequate protection or safety gear. Asbestos was used in both civilian and military sites. This resulted in asbestos exposure for many workers.
Other Known Sites of Asbestos Exposure in Maryland
While maritime sites and natural deposits are notable problem areas in Maryland, other sites could have caused asbestos exposure. Many different workplaces, including power plants, military facilities, and industrial plants used asbestos over the years. Here are just a few known to have used asbestos:
Baltimore Gas and Electric Company, Baltimore
Warrior Run Generating Station, Cumberland
Anchor Packing Company, Baltimore
Naval Ordnance Laboratory, White Oak
Western Maryland Railroad, Cumberland
S. Naval Academy, Annapolis
Sparrows Point Shipyard, Baltimore
Maryland Dry Dock and Shipbuilding Company, Baltimore
Crown Central Petroleum, Baltimore
Esso Standard Oil, Baltimore
Northern Electric Company, Baltimore
Top Cancer Care in Maryland
Maryland residents are fortunate to have one of the best medical facilities in the country. Baltimore's Johns Hopkins Medical Centers, including the Sidney Kimmel Comprehensive Cancer Center, are staffed by medical professionals experienced in cancer treatment. The National Cancer Institute has designated the facility as a Comprehensive Care Center with the latest treatments and the most experienced medical staff.
Maryland's Asbestos Laws
Maryland's Department of the Environment has strict rules regarding how asbestos is handled and disposed of in the state. In addition to federal regulations, the state requires that only licensed professionals remove asbestos. The state also requires licensing for anyone who repairs or renovates any building with asbestos. These professionals must also renew their licenses every year and notify the state of all work done with asbestos. They also must keep records of asbestos-related projects and use warning signs to protect the public.
Statute of Limitations
The state also sets a statute of limitations on legal actions with respect to asbestos and related illnesses. If you become sick with a condition related to asbestos exposure, you have three years from the time of diagnosis to file a lawsuit. If you lost a loved one to one of these illnesses, you have three years from the time of death to file a wrongful death lawsuit against responsible parties. Because of these statutes of limitation, it is important to act fast to make a case for yourself or a lost loved one.
Working with a Maryland Mesothelioma Lawyer
If you have been diagnosed with mesothelioma, asbestosis, or another asbestos-related illness, working with a Maryland mesothelioma lawyer is a smart move. Their professional experience and knowledge can help you gather evidence and complete necessary paperwork. A qualified lawyer can also be your advocate in settlement agreements or in court. Before you make a decision about filing a lawsuit, be sure you get the expert advice and guidance of a mesothelioma lawyer.
Page Written by
Rod De Llano, Esquire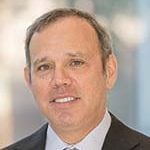 Page edited by Dave Foster
Get Help from the Top Mesothelioma Law Firms
Free Consultation
Brochures from Top Law Firms
Testimonials
FREE Case Value Calculator
For over 20 years we've provided the best FREE resources to mesothelioma patients and loved ones. Our resources include information on the leading treatment options and best doctors in your area; lessons learned from survivors; claims and benefits specifically for Veterans; and how to access your share of billions of dollars in trust fund money.
Get Your FREE Resources Sent Overnight
New treatment options
Veterans benefits & claims
$30 Billion asbestos trust fund information