Osteopathic Treatment for Mesothelioma
This page has been fact-checked by a Doctor of nursing practice specializing in Oncology and has experience working with mesothelioma patients.
Sources of information are listed at the bottom of the article. We make every attempt to keep our information accurate and up-to-date.
Please Contact Us with any questions or comments.
Osteopathic treatment for mesothelioma is a holistic approach to treating the whole person with a focus on manipulating the musculoskeletal system. Osteopathic medicine can not cure cancer, but it may complement medical treatments, relieve side effects, and improve overall wellness.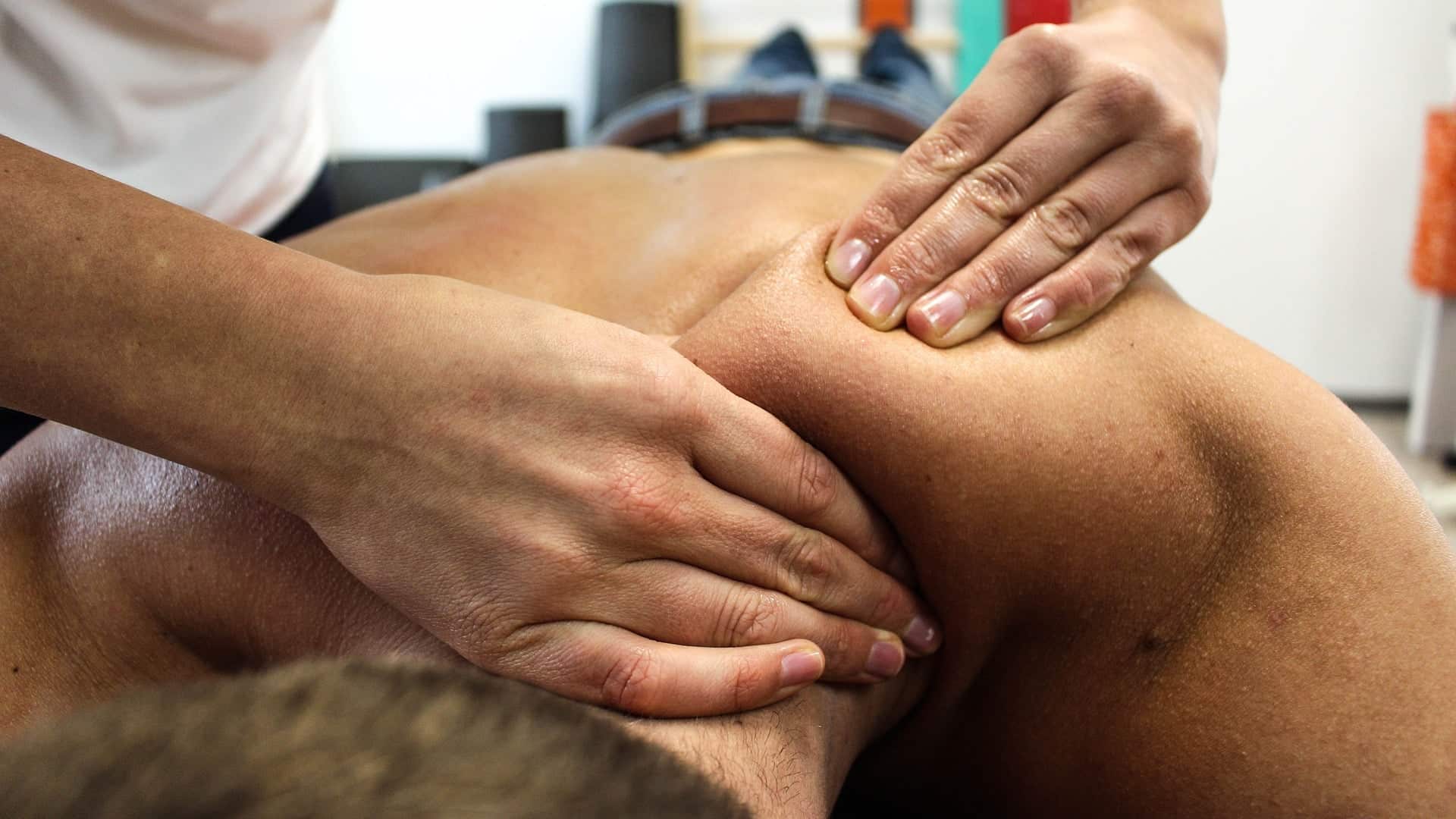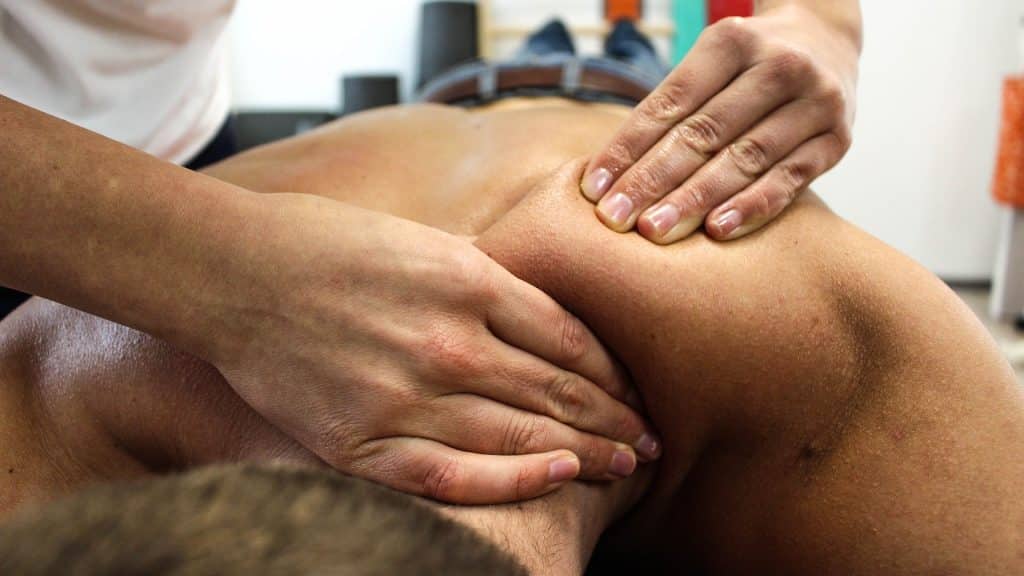 What Is Osteopathic Medicine?
Osteopathic medicine, or osteopathy, is a distinct philosophy of medical care and treatment different from traditional medicine developed over a hundred years ago by Andrew Taylor Still.
Osteopathic doctors are physicians who focus on the whole person instead of simply diagnosing and treating one condition or one symptom. Osteopathic philosophy states that the body has a self-healing capacity and that the structures and functions of the body are related.
Osteopathy focuses on the musculoskeletal system in particular, including bones, muscles, tendons, and other connective tissues.
What Is an Osteopathic Doctor?
Doctors of osteopathy, known as DOs, are trained and licensed physicians who can diagnose and treat patients, perform surgery, and prescribe medications, just like a medical doctor. What sets DOs apart from MDs is a different philosophy of healing.
They focus on prevention, treating the whole patient while manipulating the musculoskeletal system to promote natural healing.[1]
What Is an Osteopathic Oncologist?
Like MDs, osteopathic doctors train to specialize in different areas of medicine, such as primary care, gynecology, or pediatrics.
An osteopathic oncologist is a DO who has trained to work with and treat cancer patients. They may serve as a member of a complete medical team, providing osteopathic manipulation and holistic care to support more traditional treatments, like chemotherapy.
What Is Osteopathic Manipulation?
Osteopathic manipulation is one of the primary techniques DOs use to treat patients. It resembles chiropractic manipulation but goes beyond the spine to include specific manipulation of the muscles, tendons, ligaments, and joints throughout the body.[2]
A DO may use massage, stretching, moving of joints, manipulation of muscles, and high-velocity thrusts, which are sharp and short motions, to manipulate the body.
Craniosacral therapy is another osteopathic technique in which the skull and the base of the spine, called the sacrum, are manipulated to relieve various symptoms by realigning the energy between the spine and the brain.
Is Osteopathy the Same as Chiropractic Care?
Osteopathic practitioners have a lot in common with chiropractors. They both focus on the musculoskeletal system and take a holistic approach to care.
An important difference is the degree each earns. While both are highly trained, an osteopath is a physician. A DO can treat patients to the same degree as MDs. Chiropractors are limited in the type of treatments they can offer.
Like osteopathic doctors, chiropractors can provide some supportive care to patients with mesothelioma. They offer spinal manipulation and other types of complementary care.
Osteopathic Care Complements Traditional Cancer Treatment
No osteopathic practitioner claims that musculoskeletal manipulation can cure cancer or replace traditional treatments like chemotherapy or surgery.
However, these doctors can provide complementary care for people with mesothelioma and other cancers. They can work within the medical team treating these patients to relieve symptoms and reduce or relieve the side effects of treatment.[3]
How Do Mesothelioma Patients Benefit from Osteopathic Treatment?
Osteopathy is widely accepted in modern medicine and used by many patients, including those with cancer. Research into its benefits to cancer patients is limited, though.
Most studies of osteopathic manipulation focus on back pain and headaches. Some evidence shows manipulation can relieve this sort of pain, but evidence that it helps with cancer-specific symptoms is anecdotal.
There has not been research to prove what many patients know: osteopathic doctors can help cancer patients. An osteopathic doctor can help patients get relief from pain and improve mobility.
Osteopathy promotes general healing, and most patients report that hands-on manipulation helps relax their bodies and minds, reducing stress and anxiety.
Are There Any Risks of Osteopathy for Mesothelioma Patients?
Osteopathic medicine is generally safe, but there may be a few minor risks associated with manipulating the musculoskeletal system. Osteopathy is not the best choice for some patients. A trained DO will understand the limitations and advise patients on what they can and cannot do.
Some people report mildly uncomfortable side effects of osteopathic treatment, including fatigue, a slight headache, or soreness in the area of the body being treated. Most complications are minor and go away after a day or two.
There is a very small risk that manipulation of the neck can cause a patient to have a stroke. This is very rare, and it happens to only a few people in a million. The risk is slightly higher for anyone who is already prone to having a stroke, which is why an osteopathic doctor needs to know a patient's full medical history before administering treatment.[3]
Osteopathic manipulation is not recommended for patients undergoing radiation therapy, patients on blood thinners, or eight to twelve weeks pregnant. Some doctors may also advise against this treatment during chemotherapy or if a patient's cancer has metastasized.
For some cancer patients, an osteopathic doctor may need to moderate techniques to accommodate them. Most cancer patients should not undergo any of the forceful high velocity thrusts that osteopaths that doctors often use to realign a patient's musculoskeletal system.
What to Expect During an Osteopathic Visit
A doctor of osteopathic medicine can be a great addition to a cancer patient's medical team. If you want to try this type of medicine, make sure your other doctors know you see an osteopath and vice versa. Your DO must have access to your cancer care team. Communication between all your healthcare providers is important for safety and good care.
A visit to a DO should start with a complete medical history. Your doctor will need to know everything about your health, your cancer, and your treatments. You may want to bring your cancer care records with you.
The DO will ask you many questions, not just about your health but about all areas of your life.
You can also expect to be examined, and if deemed safe, to undergo a manipulation session, which will last about thirty minutes.
If anything feels painful or uncomfortable during the manipulation, be sure to speak up so your doctor can make changes to the treatment.
Osteopathic medicine is a valid type of medical treatment, and it is gaining in popularity. With its greater focus on prevention, wellness, and hands-on treatment and care for the whole person, osteopathy is an attractive choice for many patients.
For someone with mesothelioma, this professional can be an important member of a complete medical team. DOs can provide important care and treatment that medical doctors cannot. If you want to try osteopathic medicine, be sure to talk to your medical team about the possibility and ask about any precautions you need to take before you begin.
Get Your FREE Mesothelioma Packet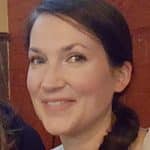 Mary Ellen Ellis has been the head writer for Mesothelioma.net since 2016. With hundreds of mesothelioma and asbestos articles to her credit, she is one of the most experienced writers on these topics. Her degrees and background in science and education help her explain complicated medical topics for a wider audience. Mary Ellen takes pride in providing her readers with the critical information they need following a diagnosis of an asbestos-related illness.
Get Your FREE Mesothelioma Packet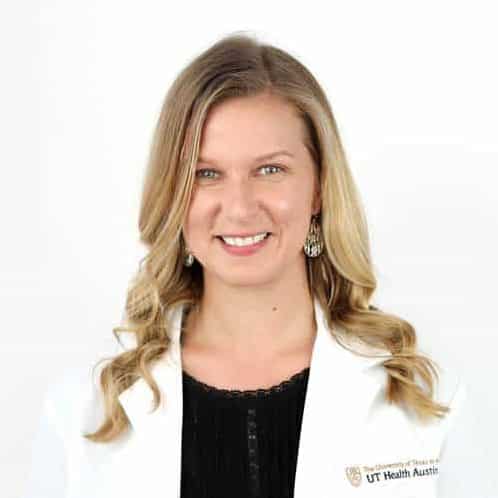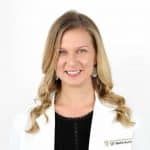 Anne Courtney has a Doctor of Nursing Practice degree and is an Advanced Oncology Certified Nurse Practitioner. She has years of oncology experience working with patients with malignant mesothelioma, as well as other types of cancer. Dr. Courtney currently works at University of Texas LIVESTRONG Cancer Institutes.