This page has been fact-checked by a Doctor of nursing practice specializing in Oncology and has experience working with mesothelioma patients.
Sources of information are listed at the bottom of the article. We make every attempt to keep our information accurate and up-to-date.
Please Contact Us with any questions or comments.
Gene therapy is an emerging treatment for mesothelioma that modifies the genes of a cancer patient or manipulates the genes of viruses to kill cancer cells. Gene therapy holds promise in treating cancer because it targets cancer cells directly. This should minimize side effects caused by damage to healthy cells.
What Is Gene Therapy?
Genes are messages coded into the DNA of living cells. Genes tell a cell how to make proteins, which in turn carry out cell functions.
Examples of these functions include storing sugar for energy and constructing cell membranes. DNA also tells a cell how to grow and divide. Faulty genes sometimes tell cells to grow and divide too much, in some cases leading to cancer.[1]
Advances in technology now allow genes to be manipulated. Genes can be changed, removed, and added to DNA in specific cells, altering the cells and the body.
Gene therapy is any manipulation of genes and DNA in cancer cells, human cells, or third-party cells like viruses, to treat an illness.[1] Many proposed genetic treatments are aimed at mesothelioma and other deadly cancers.
Types of Gene Therapy
Gene therapy refers to a broad group of treatments that change or manipulate DNA and genes as medical therapy. A few basic types are currently under study or being used for other illnesses:
Gene transfer involves inserting a new gene, often to correct a mutated gene or to add one that is missing.
Programming cancer cells to self-destruct through a process called apoptosis, or programmed cell death.
Altering genes in a patient's immune system cells to encourage them to attack and kill cancer cells.
Changing DNA in cancer cells to make them more susceptible to other treatments, like chemotherapy.
What Is Gene Therapy for Mesothelioma?
Gene therapy for mesothelioma is any of these types of gene-manipulation treatments applied to patients with mesothelioma.
Currently, gene therapy is not a standard treatment for any type of mesothelioma. It is mostly an experimental therapy for many types of cancer. For mesothelioma, gene therapy is currently being tested in clinical trials for safety and efficacy.
How Do Researchers Manipulate and Change Genes?
Gene therapy is an innovative science that takes advantage of vectors to move and change genes within DNA. A vector can be a nanoparticle, a very small particle that carries genetic material into a cell and to its DNA.
Another type of vector is a neutralized virus. Viruses naturally invade cells and interfere with DNA. Scientists can render viruses harmless and harness them to carry desired genes into a cancer cell or a patient's immune cells.
Is Gene Therapy Better Than Traditional Cancer Treatment?
Gene therapy to treat cancer, and especially mesothelioma, is a work in progress. There are several reasons gene therapy might be better for patients than standard treatments like chemotherapy:
Gene therapy is more targeted than other treatments. It should minimize damage to healthy tissue and cells.
Gene therapy has the potential to be highly customizable, leading to treatments that work best for one individual patient.
The effects of gene therapy should last much longer than those of traditional treatments, like chemotherapy, which last only as long as the treatment lasts.
Which Types of Gene Therapy Are Under Study for Mesothelioma?
Researchers in genetics are working on all kinds of treatments using genes and DNA to treat cancer and mesothelioma.
Gene Transfer – Inserting Genes
Most gene therapy methods involve inserting genes into existing DNA. This process could involve adding a gene to a cancer cell to make it more vulnerable to radiation.
Another example is the addition of genes to a cancer patient's cells to make chemotherapy more tolerable. Both of these rely on a vector, usually a modified virus, to insert new information into the DNA.[1]
Researchers can deactivate the genes in the virus that cause infection and illness and use them instead to carry desirable genes into the DNA of the target cell.
First, the genes of the virus are manipulated, and then the modified viruses are inserted into the target cells. Finally, the genes are transferred from the virus to the DNA of the targeted cells.[1]
Gene Transfer – Changing Faulty Genes Like p53
Some people develop cancer because of a faulty or missing gene. Gene therapy may replace or change these genes in a patient, thus suppressing or slowing tumor growth. A gene can also be inserted that blocks the message of another gene that promotes tumor growth.[2]
A gene known as p53 is a major target for this type of treatment. p53 is a tumor-suppressing gene that is faulty in many people with cancer. Treatments use a viral vector to insert an active copy of p53 into the patient's cells.
Researchers are also working on a unique tumor suppressor treatment using an inhaled vector. instead of inactive viruses, the treatment uses an inhalable powder that delivers the genes right to the lungs. It could benefit patients with lung cancer or pleural mesothelioma.[3]
Many of the clinical trials of p53 therapy have focused on lung cancer, which means it could be promising for pleural mesothelioma. p53 gene therapy is not yet approved in the U.S. China approved it for cancer treatment many years ago.
Altering Immune System Cells
Another type of gene therapy alters genes to boost the body's immune system. Cells of the immune system seek and attack invading cells; however, they do not always recognize and kill cancer cells because they originate inside the patient rather than invading from the outside.
Gene therapy can insert genes into tumor cells, making them more visible to the immune system. A gene may also be added to the patient's immune cells to make them target cancer more effectively.[4]
Suicide Genes – Using Genes to Activate Anti-Cancer Drugs
Inserted genes may also activate drugs. These genes are usually added to the DNA of cancer cells. When the chemotherapy drug reaches the tumor, the added gene activates the drug, turning it from an inactive to an active substance.
This means the drug only begins working once it is inside the tumor. This improves the effectiveness of the drug, protects healthy cells, and prevents harmful side effects.
Other genes may be added to cancer cells to make them more susceptible to chemotherapy or radiation. Such genes are nicknamed suicide genes because they activate toxins in the cancer cells and cause them to die.[5]
Viruses as Cancer Cell Killers
Viruses are already important as vectors. Researchers are also considering viruses as possible cancer treatments themselves.
Virus DNA may be manipulated to make it kill only cancer cells, leaving healthy cells alone. Instead of using the virus to deliver genes to the cancer cells, the virus is used to kill cancer cells directly. Early trials are using the virus that causes cold sores to target pancreatic cancer and melanoma.[6]
Ongoing Gene Therapy Research for Mesothelioma
Gene therapy research could result in effective treatments for mesothelioma patients. Early studies show promise for mesothelioma treatment.
Suicide genes, for example, have been used in clinical trials with pleural mesothelioma patients. While early results are positive, more work is necessary to develop effective gene therapy treatments.[7]
Is Gene Therapy Safe?
Gene therapy is still largely experimental. Researchers hope to find out if it is effective at treating diseases like mesothelioma, but also if it is safe. Known risks associated with gene therapy include:[4]
An immune system reaction that can cause inflammation or organ damage
Accidental infection by the virus vector
Targeting the wrong cells with the vector and new genes
A new tumor resulting from the inserted genes
As with any treatment, patients and their doctors must weigh the risks and benefits of trying gene therapy.
Are Any Gene Therapies FDA Approved?
The U.S. Food and Drug Administration (FDA) has not approved any gene therapy products for mesothelioma. The FDA has only approved a few gene or cell therapy products for any medical purpose.
In 2017, the FDA approved Kymriah (tisagenlecleucel), a gene therapy cancer treatment made by Novartis. The FDA lists it as a treatment for children and young adults with a specific type of acute lymphoblastic leukemia.
Kymriah is a custom treatment that modifies each patient's immune system T-cells. The cells go to a lab for genetic modification before being injected back into the patient's body where they fight the cancer cells.[8]
How Can Mesothelioma Patients Access Gene Therapy?
Because there are no FDA-approved gene therapies for mesothelioma, patients can only access them through clinical trials. Eligibility requirements vary depending on the trial. Talk to your medical team about any trials currently recruiting patients and for which you might qualify.
Will Mesothelioma Ever Be Cured by Gene Therapy?
There is currently no cure for mesothelioma or cancer generally, but gene therapy is a promising line of research. Whether or not it will ever cure cancer is impossible to say.
Gene therapy is an exciting development in cancer treatment, especially for suffering patients. While these treatments are not mainstream, there are opportunities for patients in clinical trials. These clinical trials help patients directly, yet also contribute to the development of future treatments. Gene therapy represents a hopeful new future for cancer treatment in general and mesothelioma patients in particular.
Get Your FREE Mesothelioma Packet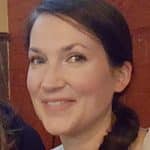 Mary Ellen Ellis has been the head writer for Mesothelioma.net since 2016. With hundreds of mesothelioma and asbestos articles to her credit, she is one of the most experienced writers on these topics. Her degrees and background in science and education help her explain complicated medical topics for a wider audience. Mary Ellen takes pride in providing her readers with the critical information they need following a diagnosis of an asbestos-related illness.
Get Your FREE Mesothelioma Packet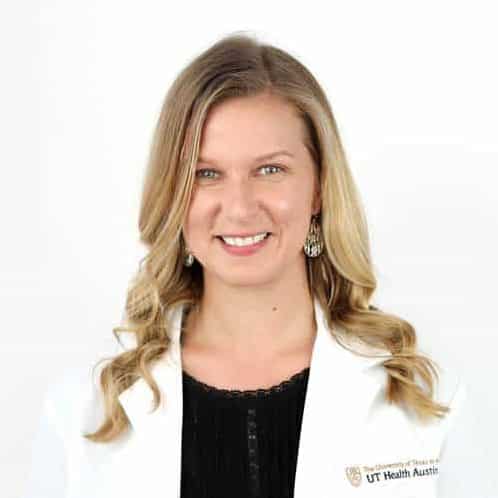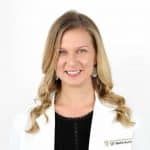 Anne Courtney has a Doctor of Nursing Practice degree and is an Advanced Oncology Certified Nurse Practitioner. She has years of oncology experience working with patients with malignant mesothelioma, as well as other types of cancer. Dr. Courtney currently works at University of Texas LIVESTRONG Cancer Institutes.