Three-Dimensional Radiation Therapy for Mesothelioma
This page has been fact-checked by a Doctor of nursing practice specializing in Oncology and has experience working with mesothelioma patients.
Sources of information are listed at the bottom of the article. We make every attempt to keep our information accurate and up-to-date.
Please Contact Us with any questions or comments.
Three-dimensional radiation therapy is a type of treatment for mesothelioma and other types of cancer. This advanced therapy uses a 3D image of the tumor to better target the radiation. It minimizes side effects caused by damage to healthy cells.
What Is Three-Dimensional Radiation Therapy (3D-CRT)?
Three-dimensional radiation therapy (3D-CRT) is a type of external beam radiation treatment used for cancers like mesothelioma. It uses three-dimensional imaging of the tumors to deliver a more targeted, precise, and higher dose of radiation.
About External Beam Radiation Treatment for Mesothelioma Patients
There are two broad categories of radiation therapy for cancer patients:
External beam radiation therapy is the most common kind of radiation done for mesothelioma patients and other types of cancer patients. A beam of radiation outside the body is aimed at the part of the body where the tumor is located. To get to the tumor, the beam has to penetrate the skin and other healthy tissues. This can cause side effects and damage to healthy parts of the body; however, the risks of this damage are often worth the benefits of shrinking the tumor with radiation.
Brachytherapy involves implanting a small device inside the body, either within a tumor or next to it. The device emits radiation and targets a small area. In other words, the radiation is applied internally, inside the body.[1]
External beam radiation is much more commonly used for patients being treated for mesothelioma.
About Three-Dimensional Conformational Radiation Therapy
Three-dimensional conformational radiation therapy (3D-CRT) is a type of external beam radiation. It uses images from scans to create a three-dimensional model of a tumor and the surrounding tissue.
With this three-dimensional picture, the oncologist can conform the external beam of radiation can to the shape of the tumor.
This allows doctors to dose a patient with radiation directed more at the tumor and less at the surrounding healthy tissue.[2] Specially molded blocks placed around the patient during treatment can also help focus the radiation.
What Is the Difference Between 3D-CRT and Intensity-Modulated Radiation?
Intensity-modulated radiation therapy, or IMRT, is a radiotherapy technique that modulates the intensity of the radiation beams. It allows for higher doses of radiation to be targeted at the tumor by minimizing radiation to healthy tissues.
Oncologists increasingly use IMRT to treat patients with pleural mesothelioma, especially after surgery to remove the bulk of tumors in the chest cavity.
Initial studies have found that this radiation therapy can help control mesothelioma growth and recurrence better than other types of radiation treatment.[3] When combined with 3D-CRT, IMRT provides a powerful new tool for treating cancer patients with fewer side effects.
How 3D-CRT Works
3D-CRT begins with several imaging scans. It usually involves CT scans, although PET scans and MRIs may also be used. The scans image the area of the body to be treated, such as the chest cavity for patients with pleural mesothelioma.
Doctors put the images are put into a software program so that a computer can take the two-dimensional images and turn them into a three-dimensional model of the tumor and the healthy tissues around it.
Using the three-dimensional model, the radiation oncologist can selectively modulate the radiation beam's intensity, dose, and direction so that it avoids healthy tissue and conforms to the shape of the tumor.
What to Expect When Undergoing 3D-CRT
For the patient, going through 3D-CRT means spending extra time being in a scanner and treated as compared to traditional external beam radiation therapy.
The patient will be examined by a radiation oncologist and other medical team members to develop a treatment plan. The patient then must go through several imaging scans, which can take up to a couple of hours.
Once the scans have been done, the medical team needs up to a week to create the individualized 3D-CRT treatment plan.
Once this is all done, the patient will only need to spend between fifteen and thirty minutes sitting still or lying down while the computer delivers the radiation therapy in a special treatment room. The actual treatment is painless. This may be done several times over the course of a few days.
What Are the Benefits of 3D-CRT?
As compared to standard, two-dimensional radiotherapy, 3D-CRT is safer, causes fewer side effects, and allows oncologists to deliver higher doses of radiation for more effective treatment.
The main benefit of using 3D-CRT to treat cancer is that it reduces the amount of radiation delivered to healthy tissues and focuses more of the radiation on the tumor and cancer cells. Radiation oncologists have more control over the radiation delivered to a vulnerable patient
Because this is a more focused and specific type of radiation therapy, it can be used on tumors that previously would have been considered too close to important organs to be treated with radiation.
For instance, 3D-CRT can be used to focus radiation on a mesothelioma tumor that is close to the heart. It may be too risky to use radiation close to a vital organ with traditional radiation treatment, but with 3D-CRT, the risks of hitting the heart with radiation are lowered.
Risks and Side Effects of 3D-CRT
There are fewer risks and side effects with 3D-CRT as compared to traditional radiation therapy. In fact, some patients don't experience any adverse effects from this treatment.
Most common are minor side effects to the area of the body being treated, such as skin irritation, hair loss, and rashes at the site on which the beam is focused. There may be more risks of side effects for pleural mesothelioma patients because the radiation is close to important organs, like the lungs.
Fatigue is the most common side effect of any radiation. Patients often feel deeply exhausted in the few hours after a session of any type of radiation therapy.
Pneumonitis, for instance, or inflammation of the lungs is possible. It causes shortness of breath and coughing and is usually temporary, but for some people causes lasting damage.
Radiation to the chest cavity can also cause inflammation in the mucosal lining of the esophagus, known as esophagitis. The throat and mouth can also become inflamed and irritated.
Three-dimensional radiation therapy is a new, advanced technique for delivering radiation therapy that is more targeted and that harms fewer healthy cells in the body.
For patients with mesothelioma, this provides an exciting new way to get effective treatment, especially because the tumors are so close to vital organs like the heart and lungs.
Is 3D-CRT Effective in Treating Mesothelioma?
Most treatment plans for mesothelioma are multimodal. This means they include a combination of two or more treatments: chemotherapy, surgery, radiation therapy, and immunotherapy most commonly.
While this is a newer type of radiation treatment, some studies are already investigating how effective 3D-CRT is for treating mesothelioma patients.
One study compared IMRT to 3D-CRT to determine which was better for mesothelioma patients. The researchers determined that both methods were suitable and that neither IMRT nor 3D-CRT was particularly better for mesothelioma.[4]
Some studies have suggested that mesothelioma patients can benefit from 3D-CRT after surgery. However, the results are complicated by the fact that patients underwent extrapleural pneumonectomy, a radical surgery that might cause higher mortality rates.[5]
As research continues, there will likely be even more advances that make radiation treatment an even more viable and safe option for cancer patients. Clinical trials may also include new methods or doses of radiation. If you are interested in clinical trials, speak with your radiation oncologist to determine the next best steps.
Get Your FREE Mesothelioma Packet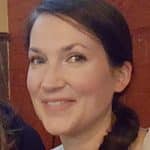 Mary Ellen Ellis has been the head writer for Mesothelioma.net since 2016. With hundreds of mesothelioma and asbestos articles to her credit, she is one of the most experienced writers on these topics. Her degrees and background in science and education help her explain complicated medical topics for a wider audience. Mary Ellen takes pride in providing her readers with the critical information they need following a diagnosis of an asbestos-related illness.
Get Your FREE Mesothelioma Packet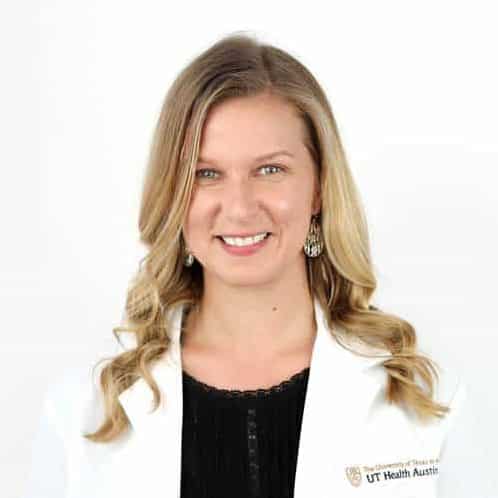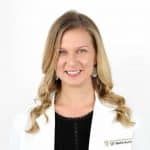 Anne Courtney has a Doctor of Nursing Practice degree and is an Advanced Oncology Certified Nurse Practitioner. She has years of oncology experience working with patients with malignant mesothelioma, as well as other types of cancer. Dr. Courtney currently works at University of Texas LIVESTRONG Cancer Institutes.