Side Effects of Mesothelioma Radiation Therapy
This page has been fact-checked by a Doctor of nursing practice specializing in Oncology and has experience working with mesothelioma patients.
Sources of information are listed at the bottom of the article. We make every attempt to keep our information accurate and up-to-date.
Please Contact Us with any questions or comments.
The side effects of mesothelioma radiation therapy depend on the location of the cancer, but skin rashes and fatigue are common for all patients. Pleural mesothelioma patients may experience difficulty swallowing and pneumonitis. Peritoneal patients may experience nausea, vomiting, diarrhea, or incontinence.
What Is Radiation Therapy?
Radiation therapy is one of three main approaches to cancer treatment, which also includes surgery and chemotherapy. It is not uncommon for patients to undergo a combination of these strategies during treatment. Radiation therapy is most often used after surgery, but doctors may use it before a procedure in some cases.
Radiotherapy uses a beam of high-energy radiation to target and kill cancer cells. A machine produces X-rays, gamma rays, or other types of radiation and focuses this energy in a concentrated beam aimed at the tumor.
Traditionally, an external beam is used, which penetrates the skin and other tissue to reach the cancerous tissue. In the process, the radiation can damage healthy tissue as much as cancerous tissue.[1]
More advanced radiation techniques attempt to avoid this problem. One innovative strategy implants small, radioactive devices near tumors in the body, limiting the area affected by the radiation.[1]
Another technique, called intensity-modulated radiation, uses imaging scans and computers to modulate the radiation beam to conform to the tumor's exact shape. This minimizes the radiation's effect on healthy tissue.
These techniques reduce side effects; although, any radiation procedure may cause some common side effects, regardless of the part of the body targeted.
Fatigue
Fatigue is one of the most common side effects associated with radiation therapy.[2] This tends to be cumulative, meaning the more radiation you receive, the more fatigue you may have. This can be especially noticeable if patients have a lengthy surgical recovery and then proceed to radiation.
A healthy sleep routine and gentle activity can help. Energy levels will improve following radiation but may take several weeks to do so. In the meantime, patients are encouraged to get help from loved ones, rest as much as possible, and reduce stress.
Irritation at the Treatment Site
Side effects on the skin are also common with radiation. The skin is affected as the radiation beam penetrates on its way to the tumor. Symptoms include:
Dryness
Itches
Peeling skin
Swelling
Irritation
Redness
Blistering
Most of these will heal after treatment is completed. However, the skin may remain permanently sensitive or discolored in some cases. Patients may also see hair loss at the treatment site; although, it usually grows back in time.[2]
Low-Blood Cell Count
Although rare, radiation may reduce the amount of white blood cells and platelets in the bloodstream.[3] White blood cells are part of the immune system, and reduced counts can result in increased infections.
Platelets are important in clotting. When platelet counts are low, there is an increased risk of bleeding. Lowered platelets and white blood cells are more common when patients are also being treated with chemotherapy.
Side Effects from Radiation to the Chest
For mesothelioma, radiation treatment targets the chest cavity to treat pleural mesothelioma or the abdomen to treat peritoneal mesothelioma. Some side effects are specific to radiation aimed at the chest cavity:[3]
When the radiation field includes the esophagus, swallowing pain or difficulty may be an issue temporarily. In turn, this can contribute to malnutrition or weight loss. Patients should avoid foods that irritate the throat and eat soft foods and liquid foods such as nutritional shakes.
Radiation to the chest may also cause inflammation in the lungs resulting in a condition called radiation pneumonitis. Symptoms include difficulty breathing, coughing, and shortness of breath. In some cases, however, this condition can be severe, permanently damaging, and even fatal.
Approximately one in ten patients will experience chronic pneumonitis as a result of chest radiation. This can be a serious risk for someone with pleural mesothelioma receiving radiation after an extrapleural pneumonectomy, as these patients are left with just one lung. Radiation may also damage the heart, which can be serious and fatal, although rare.
Side Effects from Radiation to the Abdomen
Patients with peritoneal mesothelioma may receive radiation to the abdomen, which causes specific side effects, including nausea, vomiting, and diarrhea.[3]
Common with abdominal radiation treatment, these uncomfortable side effects are not usually severe and subside after treatment. Patients can use drugs and dietary changes to ease diarrhea and nausea. Staying hydrated is important, especially with diarrhea.
The bladder may be affected by radiation in the abdominal cavity, resulting in bladder inflammation, blood in the urine, or incontinence. These side effects can be uncomfortable, inconvenient, and even painful. Urination may be accompanied by burning and stinging. Medications and other treatments may help relieve these side effects.
Abdominal discomfort is also a common side effect of abdominal radiation. The pain may be caused by several factors, including infections, cramps in the bowels, constipation, or damage to the pelvic bones. Pain after radiation may also indicate a cancer resurgence. Medications or treatment of the underlying causes of pain can help.
How Long Will Side Effects Last
For most people, the side effects of radiation decrease over time after treatment stops.[4] It may take a week or up to a couple of months to feel better.
Unfortunately, radiation therapy can sometimes cause long-term damage. The skin in the area where radiation is administered may be permanently changed. The texture, color, and amount of hair may never return to normal.
Radiation, especially to the abdomen, can potentially cause fertility issues that may be irreversible. Before beginning radiation treatment, patients may choose to freeze eggs or sperm for later use. This is especially important for younger patients.[1]
Radiation treatment to the chest or abdomen can potentially result in long-term damage to the lungs. This damage can cause permanent breathing difficulties, narrowing of the esophagus, and damage to the bowels or bladder, leading to incontinence or ongoing gastrointestinal issues.
While advances in radiation therapy are reducing side effects, they are not entirely eliminated. Side effects are especially a risk for traditional, external beam radiation. Risks are less for intensity-modulated therapy or brachytherapy.
If you are facing radiation treatment, it is essential to understand the risks and minimize them. Be sure to express any concerns or questions to your doctor before beginning treatment.
Get Your FREE Mesothelioma Packet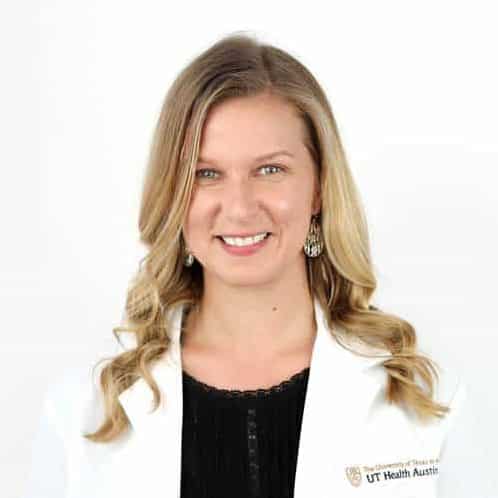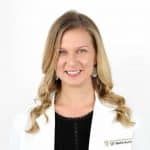 Anne Courtney has a Doctor of Nursing Practice degree and is an Advanced Oncology Certified Nurse Practitioner. She has years of oncology experience working with patients with malignant mesothelioma, as well as other types of cancer. Dr. Courtney currently works at University of Texas LIVESTRONG Cancer Institutes.