Talcum Baby Powder Settlements
This article has been fact checked by an experienced mesothelioma attorney. Sources of information are listed at the bottom of the article.
We make every attempt to keep our information accurate and up-to-date.
Please Contact Us with any questions or comments.
Get Financial Help Now
Get Help from the Top Mesothelioma Law Firms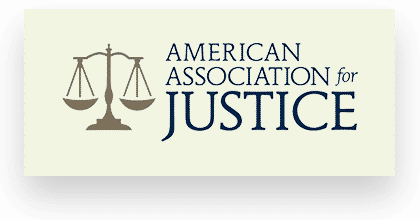 Free Consultation
Brochures from Top Law Firms
Testimonials
Talcum baby powder products may increase the risk of developing mesothelioma and ovarian cancer. Victims who used these products for decades are now filing lawsuits against the manufacturers. Many of them have won significant talcum baby powder settlements.
How Is Talcum Baby Powder Linked to Cancer?
It may seem unusual that such an innocuous product, one that is used on babies, could be harmful or cause cancer. Exactly how or why, or even to what extent, talcum powder has contributed to or caused cancer is not fully understood.
But research evidence concludes there is a strong possibility talcum powder can be implicated in cases of mesothelioma and ovarian cancer and provides an explanation for how:
The main ingredient in baby powder is talc, a soft, natural mineral that is mined.
Mined talc often contains contaminating minerals, including asbestos, known to cause mesothelioma.[1]
Federal regulations from the 1970s are supposed to ensure any asbestos is removed before talc goes into consumer products, but traces of asbestos have been found in talcum powder.
Contaminating asbestos could be a factor in causing cancer.
There have been cases of plaintiffs going after talcum baby powder manufacturers because of ovarian cancer and others because of mesothelioma.
Evidence from studies backs them up, showing that there is a greater risk of developing cancer with regular, long-term talcum baby powder use.[2]
How Do I Qualify for a Baby Powder Settlement?
A settlement is an agreement between the defendants and plaintiffs in a lawsuit. To get compensation through a settlement, you need a lawyer to help you file a lawsuit.
Many defendants in these cases are willing to negotiate with the victim's lawyers to agree on a settlement amount. If the two sides cannot agree, your lawsuit goes to trial. There you may win a jury award for compensation.
How Long Does it Take to Get a Talcum Powder Settlement?
If you have a case for seeking a settlement, talk to an experienced lawyer. They can give you an estimate of a timeline for securing compensation. They cannot make any guarantees, and it may take months to years to recover damages.
Examples of Talcum Powder Settlements
Some of the cases that victims of mesothelioma or ovarian cancer have won have been for astounding amounts.
$117 Million New Jersey Settlement
One recent case finished in New Jersey. The plaintiff was Stephen Lanzo, and the jury found Johnson & Johnson liable for his mesothelioma. The jury awarded $80 million in punitive damages, $30 million to Lanzo, and $7 million to Lanzo's wife.[3]
Lanzo and his lawyers argued in the case that his use of Johnson's brand Baby Powder and Shower to Shower talcum powder caused him to develop the rare type of cancer, mesothelioma, which is almost always caused by asbestos exposure.[3]
They argued that his use of the products for more than thirty years caused him to inhale the harmful asbestos fibers contained in the baby powder.
An important piece of evidence that Lanzo's lawyers used against the company was internal documentation from the company. These documents from the 1960s indicated executives knew the talc could contain asbestos.[3]
$26 Million Settlement in California
Another recent case also ended in favor of the plaintiff, a California woman named Joanne Anderson. She was diagnosed with mesothelioma after decades of using Johnson & Johnson baby powder products. The jury awarded $26 million, deciding in her favor.[4]
Not all the blame went to Johnson & Johnson. The company is responsible for about two-thirds of the amount, but the rest goes to other companies, including those related to her husband's work with cars and car parts. Several car parts have contained asbestos in the past, and many still do.[4]
$417 Million for Ovarian Cancer
Eva Echeverria of California used baby powder for feminine hygiene for over sixty years and was diagnosed with ovarian cancer in 2007. Echeverria and her lawyers argued that Johnson & Johnson did not warn consumers that talcum powder could contribute to or increase the risk of ovarian cancer.[5]
The jury in the case ordered Johnson & Johnson to pay a huge amount. The total $417 million includes $68 million for compensation to Echeverria and $340 million in punitive damages. Unfortunately, an appeals court overturned the decision in this case, and the company got a new trial.[5]
Johnson & Johnson Sets Aside Money for Settlements
Early in 2021, Johnson & Johnson set aside nearly $4 billion to cover settlements for victims of cancer related to talcum powder. While this initially seemed like good news for victims, the company took another controversial step that may limit settlements.
Johnson & Johnson spun off a company to handle claims but then put that company into bankruptcy. While legal, critics say this move helps the company dodge lawsuits and high settlement amounts. How this will end remains to be seen.[6]
While not all victims win their cases, enough have landed big settlements to show that there is merit to the idea that talcum powder can contribute to or cause cancer. If you believe your cancer, or that of a loved one, is related to baby powder, talk to an experienced products liability lawyer. This expert can help you make the right decisions, make a case, and take steps to try to win a fair settlement.
Get Your FREE Mesothelioma Packet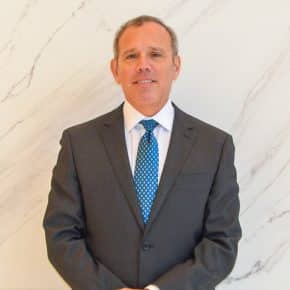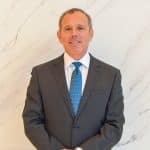 Rod De Llano was born and raised in Laredo, Texas. He graduated from Princeton University with a B.A. in Economics, and earned a law degree from the University of Texas. After working for an international law firm for several years, Rod formed a law firm dedicated to representing persons injured by exposure to asbestos products. For over 20 years, Rod has fought for persons diagnosed with asbestos-related diseases such as mesothelioma, lung cancer, and asbestosis. His clients have recovered over $1 billion over the years.