Pennsylvania Mesothelioma Lawyer
Pennsylvania mesothelioma lawyers are hard at work ensuring that the thousands of people in the state who were made ill because of asbestos exposure get the justice and compensation they deserve. The state has seen more than 14,000 asbestos-related deaths between 1999 and 2013, making it the state with the third highest asbestos death rate. These victims and those who are still fighting mesothelioma, asbestosis, or lung cancer, deserve justice and recognition.
The high number of asbestos deaths in Pennsylvania can be blamed on several factors, but most cases of exposure have occurred in workers on the job. With over 100 years of heavy industry in the state, it is no wonder that asbestos exposure has been so high. But there are also natural deposits of asbestos, mining, construction, shipbuilding, and other sources of asbestos in the state of Pennsylvania still causing harm.
Naturally-Occurring Asbestos and Mines
The eastern part of Pennsylvania has 37 known asbestos deposits, according to the U.S. Geological Survey, a number that comes second only to New Jersey on the east coast. Among these deposits are four former asbestos mines. In addition to asbestos mines, the state has been home to a number of coal mines that were known to have been contaminated with asbestos.
Asbestos mines and other mines with asbestos contamination are very harmful to workers and nearby residents. Many miners were exposed to asbestos over the years, but these sites also contaminated the surrounding areas, getting asbestos waste in the soil, air, and even water. Some of these former mines are now Environmental Protection Agency (EPA) Superfund sites requiring major cleanup.
Asbestos Superfund Sites
Former mines are not the only Superfund sites designated by the EPA in Pennsylvania with asbestos contamination. There are other types of sites as well, including the BoRit Asbestos Site in Ambler, Pennsylvania. This was a site that was used to dispose of asbestos between the early 1900s and the 1960s. During that time, waste from a nearby plant that manufactured asbestos products was disposed here and accumulated to dangerous levels. The pile of waste now covers more than two acres. The site is slated for cleanup, but in the years that it sat vacant, it posed major risks of asbestos exposure for the nearby residents.
Pennsylvania Industry and Asbestos
Pennsylvania has had industrial workplaces since the 1700s and industry has been a major part of the state's economy ever since. All kinds of industrial facilities used asbestos for insulation, for fireproofing, and in the components of the machinery and equipment that workers used. Some facilities even used asbestos in the products they made, putting workers at an even greater risk of getting sick from inhaling the fibers. Industries that have contributed to asbestos exposure in the state include power generation, chemicals, metalworking and refineries, shipbuilding, and construction.
For a long time, steel was a big industry in the state and it contributed to many instances of asbestos exposure in workers. Steel plants involved a lot of heat and fire risks, so asbestos was heavily used to insulate and fireproof and even in heat- and fire-protective gear that workers wore. Although asbestos has been regulated since steel's heyday, some of these facilities still exist and still have asbestos in them.
Sites in Pennsylvania with Known Asbestos
There are many specific examples of buildings, industrial worksites, military facilities, and other locations in the state that have been known to have asbestos and to have exposed workers. Here are just a few examples of these:
Allied Chemical, Philadelphia
Alcoa, Pittsburgh
Hammermill Paper, Erie
Sun Oil, Chester, Marcus, and Hook
LTV Steel, Pittsburgh and Aliquippa
Reading Iron Works, Reading
Sharon Steel Company, Sharon
Standard Oil Company, Philadelphia
Carnegie Natural Gas Company, Pittsburgh
Pennsylvania Railroad Company, Philadelphia and Pittsburgh
Philadelphia Naval Shipyard, Philadelphia
Quaker State Metals, Lancaster
Scott Paper Company, Philadelphia and Chester
Jones and Laughlin Steel Works, Pittsburgh
Asbestos Laws in Pennsylvania
Pennsylvania passed the Pennsylvania Asbestos Occupations Accreditation Act of 1990 to allow the state's Department of Environmental Protection the ability to regulate how asbestos is handled, abated, and disposed from public and larger buildings. Contractors who work with asbestos and abate it must be certified through the state's Department of Labor and Industry. These contractors must notify the state before beginning any asbestos project. Residential homes are exempt from the rules, but homeowners are strongly encouraged to work with certified asbestos professionals.
Care for Mesothelioma Victims
Mesothelioma is difficult to diagnose and treat, and lung cancer caused by asbestos is also nearly impossible to cure. If you have been diagnosed with either of these asbestos-related cancers, you need the best, cutting-edge care. You can find that care at facilities that have been designated comprehensive cancer centers by the National Cancer Institute:
Abramson Cancer Center, University of Pennsylvania, Philadelphia
Sidney Kimmel Cancer Center, Thomas Jefferson University, Philadelphia
Fox Chase Cancer Center, Philadelphia
University of Pittsburgh Cancer Institute, Pittsburgh
The Wistar Institute Cancer Center, Philadelphia
Statute of Limitations
If you have been exposed to asbestos, you have to act quickly to take legal action. Like many other states, Pennsylvania limits the time you have to file a lawsuit against those who were negligent in your asbestos exposure. You have just two years from the time of a diagnosis of mesothelioma or other asbestos-related illness to file that lawsuit. If you lost a loved one to one of these diseases, you also have just two years from the time of death to take legal action against those responsible.
Working with a Pennsylvania Mesothelioma Lawyer
To combat the statute of limitations and the time crunch it puts on victims, the best thing you can do is hire a Pennsylvania mesothelioma lawyer or legal team. These professionals know the federal and state laws and understand how the justice system works. They can do all the hard work for you while you focus on healing and getting well. They can also ensure that you avoid common mistakes and don't miss out on opportunities for settlements or asbestos trust funds. Find and work with a lawyer who has a proven track record of helping people like you get the justice they deserve.
Page Written by Rod De Llano, Esquire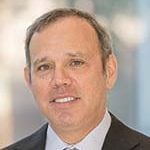 Page edited by Dave Foster
Get Help from the Top Mesothelioma Law Firms
Free Consultation
Brochures from Top Law Firms
Testimonials
FREE Case Value Calculator
For over 20 years we've provided the best FREE resources to mesothelioma patients and loved ones. Our resources include information on the leading treatment options and best doctors in your area; lessons learned from survivors; claims and benefits specifically for Veterans; and how to access your share of billions of dollars in trust fund money.
Get Your FREE Resources Sent Overnight
New treatment options
Veterans benefits & claims
$30 Billion asbestos trust fund information