Pennsylvania Mesothelioma Lawyer
This article has been fact checked by an experienced mesothelioma attorney. Sources of information are listed at the bottom of the article.
We make every attempt to keep our information accurate and up-to-date.
Please Contact Us with any questions or comments.
Between 1999 and 2017, more than 17,000 people died from asbestos-related conditions in the state.[1] Pennsylvania mesothelioma lawyers help these victims, and those still fighting mesothelioma, asbestosis, or lung cancer, seek justice from negligent parties.
The Halpern Law Firm – Leading Pennsylvania Mesothelioma Law Firm
People in Pennsylvania who have been diagnosed with mesothelioma need strong and aggressive legal representation, and they can find it with The Halpern Law Firm.
Led by attorney Dave Halpern, Halpern has been fighting for victims of asbestos exposure for over 30 years. Halpern has represented hundreds of mesothelioma victims and won many multi-million dollar settlements and verdicts.
Get Help from the Top Mesothelioma Law Firms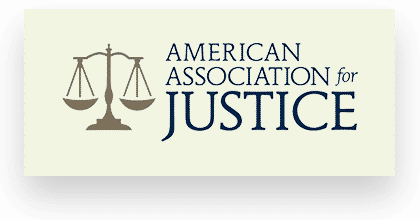 Free Consultation
Brochures from Top Law Firms
Testimonials
Dedication to Asbestos Victims
The firm has dedicated itself to Pennsylvania asbestos victims, including automotive workers, construction workers, firefighters, members of the military, miners, and factory workers, as well as the family members who those laborers unwittingly exposed to asbestos by returning home from work with it on their clothing, hair, and skin.
Through skillful representation in court and settlements, the firm has countered the emotional and financial devastation of a mesothelioma diagnosis, successfully bringing significant compensation and justice to those who have been affected.
Pennsylvania Office Location
Philadelphia Mesothelioma Law Office
40 East Montgomery Ave., Suite 35
Ardmore, Pennsylvania
Phone: 800-505-6000
Meet Featured Attorney Dave Halpern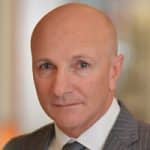 Since graduating from Temple University in 1984 and Widener University School of Law over 30 years ago, Dave Halpern has been focusing his efforts toward working on behalf of those affected by exposure to asbestos.
Early in his legal career, Dave clerked for Judge Michael R. Stiles. Then in 1988, he began his tenure at Brookman, Rosenberg, Brown and Sandler.
His legal achievements include a verdict on behalf of two men who were both diagnosed with mesothelioma, winning a combined $18 million verdict on their behalf. Notably, he honored the memory of his late father by establishing the Parkinson Golf classic in 2000.
Bar Admissions: Pennsylvania and New Jersey
More Information about Asbestos and Mesothelioma in Pennsylvania
According to the United States Geological Survey, eastern Pennsylvania has thirty-seven known asbestos deposits.[2] This number comes second only to New Jersey on the East Coast.
Among these deposits are four former asbestos mines. In addition to asbestos mines, the state is also home to a number of coal mines known to have been contaminated with asbestos.
Asbestos mines and mines contaminated with asbestos are harmful to workers and nearby residents. Over the years, many miners were exposed to asbestos. In addition, these mines also polluted surrounding areas, allowing asbestos waste into area soil, air, and water.
Some of these former mines are now Environmental Protection Agency (EPA) Superfund sites requiring major cleanup.
Asbestos Superfund Sites
Former mines are not Pennsylvania's only Superfund sites with asbestos contamination. Another Superfund site is the BoRit Asbestos Site in Ambler, Pennsylvania.[3]
This site served as a disposal location for asbestos between the early 1900s and the 1960s. During that time, waste from a nearby manufacturing plant was dumped here and accumulated to dangerous levels.
The waste pile now covers more than two acres. Although the site is currently slated for cleanup, it posed major risks for nearby residents in the years it sat vacantly.
Pennsylvania Industry and Asbestos
Pennsylvania has had industrial workplaces since the 1700s. Many industrial facilities used asbestos for insulation and fireproofing and in the components of the equipment workers used.
Some facilities even used asbestos in the products they made, putting workers at an even greater risk of getting sick. Industries that contributed to asbestos exposure include power generation, chemicals, metalworking and refineries, shipbuilding, and construction.
For many years, steel was an important industry in the state of Pennsylvania. Steel plants involved a lot of heat and fire risks. Because of these conditions, steel plants commonly used asbestos to insulate and fireproof the facilities.
Asbestos was even used in the protective gear that workers wore. Although many years have passed since steel's heyday, some of these facilities still have asbestos.
Sites in Pennsylvania with Known Asbestos
There are many specific buildings, worksites, military facilities, and other locations in Pennsylvania known to have asbestos and exposed workers. Here are just a few examples:
Allied Chemical, Philadelphia
Alcoa, Pittsburgh
Hammermill Paper, Erie
Sun Oil, Chester, Marcus, and Hook
LTV Steel, Pittsburgh, and Aliquippa
Reading Iron Works, Reading
Sharon Steel Company, Sharon
Standard Oil Company, Philadelphia
Carnegie Natural Gas Company, Pittsburgh
Pennsylvania Railroad Company, Philadelphia and Pittsburgh
Philadelphia Naval Shipyard, Philadelphia
Quaker State Metals, Lancaster
Scott Paper Company, Philadelphia and Chester
Jones and Laughlin Steel Works, Pittsburgh
Asbestos Laws in Pennsylvania
In 1990, Pennsylvania passed the Pennsylvania Asbestos Occupations Accreditation Act. This law allows the state's Department of Environmental Protection to regulate how asbestos is handled, abated, and disposed of from public buildings.
Contractors who work with asbestos must be certified through the state's Department of Labor and Industry. These contractors must notify the state before beginning any asbestos project. Although residential homes are exempt, homeowners are strongly encouraged to work with certified asbestos professionals.[4]
Care for Mesothelioma Victims
Mesothelioma is difficult to diagnose and treat, and lung cancer caused by asbestos is nearly impossible to cure. If you have been diagnosed with either of these asbestos-related cancers, you need the best, cutting-edge care.
You can find that care at facilities the National Cancer Institute has designated comprehensive cancer centers. Centers in the state are:[5]
Abramson Cancer Center, University of Pennsylvania, Philadelphia
Sidney Kimmel Cancer Center, Thomas Jefferson University, Philadelphia
Fox Chase Cancer Center, Philadelphia
University of Pittsburgh Cancer Institute, Pittsburgh
The Wistar Institute Cancer Center, Philadelphia
Statute of Limitations
If you have experienced asbestos exposure, you must take legal action quickly. Like many other states, Pennsylvania limits the time to file lawsuits against those negligent in your asbestos exposure.
You have just two years from the time of diagnosis to file that lawsuit. If you lost a loved one to any of these diseases, you also have just two years from the time of death to take legal action against those responsible.
Working with a Pennsylvania Mesothelioma Lawyer
To combat the time crunch imposed by the statute of limitations, you should hire a Pennsylvania mesothelioma lawyer or legal team. These professionals understand federal and state laws and how the justice system works. They can do the hard work while you focus on healing.
The qualified legal team at The Halpern Law Firm will help you avoid common mistakes and make sure you don't miss out on opportunities for substantial settlement and trust fund money.
Get Your FREE Mesothelioma Packet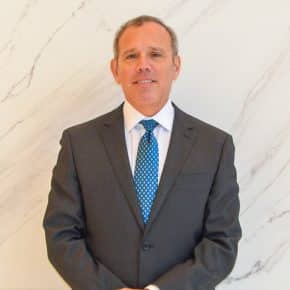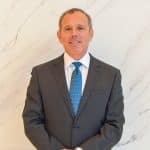 Rod De Llano was born and raised in Laredo, Texas. He graduated from Princeton University with a B.A. in Economics, and earned a law degree from the University of Texas. After working for an international law firm for several years, Rod formed a law firm dedicated to representing persons injured by exposure to asbestos products. For over 20 years, Rod has fought for persons diagnosed with asbestos-related diseases such as mesothelioma, lung cancer, and asbestosis. His clients have recovered over $1 billion over the years.