USS Biloxi (CL-80) and Asbestos
This page has been fact checked by an experienced mesothelioma Patient Advocate. Sources of information are listed at the bottom of the article.
We make every attempt to keep our information accurate and up-to-date.
Please Contact Us with any questions or comments.
The first U.S. Navy ship to be named for the city in Mississippi, the USS Biloxi (CL-80), was a light cruiser constructed with asbestos in hundreds of components. The Biloxi served in the Pacific during World War II. The sailors serving on the Biloxi and in the U.S. Navy risked exposure to this harmful asbestos and later illnesses.
About the USS Biloxi and Asbestos
Like other ships built between the 1930s and 1970s, the USS Biloxi contained asbestos in many materials and components.
The USS Biloxi was a light cruiser, designated CL-80, a member of the Cleveland Class of cruisers used in and after World War II.[1] The Cleveland ships were the most numerous cruiser class and were built to improve on the Brooklyn class of ships.
The Biloxi and other Cleveland cruisers were designed to go farther than previous cruisers, have anti-aircraft weapons, and use torpedoes. The Cleveland ships also had radar.
The Biloxi was laid down in 1941 and was built by the Newport News Shipbuilding and Dry Dock Company. Under the command of Captain Daniel M. McGurl, she was commissioned on August 31, 1943, in the Norfolk Navy Yard in Virginia.[1]
She was 610 feet long, displaced 14,358 tons at capacity, and carried 1,255 men. She was decommissioned on August 29, 1946, but was put in reserve until 1961, when she was officially struck from the Naval Register. She was then sold for scrap in 1962.
USS Biloxi World War II Deployments
Shakedown training for the Biloxi took place in the Chesapeake Bay, during which a man fell overboard but was rescued. Training continued in the Caribbean, but the ship suffered damage when one of her floatplanes crashed while attempting to land.
Following training, the Biloxi returned to the Norfolk Navy Yard for final repairs before heading to the Panama Canal and the Pacific Ocean and serving in numerous capacities in World War II:
The Biloxi joined the Fifth Fleet in January of 1944. Her first action in the war was as part of Operation Flintlock, in which the fleet attacked Japan in the Marshall Islands. The Biloxi participated by providing shore bombardment on several atolls.
In June of 1944, the Biloxi participated in the Battle of the Philippine Sea. She helped to bring down some of the 300 or more Japanese aircraft in the incident known as the Great Marianas Turkey Shoot. She then helped to recover American pilots who were unable to land successfully in the dark on the night of June 21.
The Biloxi continued to provide anti-aircraft fire and shore bombardment throughout 1944, hitting various targets, including oil storage, airfields, and vehicle depots. She also provided cover for aircraft carriers to support aircraft missions.
She recovered many men who went down in their planes. The Biloxi weathered a typhoon at the end of the year, and while the fleet suffered extensive damage, the Biloxi only lost one aircraft.
In early 1945 the Biloxi sailed for Iwo Jima to participate in operations there. She provided gunfire to support the troops headed ashore. One of the ship's guns fired into another during these operations, causing some injuries and destroying one of the gun mounts.
The Biloxi carried on and steamed to Tokyo to help attack airfields and aircraft factories there with the damage. Bad weather forced the group to retreat, and the Biloxi could undergo repairs to the gun mount.
The Biloxi headed back to the U.S. for repairs in the spring of 1945 and was not with the fleet as Japan surrendered. She returned after the war and helped evacuate American prisoners of war and some members of allied forces.
What Happened to the USS Biloxi?
In November, she steamed back to Pearl Harbor and then San Francisco and was deactivated and put in reserve at Port Angeles in Washington. She was decommissioned in 1946, struck in 1961, and scrapped the following year.
Where Was Asbestos Used on the USS Biloxi?
Asbestos use in ships was common for many decades, and U.S. Navy ships like the Biloxi were no exception. The Biloxi contained asbestos in 300-plus components and parts from the smallest gaskets to the insulation surrounding the pipes that ran throughout the ship.
Asbestos was used especially in ships built for World War II because the government and military stockpiled it in the 1930s in anticipation of the war. Asbestos was inexpensive and was known for being a lightweight insulation and fireproofing material.
Asbestos was used in several areas of the Biloxi and other Navy ships:
Pipe insulation
Boilers
Turbines
Engine rooms
Pumps
Valves
Gaskets
Packing
Firefighting gear
Gunner Gear
Adhesives
Ropes
Deck matting
Asbestos was most prevalent in high-heat areas, like boilers and engines. It was used as insulation throughout the ship, even in crew sleeping quarters and mess areas.
Who Was at Risk of Asbestos Exposure on the USS Biloxi?
Asbestos exposure can occur any time fibers of the mineral can break loose and mingle with dust in the air and on surfaces. Materials containing asbestos can release fibers when disturbed, such as during accidents or just regular maintenance and repairs.
They can also wear down over time. On ships like the Biloxi, any of these were possible and could easily have caused exposure in anyone on board.
Ships generally had poor ventilation, which increased the risk of asbestos exposure, especially for men working in the engine and boiler rooms. These spaces had poor ventilation and were filled with asbestos.
Jobs on the USS Biloxi with the greatest risk for asbestos exposure include:
Boiler technician
Machinst's mate
Engineman
Gas turbine technician
Electrician's mate
Anyone who worked on repairs, especially involving insulation, was at high risk of exposure to damaged asbestos materials. This includes people who worked in shipyards building or repairing Navy ships.
One recorded claim to the Veterans Administration described a veteran's time on the Biloxi, which included working in the boiler room. He later developed asbestosis and died from lung cancer.[2]
How Can Navy Veterans Get Benefits and Compensation?
If you served or worked on the Biloxi or other ships in the U.S. Navy, you could have been put at risk of later developing asbestosis, lung cancer, or mesothelioma. You can make a claim with the VA to get compensation. If you lost a spouse to one of these illnesses after serving, you can also make a claim.
Living veterans with mesothelioma or other asbestos diagnoses can also receive free medical care at VA hospitals. The facilities in Boston and Los Angeles have specialists in mesothelioma.
Veterans can also take legal action against companies that supplied asbestos to Navy ships. An asbestos law firm has the experience and expertise to help veterans track down sources of exposure. They help veterans file lawsuits to seek settlements or make claims with asbestos trust funds.
If you or a loved one was diagnosed with mesothelioma after serving in the Navy, act before the statute of limitations runs out. A mesothelioma lawyer is an excellent advocate for veterans with asbestos illnesses.
Get Your FREE Mesothelioma Packet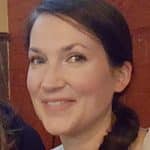 Mary Ellen Ellis has been the head writer for Mesothelioma.net since 2016. With hundreds of mesothelioma and asbestos articles to her credit, she is one of the most experienced writers on these topics. Her degrees and background in science and education help her explain complicated medical topics for a wider audience. Mary Ellen takes pride in providing her readers with the critical information they need following a diagnosis of an asbestos-related illness.
Get Your FREE Mesothelioma Packet
Page Edited by Patient Advocate Dave Foster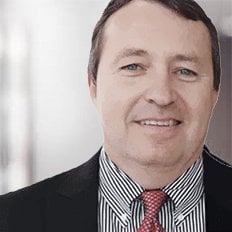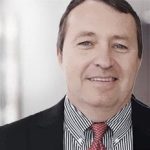 Dave has been a mesothelioma Patient Advocate for over 10 years. He consistently attends all major national and international mesothelioma meetings. In doing so, he is able to stay on top of the latest treatments, clinical trials, and research results. He also personally meets with mesothelioma patients and their families and connects them with the best medical specialists and legal representatives available.