This page has been fact checked by an experienced mesothelioma Patient Advocate. Sources of information are listed at the bottom of the article.
We make every attempt to keep our information accurate and up-to-date.
Please Contact Us with any questions or comments.
The USS Astoria (CL-90), a light cruiser, served during World War II. Many components on the ship included asbestos, which caused harmful exposure in service members. As a result, U.S. Navy veterans have some of the highest rates of mesothelioma in the country.
About the USS Astoria (CL-90)
The light cruiser USS Astoria was named after the previous USS Astoria, CA-34, a heavy cruiser lost in 1942 during the Battle of Savo Island.[1] The Astoria belonged to the Cleveland class of Navy cruisers.
The Cleveland class included twenty-seven completed light cruisers — the largest class of light cruisers — that were designed to be faster, go farther, and have better anti-aircraft weapons than previous classes.
The Astoria was laid down September 6, 1941, at the William Cramp & Sons Shipbuilding Company in Philadelphia and launched in 1943.[2] She was commissioned May 17, 1944, under Captain George Carroll Dyer at the Philadelphia Naval Shipyard.
The cruiser was 610 feet long, displaced 14,358 tons at capacity, and could travel 11,000 nautical miles with a complement of 1,255 officers and enlisted men. She was powered by steam boilers and propelled by geared turbines, some of the onboard equipment that saw the heaviest use of asbestos.
Service in World War II
The USS Astoria was built for World War II, and it was in this war, she earned her battle stars. After shakedown training in Bermuda and subsequent upgrades, the Astoria traveled through the Panama Canal, San Diego, and Pearl Harbor in Hawaii before deploying to the Pacific Theater of the war, joining the Fast Carrier Task Force.
Her first action began as she cruised out on December 11, 1944, to serve as part of an anti-aircraft screen for the fleet's aircraft carriers.
Following this action, the Astoria weathered a typhoon that sank other ships. She survived undamaged and helped with search and rescue for several days after the storm.
Early in 1945, the Astoria participated in offensive actions from the South China Sea against Japanese installations in China.
The Astoria then contributed to the air raids on Tokyo and the landing at Iwo Jima. She fired at the shore to support the landing ground troops. Next, she moved back to Tokyo to support the ongoing bombardments. She provided anti-aircraft support, taking down or helping to take down multiple enemy planes.
After a quick break in the Philippines in June, the Astoria was back in action for her final active combat support, once again screening aircraft carriers.[2]
Post-War Service
The Astoria did not serve long after the war, but she did spend several months patrolling the waters around Japan before returning to Pearl Harbor for training.
From there, she went back to San Pedro, California, and spent several months at various points along the coast. In 1946 the Astoria sailed to Guam and the Marianas.
In the later 1940s, she spent a lot of time patrolling in the Pacific, near Korea, China, and Japan. On July 1, 1949, she berthed in San Francisco before moving to San Diego, where she remained in reserve until 1969. She was then decommissioned and sent to for scrapping.[2]
Asbestos Used on the USS Astoria
The U.S. Navy chose asbestos for its ships because the natural mineral has a lot of desirable properties. No one knew for a long time that the mineral could cause some people to develop serious illnesses. It was difficult to make the connection because asbestos exposure typically leads to symptoms of an illness like mesothelioma only decades later.
The valuable properties of asbestos, such as its ability to fireproof and insulate, were desirable for shipbuilding of all types, including cruisers like the Astoria.
Nearly all ships in the Navy from this era were constructed with asbestos, and the engines, turbines, boilers, and pipes were among the parts of the vessels most heavily insulated with this material.
This equipment, as well as the pipes running throughout the ship, needed to be insulated to prevent heat from escaping or from causing serious burns or even fires.
Asbestos was also used in many other parts of the Astoria and other ships: adhesives, gaskets, seals, valves, fireproof and firefighting gear, gunner's gloves, flooring materials, including hundreds of components and pieces of equipment.
Asbestos Exposure
Being around asbestos is risky because if the fibers of the material come loose, anyone in the vicinity can inhale them. Once inside the body, the fibers cause damage that, in some people, will ultimately lead to diseases like asbestosis and mesothelioma.
Because materials like insulation on a ship could easily become damaged, releasing fibers, or simply wear down over time, everyone on board was at risk of exposure.
Some men were at a greater risk than others. Those working on maintenance and repair projects were more likely to damage and disrupt asbestos fibers. For example, the men who repaired pipes had to break through the asbestos insulation to do their work.
Workers in the boiler rooms and with the turbines were also at an increased risk. Documented claims to the Veterans Administration include a veteran who served on the USS Astoria and later received a diagnosis of asbestosis. He testified in his claim to working with and near asbestos-covered pipes.
The veterans who served on the USS Astoria and those on other Navy ships served their country and made great sacrifices. Unfortunately, that brave service and sacrifice led to serious illness in some of these veterans. Navy veterans are more likely than other people to develop mesothelioma and other asbestos illnesses.
If you have an asbestos disease and have served in the Navy, you can file a claim with the Veterans Administration, and an experienced veterans' advocate can help you through the process.
Get Your FREE Mesothelioma Packet
Page Edited by Patient Advocate Dave Foster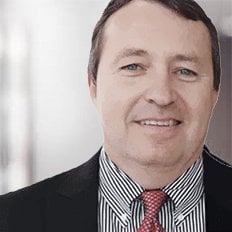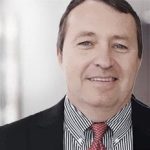 Dave has been a mesothelioma Patient Advocate for over 10 years. He consistently attends all major national and international mesothelioma meetings. In doing so, he is able to stay on top of the latest treatments, clinical trials, and research results. He also personally meets with mesothelioma patients and their families and connects them with the best medical specialists and legal representatives available.