This page has been fact checked by an experienced mesothelioma Patient Advocate. Sources of information are listed at the bottom of the article.
We make every attempt to keep our information accurate and up-to-date.
Please Contact Us with any questions or comments.
The USS Galveston (CL-93) was a member of the largest class of light cruisers ever built by the U.S. Navy, the Cleveland class. Like other ships in the U.S. Navy built between the 1930s and the 1970s, the Galveston used asbestos in hundreds of parts and materials. This heavy use led many Navy veterans to develop mesothelioma, asbestosis, lung cancer, and other respiratory illnesses.
About the USS Galveston
The USS Galveston began her life in the U.S. Navy as a light cruiser, CL-93. She was laid down in 1944 at the William Cramp & Sons Shipbuilding Company in Philadelphia.
She launched in 1945, but then the final stages of construction were put on hold, and she was reassigned to the Atlantic Reserve Fleet. She received a reclassification of CLG-3 in 1956 and became a guided-missile cruiser.
She was fully commissioned on May 28, 1958, in Philadelphia, under the command of Captain J.B. Colwell.[1] The Galveston was the second Navy ship to be named for the city in Texas.
The Galveston was initially part of the Cleveland class of light cruisers, a large group of ships built on the previous cruiser class with a greater range, better anti-aircraft weapons, and torpedoes.
Reclassified in 1956, she became the first member of the small Galveston class of guided missile light cruisers. She was 610 feet in length and displaced 14,358 tons at her maximum load. She was powered by four steam boilers and propelled by four geared turbines.
Service History
The USS Galveston had an unusual history in being kept in a sort of limbo for ten years between initial construction and commissioning. She was transformed with upgrades and fixes into a guided missile light cruiser in 1956, and this finally set her off on her service journey in the U.S. Navy, which lasted just twelve years.
She spent her first few years testing the Talos missile, a 3,000 pound guided missile. The Galveston became the first vessel to launch this missile at sea.
By 1962, after testing and refitting, the Galveston was ready to join the Pacific Fleet. Her first deployment was in the Pacific between 1963 and 1964 as a member of the Seventh Fleet. During this first deployment, she served in the waters off Japan and Taiwan.
In the mid-1960s, she was deployed to the Pacific for various operations, including the Vietnam War. During that conflict, she performed search and rescue operations, provided gunfire support, and provided air defense.
After serving in Vietnam, the USS Galveston was assigned to the Sixth Fleet in the Mediterranean. There she assisted and provided support during conflicts between Israel and other Middle Eastern countries.
After service in the Atlantic Fleet, she rejoined the Pacific Fleet and participated in a final tour of duty there, providing more gunfire support in Vietnam. She relieved the battleship USS New Jersey for a short period, firing off thousands of rounds supporting the war effort.
The Galveston's last deployment was to the Mediterranean in 1969. Following that final deployment, she returned to San Diego for deactivation. The Galveston was decommissioned in May 1970 and was stricken from the Naval Vessel Register in 1973. In 1975 she was sold for scrap for just over $800,000.
Asbestos Use on the USS Galveston
When construction began on the USS Galveston in the 1940s, ships in the Navy contained significant amounts of asbestos. Hundreds of different components and materials that went into Navy vessels had this mineral.
It was chosen for several reasons: asbestos was inexpensive and abundant from mines at the time, it excelled at insulating against heat, it could also protect well against fire, and finally, it was lightweight.
The cruisers like the Galveston needed insulation and fireproofing, but they also needed to be as light as possible to maximize speed and range while minimizing fuel needs.
Areas of the ship that had some of the heaviest use of asbestos were where the large, heat-generating equipment was housed. The boiler rooms and areas near the turbines contained the most asbestos. This machinery generated a lot of heat and could cause deadly fires, so they and the rooms they were in were heavily insulated with asbestos.
Pipes that carried steam throughout the ship also had to be insulated to prevent heat loss and burns. In addition to these heavy uses of asbestos, the mineral was used in many other lesser components, like flooring, fireproof clothing, protective gloves worn by gunners, electrical components deck matting, ropes, gaskets, and many others parts.
Asbestos Exposure in Navy Veterans
While the USS Galveston contained asbestos, most of the ships of its era were made with asbestos. This means that every veteran who served aboard these ships risked exposure to the harmful mineral that, decades later, can cause mesothelioma and other illnesses.
Anyone on board could have been exposed by inhaling the tiny fibers that sometimes come loose from asbestos. This happens as materials degrade over time, but also when materials are damaged or removed and altered during maintenance and repairs.
Sailors stationed in the boiler or engine rooms were in areas of the ship with poor ventilation. Even in other parts of the ship, including the mess hall and sleeping quarters, ventilation was not great, and asbestos fibers could have accumulated in the air.
Anyone who had to repair or maintain any of the materials on the Galveston that contained asbestos was at particular risk of being exposed.
Men who served on the Galveston have made claims with the Veterans Administration to get compensation for later asbestos-related illnesses. One came from a veteran who developed asbestosis after service that included time on the USS Galveston.
He testified that he worked as a firefighter and was exposed to asbestos through the gear he used on board. This and other claims illustrate that veterans were put at risk and paid the price decades later because of exposure during service.
If you served on the Galveston or another U.S. Navy ship, you could have been exposed to asbestos. It is important to be screened for related illnesses and to get treatment early. It is also important to make claims with the Veterans Administration to get the compensation you deserve and the healthcare you need. Let an experienced advocate work with you to make that claim.
Get Your FREE Mesothelioma Packet
Page Edited by Patient Advocate Dave Foster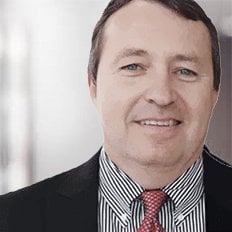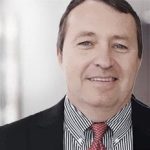 Dave has been a mesothelioma Patient Advocate for over 10 years. He consistently attends all major national and international mesothelioma meetings. In doing so, he is able to stay on top of the latest treatments, clinical trials, and research results. He also personally meets with mesothelioma patients and their families and connects them with the best medical specialists and legal representatives available.