This page has been fact checked by an experienced mesothelioma Patient Advocate. Sources of information are listed at the bottom of the article.
We make every attempt to keep our information accurate and up-to-date.
Please Contact Us with any questions or comments.
The battleship USS New Jersey (BB-62) served for several decades in the Navy, beginning in World War II and today is a naval museum. The ship's construction included over 300 components and materials with asbestos. This caused exposure and subsequent illness in many veterans, who were later diagnosed with asbestosis or mesothelioma.
About the USS New Jersey
The USS New Jersey was an Iowa class U.S. Navy battleship, designated BB-62 and nicknamed the "Big J" and "Black Dragon." She was the second ship to be named for New Jersey and one of just four that were completed as part of the Iowa class.
These four ships improved upon the previous classes of battleships by increasing speed and upgrading weaponry. The Iowa ships were built to escort Essex-class aircraft carriers.
The New Jersey was ordered in 1939, laid down at the Philadelphia Naval Yard in 1942, and commissioned on May 23, 1943. She was later decommissioned and recommissioned in 1948 and 1950, 1957 and 1968, and 1969 and 1982.
She was decommissioned for the last time in 1991 and was struck from the register in 1999. She is now a museum in Camden, New Jersey.[1]
She was 887 feet long, displaced 58,000 tons when loaded, and carried 1,921 men, including officers. She was powered by eight boilers and propelled by General Electric steam turbines.
The New Jersey is the most decorated U.S. Navy battleship in history.[1] She earned nineteen battle stars and campaign stars for service in World War II, the Korean War, the Vietnam War, the Lebanese Civil War, and the Persian Gulf.
Active Service and Deployment
The USS New Jersey had a very active deployment history, serving in several wars and combat operations. These began with her service in World War II during 1944 and 1945.
She served in numerous offensive operations, including the Battle of the Philippine Sea and the Marianas Turkey Shoot, helping deliver devastating losses to the Japanese forces. She also survived, with very little damage, the disastrous Typhoon Cobra that caused other ships to sink and cost nearly 800 lives.[1]
After World War II, New Jersey acted in Operation Magic Carpet to bring troops home and was then decommissioned in 1948. She was recommissioned in 1950 to serve in the Korean War. During the war, she assisted in attacks and supported South Korean and United Nations troops.
The New Jersey took a hit from shore during a Korean deployment, resulting in her only casualty. One man died, and two suffered injuries. After the war and a few missions in the Mediterranean, the New Jersey was again decommissioned in 1957.
After being recommissioned, the New Jersey became one of the few battleships to serve in the Vietnam War and the only one to fire during that conflict.[1]
She was recalled and reactivated for this purpose because the U.S. was experiencing heavy aircraft losses. The New Jersey was in the best shape among the decommissioned battleships and was chosen for reactivation.
Following the Vietnam War, the New Jersey was deactivated again but was reactivated in 1982 as part of President Reagan's push to expand the Navy. In 1983 she was sent to the Middle East to support efforts to bring peace during the Lebanese Civil War.
Her final deployment was to the Persian Gulf, where she remained through 1989. She was officially decommissioned in 1991 at Naval Station Long Beach.[2]
Use of Asbestos on the USS New Jersey
Ships built for World War II, and many built later, were constructed with asbestos to provide fireproofing and insulation. Cheap and easy to stockpile in preparation for war, it was a useful material in shipbuilding.
Asbestos was used heavily on the New Jersey in the boiler and engine rooms and the pipes that ran all over the ship. It helped contain heat and protect the crew from the spread of fire.
These were not the only uses of asbestos on the New Jersey. It was also in flooring materials and the walls, in all types of insulation, in ropes and deck matting, gaskets, seals, valves, and in fire- and heat-protective equipment, like the gear the gunners wore as protection against the heat of firing weapons. Asbestos was also used in the shipyards where the New Jersey was built and repaired.
Asbestos Exposure in USS New Jersey Veterans
Asbestos exposure is harmful because the fibers of the material can come loose and be inhaled or ingested. Those fibers cause damage in the body and cause some people to develop severe illnesses years later, like mesothelioma.
The men who served on the New Jersey were at risk of exposure, especially those who worked most closely with the boilers and turbines and asbestos-insulated pipes. Those who wore asbestos protective gear, like gunners and firefighters, were also at elevated risk.
In one example, a veteran who suffered asbestos exposure from serving on the USS New Jersey made a claim with the Veterans Administration for his asbestosis. The lung condition, he believed, was brought about by inhaling asbestos fibers while on active duty on the New Jersey. He reported having inhaled dust while doing repair work for hours at a time.[3]
Any veteran who served on the New Jersey or any other Navy ship and later developed an asbestos-related condition has the right to seek compensation from the Veterans Administration. If you are suffering because of your service in the Navy, you can contact one of our advocates to help you make that claim and get the care you need.
Get Your FREE Mesothelioma Packet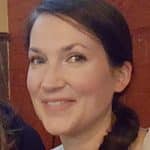 Mary Ellen Ellis has been the head writer for Mesothelioma.net since 2016. With hundreds of mesothelioma and asbestos articles to her credit, she is one of the most experienced writers on these topics. Her degrees and background in science and education help her explain complicated medical topics for a wider audience. Mary Ellen takes pride in providing her readers with the critical information they need following a diagnosis of an asbestos-related illness.
Get Your FREE Mesothelioma Packet
Page Edited by Patient Advocate Dave Foster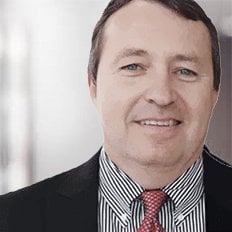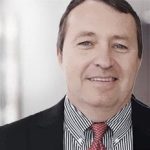 Dave has been a mesothelioma Patient Advocate for over 10 years. He consistently attends all major national and international mesothelioma meetings. In doing so, he is able to stay on top of the latest treatments, clinical trials, and research results. He also personally meets with mesothelioma patients and their families and connects them with the best medical specialists and legal representatives available.