This page has been fact checked by an experienced mesothelioma Patient Advocate. Sources of information are listed at the bottom of the article.
We make every attempt to keep our information accurate and up-to-date.
Please Contact Us with any questions or comments.
General Electric (GE) is an enormous conglomerate corporation born from the inventions of Thomas Edison and with operations in a wide range of industries.[1] Many of these have included asbestos, and the company has faced thousands of lawsuits over exposure.[2]
About the General Electric Company
General Electric is a huge company with a long industrial history. GE makes a wide variety of products including aircraft engines and power plant equipment. It conducts extensive research in the energy sector and more recently has moved into finance and healthcare.
A conglomerate, GE has many operational divisions. These divisions include Additive, Aviation, Capital, Digital, Energy Connections, Healthcare, Lighting, Oil and Gas, Power, Renewable Energy, and Transportation. The company's cutting-edge research and innovations include mobile power plants, clean wind energy, and turbines.[3]
Company History
GE is a classic American company with a rich history. It all began with the famous inventor Thomas Edison. Edison's study of electricity led to the birth of multiple electricity companies in the late 1880s.
Edison created companies that manufactured dynamos and motors, electric light bulbs, and other technologies. The Edison General Electric Company was incorporated in 1889. In 1892, the company became the General Electric Company after a merger with the Thomas-Houston Electric Company.[1]
In 1896, GE was one of the first companies listed on the Dow Jones Industrial Average. GE, no longer on the index, was the only original company to be listed in the 21st century.[4] Financial backing by J.P. Morgan and the Vanderbilt family helped make GE and Edison's inventions so successful.
GE acquired many smaller companies, expanding its line of products and services. By 1980, GE was a $25 billion company, one of the world's largest. It acquired and sold companies as varied as RCA, NBC, CGR Medical Supplies, and Employers Reinsurance. Diversity in its products and services helped make GE successful and profitable.
Asbestos Use in Products
Because GE was involved in so many industries, it is not surprising that it manufactured products with asbestos. Asbestos is strong, lightweight, and flexible. It also resists heat, fire, electricity, and chemical corrosion; therefore, this mineral was once commonly used in many industrial products and processes, including some that involved GE.[5]
GE manufactured steam turbines with asbestos, as well as a variety of electronic devices, power generating equipment, cables, and plastic molding compounds.
The company also produced products under the brand names Deltabeston and Wil-Son Patent-Flex. Many components in factories under the GE umbrella also contained asbestos, particularly furnaces and insulation.
Who Was Exposed to GE Asbestos Products?
Because of heavy asbestos use, many workers, both those employed by GE and those who worked with GE products, were exposed to asbestos and put at risk of developing mesothelioma, lung cancer, or asbestosis.
Workers in GE facilities may have been exposed by handling asbestos that went into products or from asbestos in the facility. The mineral's small fibers can easily come loose and contaminate the air and settle on nearby surfaces.
Other industry workers who used GE products were also put at risk of exposure and subsequent illness. These include workers in power plants, shipyards, construction, and demolition. Electricians and maintenance workers may also have been exposed to asbestos if they worked with or around GE asbestos products.
Families of former GE workers have also suffered asbestos exposure. CBC News and the Toronto Star uncovered evidence that GE sold scrap asbestos materials to workers at a Peterborough, Ontario plant from the 1940s through the 1970s.[6]
Those workers took the materials to use in their homes, not knowing the risks. GE denies it sold the asbestos scraps but has also been quietly abating homes for residents in the area.[6]
Lawsuits
Many workers in those risky environments later became sick. Many filed asbestos lawsuits against GE, seeking compensation for medical bills, pain and suffering, and shortened lives. GE's size and profits have helped it survive these expensive lawsuits and avoid bankruptcy.
In one lawsuit, Arthur Montgomery, a former Port Everglades Power Plant worker, sued GE over asbestos exposure. Montgomery worked with GE turbines and claimed he was exposed to asbestos as a result.
He carried tiny asbestos fibers home on his clothes, unknowingly exposing his wife. Montgomery's wife died from mesothelioma shortly after he filed the suit. Asbestos exposure and damage go beyond those who worked directly with asbestos.[7]
Shipyard workers and sailors, including U.S. Navy personnel, were among those most at risk of asbestos exposure. In 2007, a former sailor claimed the company failed to warn him that the GE products they used contained asbestos and sued the company. This sailor died of mesothelioma; however, GE never admitted fault in his illness and death.
GE is a massive company that has changed the lives of millions of people. Some, unfortunately, are the thousands who were exposed to asbestos through the company's factories and products. GE continues to face lawsuits because of the harm that exposure caused for workers and their loved ones.
Get Your FREE Mesothelioma Packet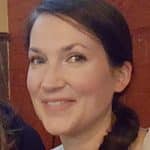 Mary Ellen Ellis has been the head writer and editor for Mesothelioma.net since 2016. With hundreds of mesothelioma and asbestos articles to her credit, she is one of the most experienced writers on these topics. Her degrees and background in science and education help her explain complicated medical topics for a wider audience. Mary Ellen takes pride in providing her readers with the critical information they need following a diagnosis of an asbestos-related illness.
Get Your FREE Mesothelioma Packet
Page Edited by Patient Advocate Dave Foster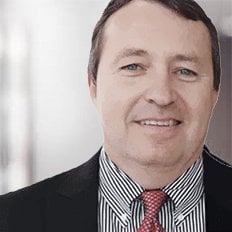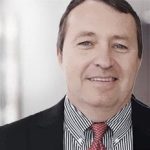 Dave has been a mesothelioma Patient Advocate for over 10 years. He consistently attends all major national and international mesothelioma meetings. In doing so, he is able to stay on top of the latest treatments, clinical trials, and research results. He also personally meets with mesothelioma patients and their families and connects them with the best medical specialists and legal representatives available.