Willamette Iron and Steel Works
This page has been fact checked by an experienced mesothelioma Patient Advocate. Sources of information are listed at the bottom of the article.
We make every attempt to keep our information accurate and up-to-date.
Please Contact Us with any questions or comments.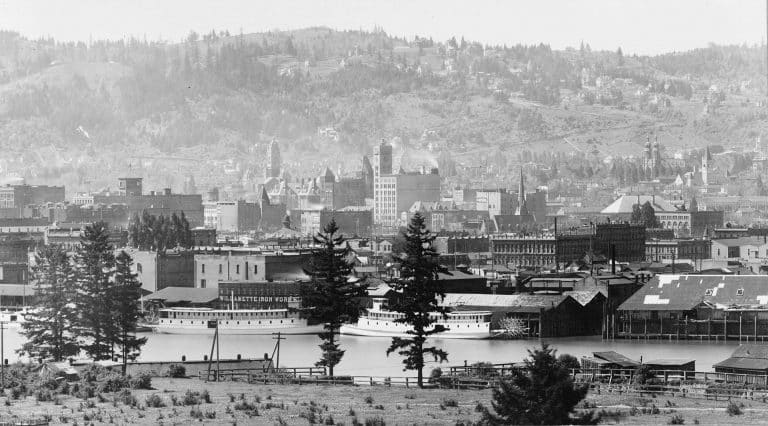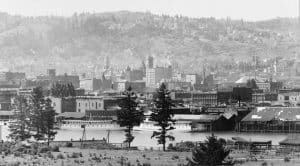 Willamette Iron and Steel Works played an important role during both world wars by repairing and building ships used during battles. The shipyard lasted for decades but eventually closed its doors following a string of safety violations. It also used asbestos, as with many other shipyards in the past, which left some workers battling life-threatening illnesses.
About Willamette Iron and Steel Works
Established in 1865, Willamette Iron and Steel Works started as a machine and foundry company that manufactured steamboat boilers and engines. By the early 1900s, the company began building and repairing ships.[1]
Business boomed for the Oregon-based shipyard during World War I and World War II. World War II, in particular, was the shipyard's most significant effort in shipbuilding. Workers created more than 800 Russian gauge Baldwin steam locomotives and over seventy ships for the United States Navy.
Between the wars, Willamette Iron and Steel Works built small commercial ships and a geared-steam locomotive named the "Willamette." The shipyard workers also made more than 2500 steam donkeys for the logging industry.
After the wars, Willamette built three turbine units and continued its operations in ship repairs.
Asbestos Exposure at Willamette
Willamette Iron and Steels Works is one of the many shipyards associated with asbestos use. In addition to using asbestos products while repairing and creating ships, Willamette may have also worked with locomotive parts that contained asbestos.
Working around asbestos ended up leaving numerous shipyard workers with life-threatening illnesses, including malignant mesothelioma, asbestosis, and asbestos-related lung cancer.
This, in turn, resulted in thousands of asbestos lawsuits.
Although most workers filed asbestos lawsuits against the manufacturers that shipped asbestos-containing products to sites, there are a few instances in which workers filed mesothelioma lawsuits directly against the shipyard itself.
James McAllister Asbestos Lawsuit
For decades, James McAllister worked as a shipyard carpenter with three different companies, including Willamette Iron & Steel Company, Albina Engine & Machine, and Lockheed Shipbuilding. Court documents indicated he started his career in 1956.
Court documents also indicate that McAllister alleged he was exposed to asbestos at all three shipyards. McAllister's last employer was Willamette; however, did this mean only Willamette was responsible after he developed mesothelioma? Were all three companies culpable?
After numerous court hearings, combined with new rules under the Longshore and Harbor Workers' Compensation Act, the court ultimately decided that since Albina was the "last responsible" employer of McAllister's, it should be financially responsible for his illness and ultimately his death.
Although McAllister passed away from complications with mesothelioma in 2002, his widow pressed on and, acting on his behalf, ensured that those responsible for the man's death faced justice.
The lawsuit victory was an important victory for mesothelioma victims and helped set the stage for additional lawsuits that followed.
Excessive Safety Violations
In addition to the lawsuit mentioned above, Willamette Iron and Steel Works also faced an excessive amount of safety violations.
According to the Occupational Safety and Health Administration (OSHA), which got involved after numerous complaints, there was a lack of basic safety at the shipyard, injuring many workers, even disabling a few workers permanently.[2]
Housekeeping aboard the vessels was one of the major safety issues. One of the first issues occurred in December 1972, when the shipyard was accused of violating (OSHA) housekeeping standard, 29 C.F.R. § 1915.51(a). Court documents state that numerous hoses and welding leads on one of the vessels at the shipyard were left open, causing workers to injure themselves.[2]
Numerous other OSHA violations began to mount up. Willamette petitioned to have the violations dropped, but the company was ultimately unsuccessful.[2]
Willamette Iron and Steel Works Closes
Over the years, shipyard work at Willamette began to decline considerably as more powerful, larger shipyards were constructed. Willamette Iron and Steel Works ultimately reached the point where it couldn't compete with the bigger shipyards and closed its doors in 1990.[1]
Get Your FREE Mesothelioma Packet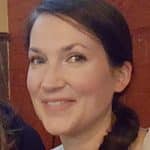 Mary Ellen Ellis has been the head writer and editor for Mesothelioma.net since 2016. With hundreds of mesothelioma and asbestos articles to her credit, she is one of the most experienced writers on these topics. Her degrees and background in science and education help her explain complicated medical topics for a wider audience. Mary Ellen takes pride in providing her readers with the critical information they need following a diagnosis of an asbestos-related illness.
Get Your FREE Mesothelioma Packet
Page Edited by Patient Advocate Dave Foster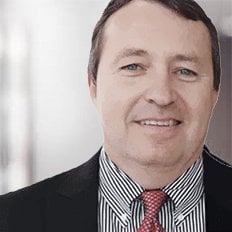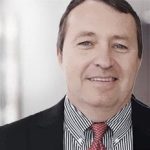 Dave has been a mesothelioma Patient Advocate for over 10 years. He consistently attends all major national and international mesothelioma meetings. In doing so, he is able to stay on top of the latest treatments, clinical trials, and research results. He also personally meets with mesothelioma patients and their families and connects them with the best medical specialists and legal representatives available.