New York Shipbuilding Corporation and Asbestos
This page has been fact checked by an experienced mesothelioma Patient Advocate. Sources of information are listed at the bottom of the article.
We make every attempt to keep our information accurate and up-to-date.
Please Contact Us with any questions or comments.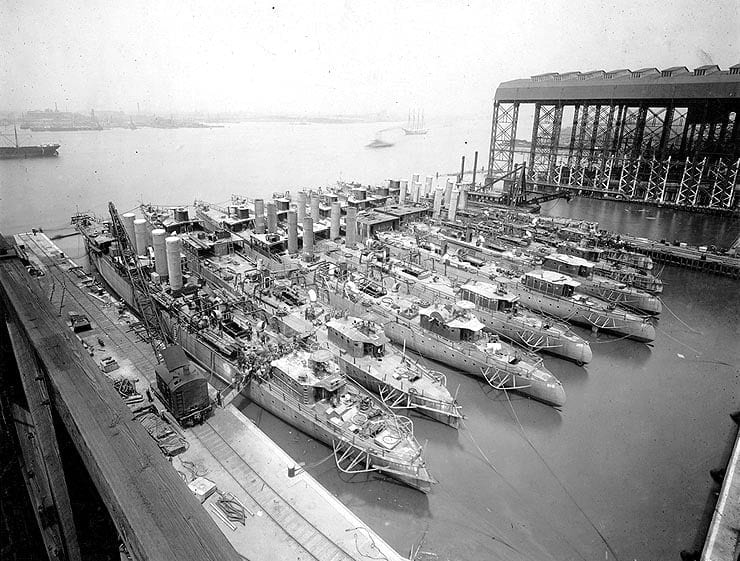 Located in Camden, New Jersey, the New York Shipbuilding Corporation (New York Ship) was the largest and most productive shipbuilding yard during World War II. The shipyard played a significant role in building ships used during both world wars, but it came at the cost of asbestos exposure in thousands of workers and veterans.
Did New York Shipbuilding Use Asbestos?
Yes, like most shipyards that operated between the 1930s and 1970s, New York Ship used asbestos. Workers handled and worked near asbestos materials that went into hundreds of ship parts.
Shipbuilding, both Navy and civilian, no longer relies on asbestos. However, many workers and veterans eventually developed diseases known to occur after asbestos exposure. These include malignant mesothelioma, asbestosis, and asbestos-related lung cancer.
The History of New York Shipbuilding Corporation
The New York Shipbuilding Corporation (NYSB, or New York Ship) was established in 1899 by Henry G. Morse. Morse chose New Jersey as the shipyard's home after plans to buy land on Staten Island fell through. They kept the name and selected Camden because of its existing iron industry.[1]
The business grew quickly, and within its first year of operations, the shipyard had already built its first vessel. It built its first battleship, the USS Kansas, in 1907.
By 1917, the shipyard expanded substantially and began constructing luxury liners, aircraft carriers, battleships, barges, and more.
World War I
When World War I began, New York Ship was the largest shipbuilding facility in the world with the addition of southern and middle yards. The shipyard was famous at the time for constructing the Navy's destroyers, its largest type of warship.
It also built Yorkship Village during this time, a community created specifically for NYSB workers. These planned developments were self-contained.[1]
The Interwar Years
Orders for ships slowed significantly after the war, and like other shipyards, NYSB struggled in the 1920s. By the 1930s, the shipyard began making more vessels for the Navy and the U.S. Merchant Marine.
It was during this time that New York Ship build one of its most famous vessels, the aircraft carrier the USS Saratoga (CV-3). Iti= also built large passenger ships, the Washington and the Manhattan.
World War II
With the onset of World War II, New York Ship again rose in prominence. It would be one of the most important shipyards in constructing the powerful U.S. Navy that helped win the war.
During the war, the shipyard expanded its line to build a battleship, Independence-class light carriers, and over ninety landing craft and tanks. NYSB was also responsible for building tenders and seaplane tenders.[2]
Over 200 ships built at the shipyard during this period saw active duty. During World War II, New York Ship employed over 30,000 workers.
After World War II
New York Shipbuilding turned to nuclear vessels after the war. It constructed nuclear submarines for the U.S. Navy It also built the first commercial nuclear ship, the NS Savannah.[3]
The Merritt Chapman Scott Corporation acquired New York Ship in 1952. Under new management, the shipyard continued to build Navy and commercial vessels.
In 1956, New York Ship began construction of the USS Kitty Hawk, a supercarrier and the largest hull the shipyard ever launched. The shipyard also did retrofitting jobs during this time, converting World War II vessels to enable them to carry guided missiles.[4]
Closing New York Shipbuilding Corporation
In 1967, NYSB closed down after work orders from the Navy ceased. At the time the shipyard closed, the USS Pogy, a submarine, was being built there. The vessel was towed across the river to Philadelphia Naval Shipyard for completion.[5]
Today, the site that New York Ship occupied is part of the Port of Camden.
How Was Asbestos used at New York Shipbuilding Corporation?
The boiler shop, power plant, pipe shops, foundries, dry docks, shipways, and more areas around NYSB contained asbestos.
On a daily basis, shipyard workers worked around asbestos for prolonged periods. Quite a few workers worked in cramped engine rooms aboard ships that had asbestos dust permeating everywhere.
This type of asbestos exposure didn't just happen at NYSB. Almost every shipyard in the U.S. used asbestos before the late 1970s, before regulations on asbestos use were set by the Environmental Protection Agency (EPA).
According to one study of asbestos and shipbuilding, "US asbestos use in the Depression year 1932 was 197 million pounds annually. By 1937, it was 633 million. During the World War II years, it averaged 783 million pounds."[6]
Asbestos in shipyards could be found in tools and equipment, fire protective gear, all types of insulation, gaskets, valves, pumps, and more.
How Did Asbestos Harm Workers at New York Shipbuilding?
Although the military and manufacturers knew about asbestos dangers well before its use was regulated, the toxic mineral was still used for years.
Many workers in places like New York SHipo inhaled asbestos fibers without realizing it. Once inside the body, the tiny fibers attach themselves to the linings of major organs. They scar the lining, and eventually, cancerous cells and tumors can form.
After asbestos exposure, it generally takes decades before people realize they've developed an asbestos illness. By that time, the illness is typically in its latest stages, making the prognosis grim.
Anyone working at New York Ship could have been exposed to asbestos. Some of the workers with the greatest risks included:
Insulators
Welders
Machine operators
Shipbreakers
Repair workers
Ironworkers
Pipefitters
Laborers
What to Do if You Were Exposed to Asbestos at New York Ship?
If you worked last New York Ship during peak asbestos use, you could be at risk for mesothelioma and other illnesses. Speak to your doctor about screening for asbestos diseases and cancer. The sooner you have a diagnosis, the more effective treatment will be.
If you do get a diagnosis of mesothelioma or lung cancer, it's important that you talk to an asbestos attorney right away. There is a statute of limitations on taking legal action against those responsible.
One option is to file a lawsuit, typically against the companies that supplied the shipyard with asbestos materials. Many of these companies went bankrupt, so a lawsuit might not be possible. In these cases, you could be eligible to make a claim for compensation from an asbestos trust fund.
The best chance of getting compensation after asbestos exposure is to work with an expert, experienced mesothelioma lawyer. Get a free case evaluation to learn about your options.
Get Your FREE Mesothelioma Packet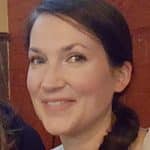 Mary Ellen Ellis has been the head writer for Mesothelioma.net since 2016. With hundreds of mesothelioma and asbestos articles to her credit, she is one of the most experienced writers on these topics. Her degrees and background in science and education help her explain complicated medical topics for a wider audience. Mary Ellen takes pride in providing her readers with the critical information they need following a diagnosis of an asbestos-related illness.
Get Your FREE Mesothelioma Packet
Page Edited by Patient Advocate Dave Foster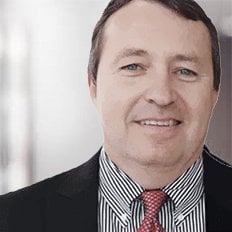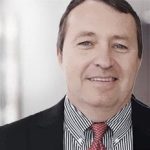 Dave has been a mesothelioma Patient Advocate for over 10 years. He consistently attends all major national and international mesothelioma meetings. In doing so, he is able to stay on top of the latest treatments, clinical trials, and research results. He also personally meets with mesothelioma patients and their families and connects them with the best medical specialists and legal representatives available.