USS Kitty Hawk (CV-63) and Asbestos Exposure
This page has been fact checked by an experienced mesothelioma Patient Advocate. Sources of information are listed at the bottom of the article.
We make every attempt to keep our information accurate and up-to-date.
Please Contact Us with any questions or comments.
Men and women who served on the USS Kitty Hawk (CV-63) were put at risk of exposure to asbestos in numerous materials. A supercarrier, the Kitty Hawk served for nearly fifty years, from 1960 through 2009. Asbestos materials on the ship caused exposure that led some veterans to develop serious respiratory illnesses, including mesothelioma, lung cancer, and asbestosis.
Did the USS Kitty Hawk Have Asbestos?
If you served aboard the USS Kitty Hawk CV-63, you could have been exposed to asbestos. Like other ships built during the same time period, the Kitty Hawk's construction included many asbestos materials and components.
About the USS Kitty Hawk (CV-63)
The USS Kitty Hawk was an aircraft carrier, given the designation CVA-63 and later CV-63 when her status changed from attack aircraft carrier to multi-mission carrier. Unofficially she was known as a supercarrier, a type of carrier longer and larger than other types.
When fully loaded, the Kitty Hawk displaced over 81,000 tons, was over 1,000 feet long, and was powered by Westinghouse turbines and Foster Wheeler steam boilers. Both companies provided the Navy with products that contained asbestos. She could carry 5,624 people and 85 aircraft.
The Kitty Hawk was named for the location in North Carolina where the Wright brothers famously made the first manned flight of an aircraft, an appropriate choice for a ship built to deploy and recover aircraft. She was also the namesake for the class of carriers called Kitty Hawks.
The Kitty Hawks were all supercarriers that improved on the previous class of Forrestal carriers with arrangements that made it easier to launch aircraft as well as a bigger size.
Construction and Upgrades
The USS Kitty Hawk was laid down at the New York Shipbuilding Corporation in 1956 in Camden, New Jersey. It took four years to build her, and she was launched in 1960 and commissioned in 1961.[1]
The launch was conducted by flooding the dry dock instead of by the usual method of slide down, deemed too risky because of her massive size; there was a chance she would hit the far shore on the other side of the Delaware River. Captain William F. Bringle commissioned her in 1961 at the Philadelphia Naval Yard.
Over her many years of service, the Kitty Hawk underwent numerous repairs, maintenance, and upgrades to keep her in good condition and lengthen her life. She received her first significant overhaul in Puget Sound Naval Shipyard in Washington in 1965 and again in 1966 in San Diego.
In 1973 her home port became San Francisco, and it was here that she received numerous upgrades. She also underwent extensive upgrades in the 1980s, including the Service Life Extension Program overhaul, designed to prepare her for several more years of active service.
Deployment and Service History
The USS Kitty Hawk was the second-longest serving carrier in the U.S. Navy. She was decommissioned in 2009 but is still in one piece and could be called back into service if needed.[2]
Her nearly fifty years of service began in 1961 with post-shakedown training exercises and demonstrations in Brazil and Peru. She next spent much of her service time in the waters off of Japan, conducting tests and trials. In 1963 she hosted President Kennedy.
In 1967 and 1968, the Kitty Hawk served during the Vietnam War, earning a Presidential Unit Citation for heroic service, including operations during the Tet Offensive.
Continued operations in Southeast Asia earned the ship the Navy Unit Meritorious Commendation for the honorable actions of the crew that allowed airmen to make important strikes against North Vietnam targets.
The Kitty Hawk also saw darker times, including a race riot on board in 1972, which involved more than 200 sailors, caused fifty injuries, and instigated a special investigation on discipline.
She also suffered a fault in the jet fuel system that caused a fire in 1973, killing six sailors on board. They received posthumous awards for bravery in trying to put out the fire.
In the 1980s, the USS Kitty Hawk deployed several more times to the western Pacific, including operations in Korean waters and assisting refugees in South Vietnam. She returned in the 1990s, playing an important role in suppressing tensions caused by North Korea.
In 2001 she was deployed to the Arabian Sea to assist in Operation Enduring Freedom. She returned to Japan later for more exercises and left for the last time in 2008 and was decommissioned in 2009.[1]
How Was Asbestos Used on the USS Kitty Hawk?
Asbestos was used heavily and extensively on the USS Kitty Hawk. Constructed in the early 1960s, the ship was made when asbestos many industries used asbestos. For shipbuilding, it was desirable because it was lightweight and could insulate and fireproof.
As the 1973 incident on board demonstrated, fires on ships are extremely dangerous and often fatal. Using materials to prevent the spread of fires keeps the crew safe.
Most asbestos was used in areas of the ship that generated heat and where fire was a significant risk. This included the engine, boiler, and turbine rooms. These large, heat-generating pieces of equipment were made with asbestos for insulating and fireproofing.
Pipes throughout the ship were also insulated with asbestos materials. It was also used in spray-on insulation and fireproofing, fire safety gear, ropes, deck matting, flooring materials, and ceiling materials.
Who Was Exposed to Asbestos on the Kitty Hawk?
Asbestos use on many U.S. Navy ships, including the Kitty Hawk, is well documented, and so is the exposure that personnel experienced. Anyone serving on her before her major Service Life Extension overhaul in the 1980s was likely exposed to asbestos. That overhaul probably removed much of the harmful asbestos, but the decades before that caused serious harm to some veterans.
Those at the greatest risk worked in the engine, boiler, and turbine rooms or maintained and repaired the equipment or insulation that contained asbestos. These workers were likely to have disturbed the asbestos materials, releasing the fibers that can cause illness later.
Also at risk were the many people who worked on constructing the Kitty Hawk or who made repairs and upgrades over the years.
Examples of Veterans Exposed to Asbestos on the USS Kitty Hawk
Appeals to the Veterans Administration show how some of these servicemen and women were impacted by asbestos:
In one case, a sailor developed asbestosis, lung scarring caused by asbestos exposure. He had worked on upgrades and repairs to the Kitty Hawk in San Francisco in 1961 and 1962.[3]
Another veteran who served on the Kitty Hawk in the 1960s developed mesothelioma. He did repair work and handled cement, valves, pumps, and gaskets in the engine rooms, all components that contained asbestos. He won a $12.1 million award in court from the manufacturers and suppliers of those parts for their failure to warn of the risks.[4]
How to Seek Compensation as a USS Kitty Hawk Veteran
If you served on the USS Kitty Hawk, you might have encountered asbestos. You could now be at risk for developing an asbestos illness. Experts recommend getting screened early and regularly if you may have been exposed to get an early diagnosis.
You can also work with the Veterans Administration to get benefits if you are diagnosed with an asbestos-related illness from working on the Kitty Hawk. You might be entitled to disability compensation for you and your family.
Also, consider contacting a mesothelioma lawyer to learn more about other options for compensation. An experienced asbestos law firm can help you determine the companies responsible for asbestos on the Kitty Hawk. You might be able to sue those companies or make a claim with an asbestos trust.
Get Your FREE Mesothelioma Packet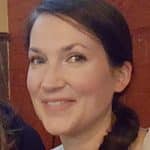 Mary Ellen Ellis has been the head writer for Mesothelioma.net since 2016. With hundreds of mesothelioma and asbestos articles to her credit, she is one of the most experienced writers on these topics. Her degrees and background in science and education help her explain complicated medical topics for a wider audience. Mary Ellen takes pride in providing her readers with the critical information they need following a diagnosis of an asbestos-related illness.
Get Your FREE Mesothelioma Packet
Page Edited by Patient Advocate Dave Foster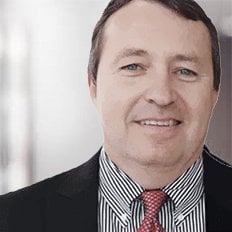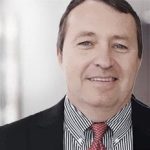 Dave has been a mesothelioma Patient Advocate for over 10 years. He consistently attends all major national and international mesothelioma meetings. In doing so, he is able to stay on top of the latest treatments, clinical trials, and research results. He also personally meets with mesothelioma patients and their families and connects them with the best medical specialists and legal representatives available.