Westinghouse Electric Company
This page has been fact checked by an experienced mesothelioma Patient Advocate. Sources of information are listed at the bottom of the article.
We make every attempt to keep our information accurate and up-to-date.
Please Contact Us with any questions or comments.
Westinghouse Electric Company used asbestos in its machinery and electrical equipment, which led to lawsuits over asbestos illnesses. Westinghouse never filed for bankruptcy in the face of these costs. It also never created an asbestos trust for victims.
Westinghouse History and Asbestos
Westinghouse Electric Company was founded in 1886 by George Westinghouse, the inventor of the air brake. Westinghouse started the company to manufacture electrical systems using alternate currents.
Using alternating current was controversial at the time, as the United States was using direct current. But Westinghouse would be proven right. Alternating current was the way of the future, and the company thrived as a result of his choice.[1]
The name changed to Westinghouse Electric Corporation, and its headquarters moved to Pittsburgh, Pennsylvania. By 1945, the company had grown, branching out into more areas of electrical products.
After World War II, Westinghouse became an important supplier to electric utilities, providing machinery and services needed to generate electricity at power plants, distribute electricity, and maintain electrical power.
The company also made electrical appliances for residential markets until the mid-1970s. Many Westinghouse products were manufactured with asbestos.
After World War II, Westinghouse expanded into the nuclear industry, making reactors for nuclear power plants and submarines used by the United States Navy. The company also manufactured radar equipment and other electronics for military use.
In the 1990s, Westinghouse branched out into television and radio, purchasing CBS in 1995 and Infinity Broadcasting in 1996. In 1997, Westinghouse ditched its classic name and became CBS Corporation. Viacom then bought CBS.
Toshiba bought Westinghouse for $5.4 billion in 2006. In 2017, Toshiba put Westinghouse into bankruptcy due to losses involved in the construction of nuclear reactors.
Brookfield Business Partners acquired Westinghouse in 2018.
Westinghouse today continues to provide equipment and services needed to build, run, maintain, and dismantle nuclear plants. Its asbestos liabilities are ongoing as it continues to face lawsuits over past exposure.
How Did Westinghouse Electric Use Asbestos?
For many years, Westinghouse made a full range of parts, equipment, and machinery used to generate and distribute electrical power. The company also manufactured home appliances.
Many of these products required insulation, and asbestos was an obvious choice to contain electricity and resist extreme temperatures and fire.
Asbestos is a natural mineral that is a highly effective insulator for temperature, electricity, and fireproofing. Like many other companies, Westinghouse once regularly used asbestos to manufacture many of its products.
Westinghouse Asbestos Products
Many of the components Westinghouse sold to power plants, nuclear reactors, and electrical plants contained asbestos:
Turbines
Gaskets
Electronic panels and wires
Caulking paste
Micarta insulation
Light bulbs
Power lines and cables
Packing materials
Welding rods
Who Was at Risk of Asbestos Exposure From Westinghouse?
Westinghouse's products put many people at risk of asbestos exposure and illness. When inhaled or ingested, that dust can cause serious tissue damage over time. This damage leads to mesothelioma and other asbestos diseases like lung cancer or asbestosis for some people.
Westinghouse Employees
People who worked in Westinghouse factories were put at serious risk of asbestos exposure and developing related illnesses. These workers handled and manipulated asbestos during the manufacturing process. Its tiny fibers can flake off when asbestos is handled and cover the work area in asbestos dust.
Workers in the Power Industry
Others at risk of exposure to Westinghouse asbestos were workers in the electrical and power industries:
Pipefitters
Steamfitters
Workers who installed or maintained turbines
HVAC workers
Insulators
Welders
U.S. Navy Veterans
A major source of asbestos contamination caused by Westinghouse products was the turbines manufactured for ship engine rooms.
These turbines were used in Navy ships and are known to have caused asbestos exposure. Although turbines were not the only components of Navy ships that contained asbestos, they were a significant source. Mesothelioma rates are higher in Navy veterans than in the general population because of products like Westinghouse turbines.
Civilian shipyard workers and those who crewed ships with Westinghouse turbines were also at risk of asbestos exposure.
Asbestos Lawsuits Against Westinghouse
Westinghouse eventually stopped using asbestos for manufacturing its products. However, the effects of exposure lingered. As many workers became sick with asbestos-related diseases, they filed lawsuits against the companies responsible.
Compared to other companies that used asbestos, Westinghouse did not face many lawsuits. The company fought about 3,000 lawsuits, with some going in the company's favor and others favoring settlement for victims.
For example, the family of Edward Merwitz, who died of mesothelioma, was awarded $7.25 million to be paid by Westinghouse and General Electric. Merwitz served in the U.S. Navy and was exposed to asbestos on ships.[2]
Another U.S. Navy veteran who developed mesothelioma after serving took the company to court. They ended up settling partway through the trial. The settlement included Westinghouse and two other defendants.[3]
Gerald Sylvestre operated equipment at a coal plant in New Hampshire in the 1960s and 1970s. He was exposed to asbestos products and ultimately developed mesothelioma. CBS as the owner of Westinghouse, was one of the many companies Sylvestre sued. He and his wife were awarded damages totaling $7.75 million.[4]
Unlike many companies that used asbestos, Westinghouse did not file for bankruptcy. The company fought litigation instead. Although there is no asbestos trust for Westinghouse, those with valid asbestos cases can still file a lawsuit.
It has been challenging to connect liability to the company because it has repeatedly changed hands. However, it is still possible to make a case and receive compensation.
If You Were Exposed to Westinghouse Asbestos Products
If you believe Westinghouse products caused your mesothelioma or lung cancer, you may have a case to claim compensation. Let an experienced asbestos lawyer guide you through the process.
Don't hesitate to reach out because of the costs. Mesothelioma lawyers usually offer a free initial consultation. If you decide to move forward, they can determine all the companies responsible for your asbestos exposure and illness.
You may be able to make a claim with an asbestos trust or sue companies like Westinghouse for a jury award or settlement. Don't wait too long to act. A statute of limitations could limit your opportunities.
Get Your FREE Mesothelioma Packet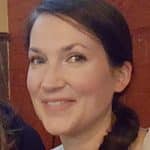 Mary Ellen Ellis has been the head writer for Mesothelioma.net since 2016. With hundreds of mesothelioma and asbestos articles to her credit, she is one of the most experienced writers on these topics. Her degrees and background in science and education help her explain complicated medical topics for a wider audience. Mary Ellen takes pride in providing her readers with the critical information they need following a diagnosis of an asbestos-related illness.
Get Your FREE Mesothelioma Packet
Page Edited by Patient Advocate Dave Foster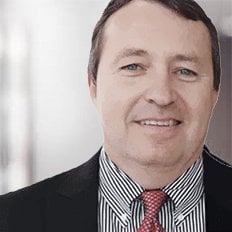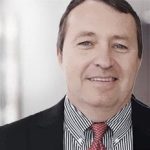 Dave has been a mesothelioma Patient Advocate for over 10 years. He consistently attends all major national and international mesothelioma meetings. In doing so, he is able to stay on top of the latest treatments, clinical trials, and research results. He also personally meets with mesothelioma patients and their families and connects them with the best medical specialists and legal representatives available.