Consolidated Steel Corporation Asbestos Use
This page has been fact checked by an experienced mesothelioma Patient Advocate. Sources of information are listed at the bottom of the article.
We make every attempt to keep our information accurate and up-to-date.
Please Contact Us with any questions or comments.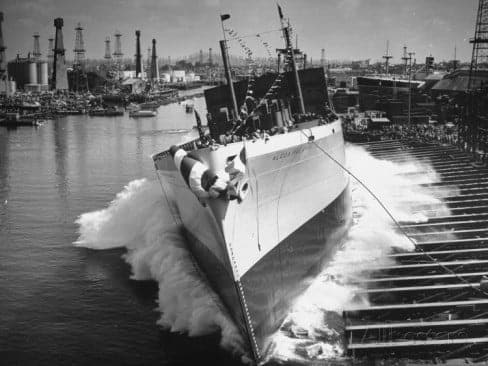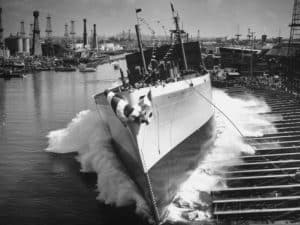 Consolidated Steel Shipyard, also known as Consolidated Steel Corporation, built ships for the military in California and Texas. Its heavy use of asbestos, particularly during World War II, left many shipyard workers battling fatal asbestos illnesses.
About Consolidated Steel Corporation
Consolidated Steel Corporation was both a steel and shipbuilding business. It was formed in 1929 after Baker Iron Works, Llewellyn Iron Works, and Union Iron Works merged their operations.[1]
Consolidated Steel Shipyards started in Long Beach, California, but in 1941, a new shipyard, funded by United States Maritime Commission (MARCOM), was built in Wilmington, California.[1] The shipyard was known as an "emergency yard," where it worked on and delivered vessels for the U.S. Navy.[2]
Consolidated Steel Corporation also opened a fabrication plant in Orange, Texas, in 1941. Within a year of opening its doors in Texas, workers started constructing ships. The Orange shipyard employed around 20,000 workers as production needs started to increase.[3]
At its peak, more than 30,000 people worked at the shipyards. The shipyards, however, only lasted until 1945, but during the time of its operations, many workers continuously faced asbestos exposure without ever knowing it at the time.
How Consolidated Steel Corporation Used Asbestos
Asbestos was once used everywhere at both of the shipyard's locations. From insulation, pipes, wiring, machinery, construction materials, and more, it was hard to find materials at the shipyard that did not contain toxic asbestos.
Insulation was the main asbestos-containing product that caused the most asbestos exposure at Consolidated Steel. Asbestos-filled insulation was used all over the shipyard, including in pipes and walls, construction materials, wiring, machinery, equipment, and much more.
How Asbestos at Consolidated Steel Harmed Workers
Insulation installers faced the highest risk of asbestos exposure and developing an asbestos-related illness. Still, many other workers were also at risk, such as:[4]
Pipefitters
General laborers
Electricians
Carpenters
After a while, many of the shipyard employees and contractors started developing harmful diseases associated with asbestos exposure, such as malignant mesothelioma and asbestos-related lung cancer.
Tiny asbestos fibers easily come loose from insulation and other products, are breathed in, and once inside the body, are nearly impossible to expel.[5]
As time goes by, these tiny fibers create havoc inside the body. They lodge onto the linings of major organs and create scarring. The scarring eventually turns into cancerous cells and tumors.[5]
Johns Manville and Asbestos at Consolidated Steel
Asbestos manufacturer Johns Manville was one of many asbestos suppliers to the shipyard. Johns Manville denied its responsibility initially. The company claimed ignorance of the dangers of asbestos.
A company representative even cited scientific data that stated there wasn't enough valid information that showed asbestos was harmful. The data, of course, were completely incorrect.
Eventually, Johns Manville lost thousands of cases brought by people who developed diseases after exposure to the company's products.
Johns Manville ended up filing for Chapter 11 bankruptcy protection. It later created an asbestos trust fund to handle all pending and future cases.[6]
Consolidated Steel Shipyard Today
The Consolidated Steel Shipyards shut down after the war. The Orange, Texas, location converted to a fabrication facility as part of U.S. Steel and eventually reverted back to a shipyard as part of Signal International. Today it is West Orange Shipyard.[3]
Today, the Port of Los Angeles container terminal (TraPac) is situated where the Wilmington shipyard once was.
How to Seek Compensation if You Worked at Consolidated Steel
If you or a loved one worked at consolidated steel and now have an asbestos illness, you have a right to seek compensation for negligent exposure.
An asbestos attorney will review your case for free and give you options and advice. If the companies responsible for your asbestos exposure are still operating, you might be able to file a lawsuit. If not, a lawyer can help you make a claim with an asbestos trust fund.
Get Your FREE Mesothelioma Packet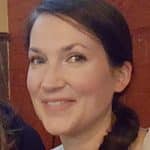 Mary Ellen Ellis has been the head writer for Mesothelioma.net since 2016. With hundreds of mesothelioma and asbestos articles to her credit, she is one of the most experienced writers on these topics. Her degrees and background in science and education help her explain complicated medical topics for a wider audience. Mary Ellen takes pride in providing her readers with the critical information they need following a diagnosis of an asbestos-related illness.
Get Your FREE Mesothelioma Packet
Page Edited by Patient Advocate Dave Foster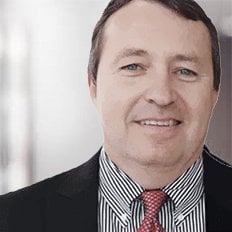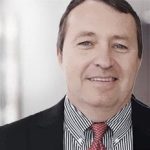 Dave has been a mesothelioma Patient Advocate for over 10 years. He consistently attends all major national and international mesothelioma meetings. In doing so, he is able to stay on top of the latest treatments, clinical trials, and research results. He also personally meets with mesothelioma patients and their families and connects them with the best medical specialists and legal representatives available.