BethShip: Bethlehem Shipbuilding Corporation
This page has been fact checked by an experienced mesothelioma Patient Advocate. Sources of information are listed at the bottom of the article.
We make every attempt to keep our information accurate and up-to-date.
Please Contact Us with any questions or comments.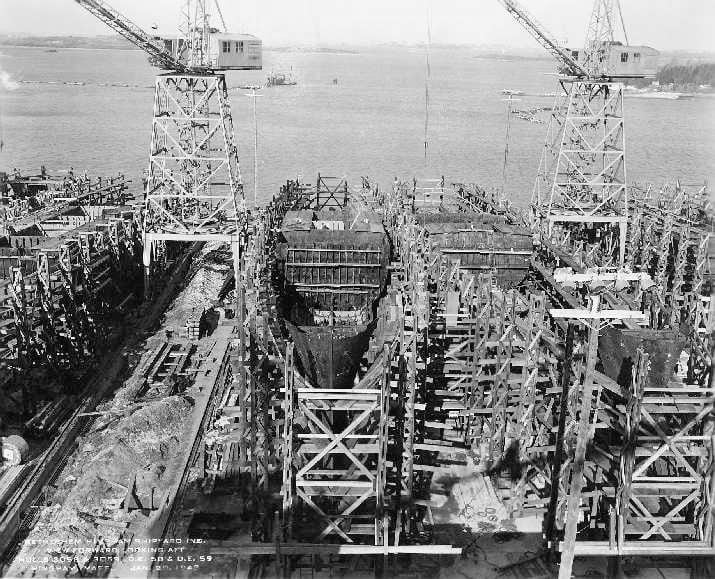 BethShip, Bethlehem Shipbuilding Corporation, a massive shipyard that built many vessels over the years, used asbestos and caused exposure in some workers. Founded in 1905, BethShip built many ships during World War II, when asbestos was prevalent.[1]
Locations for the company's shipyards included:
Quincy, Massachusetts
Staten Island, New York
San Pedro, California
Sparrows Point, Maryland
Hingham, Massachusetts
Boston, Massachusetts
San Francisco, California
Baltimore, Maryland
Alameda, California
Beaumont, Texas
Hoboken, New Jersey
Bayonne, New Jersey
Port Arthur, Texas
Success for BethShip lasted for decades. Then in 1997, the business began focusing on steel.[1] The Sparrows Point location began focusing on tunnel construction, ship repair work, and refurbishing cruise ships.[2]
Asbestos at BethShip
Asbestos had many uses at Bethlehem Steel Corporation. Raybestos cloth, in particular, put many workers at risk.
Raybestos cloth was woven from asbestos yarns, then utilized in numerous things due to its extreme resistance to heat and fire. At BethShip, management stored the cloth in the storeroom, where many workers frequented.
Each time a piece of the cloth was cut, microscopic asbestos fibers were released into the air, along with dust. Anyone in the vicinity risked inhaling the tiny fibers, known to be fatal over time.
Furthermore, asbestos blankets at BethShip put many workers in harm's way, especially welders, who used the blankets frequently. Other occupations in which asbestos blankets were used at BethShip include:
Burners
Shipfitters
Boiler room workers
Ship repair workers
Insulation installers
Technicians
General laborers
Manufacturers that shipped asbestos-containing products to BethShip included:
Armstrong
Pittsburgh Corning
Johns-Mansville
Ruberoid
McCormick Asbestos Company
Asbestos is a known carcinogen. When disturbed, asbestos fibers can be easily inhaled or ingested. The fibers are tiny, odorless, and undetectable by the human eye. Workers inhaled these fibers without knowing it at the time.
Once asbestos fibers are in the body, it's literally impossible for the body to dispel all of them. Over time, the fibers attach the lining of major organs in the body, such as the heart, lungs, and abdomen.
The fibers subsequently scar the lining and can create tumors, leading to life-threatening diseases, such as malignant mesothelioma, asbestosis, and asbestos-related lung cancer.[3]
The disease can lie dormant for up to fifty years before the first symptoms arise. It's important to seek regular medical checkups if you think you've been exposed to asbestos.
Were Safety Rules Ignored at BethShip?
The U.S. Navy provided a booklet in 1943 that had a guideline of safety standards when using asbestos. BethShip received the booklet, but the company was accused of ignoring the rules regarding the proper and safe use of asbestos.
BethShip also ignored the safety guidelines that stressed the importance of workers wearing safety gear while around asbestos, such as respirators. The company was also accused of neglecting to properly ventilate areas with asbestos.
BethShip Closes
According to the Baltimore Sun, BethShip closed its yard permanently after citing "several complex and significant issues." Although the company didn't elaborate at the time, an asbestos lawyer indicated that the business couldn't solve the severe environmental problems.[2]
"The environmental problems, I'm afraid, have not been completely solved."
BethShip apparently had numerous issues during the times of its operations.
According to a July 3, 1995 report published in the Corporate Crime Reporter, Bethship-Sabine Yard in Port Arthur, Texas, was given a $500,00 criminal fine for illegally dumping known pollutants into the Sabine Neches Waterway.[4]
The shipyard was ordered to pay "$1 million to the Southeast Texas Coastal Trust Fund, a fund entrusted to the Texas Parks and Wildlife Foundation to increase the productivity of coastal wetlands and estuarine ecosystems in and near the Sabine Neches Waterway," according to the report.[4]
Bethlehem Shipyard Museum
Today the Bethlehem Shipyard Museum exists to "connect the past with the future by preserving the history of the industrialization of the San Francisco Bay Area," according to its official website. It currently offers a full-time mobile museum, but reportedly a permanent exhibit is in the works.[5]
Get Your FREE Mesothelioma Packet
Page Edited by Patient Advocate Dave Foster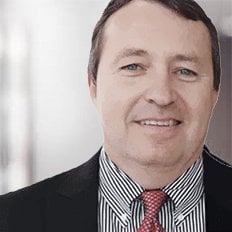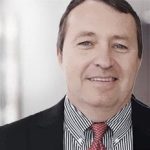 Dave has been a mesothelioma Patient Advocate for over 10 years. He consistently attends all major national and international mesothelioma meetings. In doing so, he is able to stay on top of the latest treatments, clinical trials, and research results. He also personally meets with mesothelioma patients and their families and connects them with the best medical specialists and legal representatives available.