Armstrong World Industries
This page has been fact checked by an experienced mesothelioma Patient Advocate. Sources of information are listed at the bottom of the article.
We make every attempt to keep our information accurate and up-to-date.
Please Contact Us with any questions or comments.
Armstrong World Industries manufactures flooring, ceiling materials, and cabinets but began over 150 years ago making cork products.[1] Armstrong used asbestos in many products in the past, causing harmful exposure in some workers and homeowners. The company filed for bankruptcy in the early 2000s and established an asbestos trust to compensate victims.
Armstrong's History
Armstrong World Industries began as the Armstrong Cork Company, located in Pittsburgh, Pennsylvania. The company was founded in 1860 by Thomas M. Armstrong and John D. Glass, both of which made hand-carved cork bottle stoppers.[2]
Armstrong grew by leaps and bounds from these humble beginnings. By 1901, the company had built a large factory. By 1930, the company employed over 1,300 people. Today, this original factory is home to refurbished historic lofts.
Although Armstrong began making simple bottle corks, the company was making corkboard insulation, fiberboard, and other products within a few decades. By 1890, Armstrong had become the world's largest cork company.
Eventually, the company expanded its expertise, making ceiling boards, linoleum flooring, vinyl flooring, carpeting, laminate flooring, ceramic tiles, and insulation. In the 1990s, the company acquired Triangle Pacific Corp. and added hardwood floors and cabinets to its extensive product line.
The company continued to see growth until the lawsuits over asbestos exposure began piling up. Armstrong was forced to file for bankruptcy in 2000.[3]
As part of the bankruptcy, the company reorganized and set up an asbestos trust fund to provide funds for future claimants. Today, Armstrong World Industries is once again successful.
How Did Armstrong Use Asbestos?
Asbestos was used for many years in products from insulation to construction materials, like those made by Armstrong. Before anyone knew about the serious health risks, asbestos was popular because it was cheap, readily available, fire and heat resistant, lightweight, and durable.
Armstrong began using asbestos in the 1930s and continued making and distributing asbestos-containing products into the 1970s. Many flooring and ceiling materials the company produced, as well as fiberboard containing asbestos.
Manufacturers used asbestos because it could effectively strengthen the materials, make them more durable and longer-lasting, and provide extra insulation.
Armstrong also made spray-on insulation made almost entirely from asbestos in the 1960s. Although this product never made it to final production, workers who developed and tested it were put at risk.
It was found to produce excessive airborne dust and was considered unusable. This insulation was discontinued after a year for similar issues.
Who Was Exposed to Armstrong Asbestos Products?
Many people were exposed to asbestos because of the products made by Armstrong. Those at the greatest risk of exposure were workers in Armstrong facilities, especially those who worked directly with asbestos.
Others who worked in construction and installed Armstrong flooring, ceiling, and insulation products also experienced a high risk of exposure.
Spray-on insulation was hazardous because it produced large amounts of asbestos-containing dust. While the original spray-on product never reached production, employees who tested it were likely exposed to asbestos fibers. A newer version of spray-on insulation, which contained lower levels of asbestos, also produced dust.
This product was on the market for approximately one year. The workers involved with testing and manufacturing this product were likely exposed, as were workers installing it. Those who were exposed were put at risk for illnesses like mesothelioma, asbestosis, and lung cancer.
Litigation and Bankruptcy
Asbestos exposure can cause a person to contract serious illnesses such as mesothelioma, asbestosis, and other cancers; however, these illnesses often do not manifest until years after initial exposure.
This is why Armstrong only began to see lawsuits after the company had discontinued production of asbestos products. Thousands of people filed lawsuits beginning in the 1990s. The costs of settling these would lead to bankruptcy and reorganization.
One of the lawsuits against Armstrong set an important precedent for asbestos lawsuits. An insulation worker named Raymond Miller filed a lawsuit against Armstrong and several other companies in 1991. Miller worked with Armstrong asbestos products in the late 1940s and claimed the company never warned him about product risks. He was eventually diagnosed with asbestosis.
The case set a precedent in Colorado for statute of limitations. Miller had pleural thickening years earlier than his diagnosis of asbestosis. The case determined his pleural thickening did not trigger the statute of limitations on his asbestosis.[4]
Armstrong Asbestos Personal Injury Settlement Trust
Armstrong would ultimately face hundreds of thousands of asbestos claims and lawsuits. The massive expense forced the company to reorganize under bankruptcy.
As part of the bankruptcy protection agreement, Armstrong was required to start a trust fund. The Armstrong World Industries Asbestos Personal Injury Settlement Trust was established, accepting claims as early as 2007. It was funded with $400 million.[5]
If you worked for Armstrong or with Armstrong products, you might be able to file a successful claim for compensation through the trust fund. Filing is a lengthy process requiring proof of exposure through Armstrong's products, as well as proof of medical conditions related to exposure. If you believe you deserve compensation from Armstrong, consider working with a lawyer who can help improve your chances of a successful claim.
Get Your FREE Mesothelioma Packet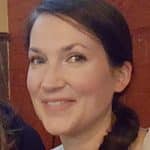 Mary Ellen Ellis has been the head writer and editor for Mesothelioma.net since 2016. With hundreds of mesothelioma and asbestos articles to her credit, she is one of the most experienced writers on these topics. Her degrees and background in science and education help her explain complicated medical topics for a wider audience. Mary Ellen takes pride in providing her readers with the critical information they need following a diagnosis of an asbestos-related illness.
Get Your FREE Mesothelioma Packet
Page Edited by Patient Advocate Dave Foster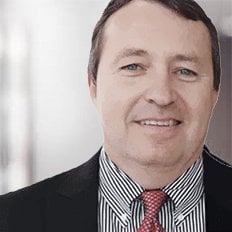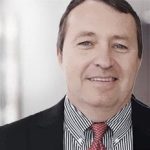 Dave has been a mesothelioma Patient Advocate for over 10 years. He consistently attends all major national and international mesothelioma meetings. In doing so, he is able to stay on top of the latest treatments, clinical trials, and research results. He also personally meets with mesothelioma patients and their families and connects them with the best medical specialists and legal representatives available.