This page has been fact checked by an experienced mesothelioma Patient Advocate. Sources of information are listed at the bottom of the article.
We make every attempt to keep our information accurate and up-to-date.
Please Contact Us with any questions or comments.
Created in 1906, EaglePicher Industries, Inc. included lead mining, paint manufacturing, and eventually asbestos-containing products. Many EaglePicher asbestos products went to the military.[1] In 1996, after facing thousands of asbestos lawsuits, the company emerged from bankruptcy as EaglePicher Technologies and with a trust fund to compensate victims.[2]
EaglePicher History and Asbestos
The history of EaglePicher dates all the way back to 1843 and the E. & S.J. Conkling Company, a white led manufacturer in Cincinnati that became the Eagle White Lead Works in 1858. The Picher Zinc Company was founded in Joplin, Missouri, in 1876.[1]
In 1906, the two companies merged to form Eagle-Picher Lead, which would eventually become Eagle-Picher Industries and then Eagle-Picher Technologies.
After the merger, EaglePicher expanded beyond lead and paint to begin manufacturing batteries. The company mined zinc, diatomaceous earth, and other minerals used to make batteries.
The United States military purchased batteries manufactured by EaglePicher during World War II and long afterward. EachlePicher batteries were used in rockets and missiles in the 1950s.[1]
The company's success with batteries allowed it to expand into other industries. EaglePicher began mining asbestos and making products with it, including insulation and cement. The military also purchased these products. Exposure to asbestos from these products led to later lawsuits.
In the 1970s, EaglePicher discontinued the use of asbestos in its products. This was the time period when federal regulations cracked down on this hazardous material.
In 1991, facing numerous asbestos lawsuits, the company filed for bankruptcy. It reorganized and emerged in 1996 with a personal injury trust established to pay asbestos victims.[3]
However, this was not the end of EaglePicher's asbestos woes. More hard times led to another round of bankruptcy protection and reorganization in 2005. The renamed EaglePicher Technologies, LLC finally emerged in 2009.[4]
In 2010, OM Group Inc. (Vectra today) acquired EaglePicher, which today offers power solutions to the aerospace, defense, and medical industries.
How Did EaglePicher Use Asbestos?
EaglePicher focused on batteries and other energy and power technology but also made and sold different products. For decades, the company's insulation and cement included dangerous asbestos.
Asbestos, a natural mineral with unique properties, was a desirable additive for many products, especially construction materials. This common mineral was a major component in many insulation products.
It also added strength and was a lightweight binder, which was useful in cement. Many of EaglePicher's asbestos claims resulted from a sealant used in shipyards.[5]
Some of the EaglePicher brands and products that contained asbestos include:
Hylo, Super 66, and One-Cote insulating cements
Pipe insulation, including Hylo Pipe Covering
Hylo and Supertemp Block insulation
Swetcheck B, Stalastic, Spray-Mastic, and Insulseal weatherproofing products
Paint
Fireproofing materials
Water-resistant jacketing
Windows
EaglePicher Asbestos Exposure – Occupations at Risk
Anyone who worked directly with, or even near, EaglePicher products made with asbestos risked exposure to the mineral. Because asbestos is a fibrous material, microscopic fibers can easily break loose to float as dust in the air or accumulating on surfaces.
Without adequate protection, people may inhale or ingest fibers, becoming sick as a result. Asbestos exposure is known to cause mesothelioma, lung cancer, and asbestosis.[6]
EaglePicher's workers may have been exposed through these cements and insulation. If employees worked directly with asbestos or worked where fibers were in the air, they may have been exposed to airborne asbestos fibers. This includes factory workers and miners.
Workers who used EaglePicher products in other industries were also exposed:
Construction workers
Insulators
Drywall installers
Painters
Demolition workers
U.S. Navy veterans are a special subset of workers exposed by EaglePicher products. Navy ships used these asbestos-containing products extensively.
These products often contained asbestos because it is an effective insulator. It also prevents the spread of fire and adds strength without extra weight. Many men and women in the Navy were exposed to asbestos and later developed lung cancer or mesothelioma.[7]
EaglePicher Asbestos Lawsuits
Although EaglePicher stopped using asbestos in the 1970s, asbestos-related illnesses take decades to manifest. The company was first sued over asbestos exposure in the 1970s.
A Navy sheet metal worker, Charles Press, was one of the first to sue the company. He worked in the Philadelphia Naval Shipyard from the 1940s through the 1970s. He was exposed to asbestos insulation during his employment.
In 1979, Press filed an asbestos lawsuit targeting several manufacturers, including EaglePicher. He died from mesothelioma before the case was complete; however, in 1984, his widow won a settlement on his behalf.[8]
EaglePicher faced thousands of lawsuits related to asbestos illnesses. These lawsuits total more than $2 billion demanded by victims.[9] The financial burden created by these expensive settlements led to bankruptcy and reorganization in 1991 and 2006.
EaglePicher Asbestos Trust Fund
EaglePicher's first bankruptcy led to the company's reorganization and emergence in 1996. The reorganized company set up a trust fund to compensate victims of asbestos exposure.
The EaglePicher Industries Personal Injury Settlement Trust included $730 million in funds. By 2008, the trust had paid out $525 million in claims.[10]
EaglePicher's troubles were not over in 1996. The company continued to struggle, creating hundreds of millions of dollars in debt.
Again, the company sought Chapter 11 bankruptcy protection. In 2006, the company reorganized, emerging as EaglePicher Technologies, LLC. The trust fund is still active and accepting claims.
EaglePicher Superfund Site
Environmental damage necessitating a cleanup was another expense EaglePicher faced that contributed to bankruptcy. The EaglePicher Battery Superfund Site in New Mexico was the location of one of the company's battery factories from 1964 to 1976.
The site is contaminated with multiple chemical pollutants, lead, and asbestos. During bankruptcy, EaglePicher paid the U.S. Environmental Protection Agency $4 million to begin studying and creating a cleanup and remediation plan. The federal government allocated $19 million to the ongoing project in 2022.[11]
What if I Was Exposed to EaglePicher Asbestos Products?
If you believe your asbestos-related illness can, at least in part, be traced to products made by EaglePicher, you can file a claim for compensation with the asbestos trust fund. The process can be complicated and may require proof of illness and symptoms.
You may also be required to prove you were exposed to asbestos through EaglePicher products, as well as evidence that this exposure caused your condition. You can rely on a lawyer experienced in asbestos claims to help maximize your chances of a successful claim.
Get Your FREE Mesothelioma Packet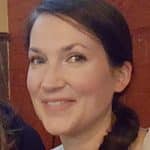 Mary Ellen Ellis has been the head writer for Mesothelioma.net since 2016. With hundreds of mesothelioma and asbestos articles to her credit, she is one of the most experienced writers on these topics. Her degrees and background in science and education help her explain complicated medical topics for a wider audience. Mary Ellen takes pride in providing her readers with the critical information they need following a diagnosis of an asbestos-related illness.
Get Your FREE Mesothelioma Packet
Page Edited by Patient Advocate Dave Foster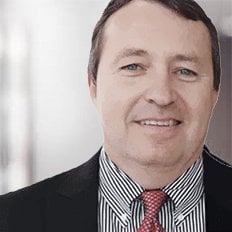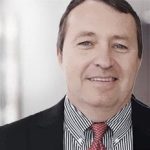 Dave has been a mesothelioma Patient Advocate for over 10 years. He consistently attends all major national and international mesothelioma meetings. In doing so, he is able to stay on top of the latest treatments, clinical trials, and research results. He also personally meets with mesothelioma patients and their families and connects them with the best medical specialists and legal representatives available.