This page has been fact checked by an experienced mesothelioma Patient Advocate. Sources of information are listed at the bottom of the article.
We make every attempt to keep our information accurate and up-to-date.
Please Contact Us with any questions or comments.
Founded in 1937, Pittsburgh Corning made insulation with asbestos for decades. Owens Corning acquired the company in 2017.[1] Thousands of lawsuits over asbestos exposure and illnesses led to bankruptcy in 2000 and reorganization in 2011.
Company History
Pittsburgh Corning formed in 1937 with the merger of two glassmakers, Corning Glass Works and Pittsburgh Plate Glass Company. The new company initially focused on manufacturing glass blocks for use in a variety of installations, including residential, commercial, and industrial buildings.[2]
By 1947, Pittsburgh Corning shifted focus and started manufacturing cellular glass insulation called FOAMGLAS. FOAMGLAS is an insulation largely used in construction. Unlike other types of insulation at the time, FOAMGLAS did not contain dangerous asbestos.[2]
In 1962, the company acquired a product line from UNARCO Industries Inc, called Unibestos. Unibestos was a line of asbestos-containing insulation products that included pipe insulation and block insulation.[2]
The asbestos used in these products was imported from South Africa and arrived in a particularly harmful form.[3] This asbestos was broken into fibers that had an increased potential to harm human health.
Between 1962 and 1972, Pittsburgh Corning manufactured Unibestos insulation in a former UNARCO plant in Tyler, Texas. It also expanded Unibestos production to include a manufacturing plant in Alleghany, Pennsylvania.[2]
The company hired consultants to monitor these facilities and learned that workers were being exposed to dangerous asbestos. Despite this information, the company did not take adequate steps to improve safety. The company dismantled the Tyler plant in 1972.
Today, Pittsburgh Corning is still in operation; however, it was in bankruptcy for nearly eleven years because of lawsuits over asbestos exposure.
Asbestos Use
Pittsburgh Corning made glass blocks and a unique kind of insulation made from glass in its early years. Until it bought the Unibestos product line and brand, the company never used asbestos.
It purchased not just the name and product types but all the plants and materials that UNARCO had used to make its asbestos products. Pittsburgh Corning just continued doing what UNARCO had done, producing a wide range of products with asbestos. These included:
Asbestos fabrics
Textiles
Pipe insulation
Block insulation
Gaskets
Packing materials
Cements
Finishing products
Asbestos Exposure
Asbestos was used in Unibestos products from 1962 until the Tyler plant was dismantled ten years later. This mineral seemed a perfect choice because it naturally resists heat, cold, fire, and chemicals. It is also durable and can be molded into a variety of shapes.
These properties made it useful for shaped insulation, like pipe or block insulation. Unfortunately, asbestos fibers are easily ingested and inhaled by those near them, and exposure is hazardous.
The asbestos that Pittsburgh Corning imported was potentially more harmful than other types. This was because it was broken down at the mining site, making it more vulnerable to shedding fibers. Once American workers handled this asbestos, the fibers were loose and could easily become airborne.
Workers in the Tyler and Alleghany plants were at particular risk of asbestos exposure. For many employees, this led to asbestos lung cancer, mesothelioma, and asbestosis.
People who worked in other industries were also at risk of harmful exposure. Construction workers, pipefitters, industrial workers, maintenance and repair workers, and many others had exposure to asbestos through UNARCO products. Some of these people became sick as a result.
Asbestos Litigation
In 1977, Pittsburgh Corning faced one of the earliest class-action lawsuits over asbestos exposure and resulting illnesses. Nearly 500 former employees who worked at the Tyler plant filed the lawsuit. This was the plant that manufactured Unibestos asbestos insulation materials from 1962 to 1972.
The Tyler plant also lacked proper safety measures with respect to asbestos exposure. The plaintiffs in the case ultimately settled out of court for $20 million. Pittsburgh Corning was responsible for $8.1 million. Other defendants paid the remainder.
Pittsburgh Corning also saw individual suits filed by workers for other companies and widows of workers who passed away from asbestos illnesses. One widow, Helen Simpson, won $2.3 million from Pittsburgh Corning after her husband died from mesothelioma. He had worked with Unibestos pipe insulation during his career.
Another plaintiff, Robert Dunham, worked for Pittsburgh Corning, handling asbestos the company used to make products. Dunham died from lung cancer before his case was finished; however, his widow won $19.3 million in a Texas court. The award included both punitive damages and compensatory damages.
Bankruptcy and Asbestos Trust
Because Unibestos was manufactured with asbestos long before Pittsburgh Corning acquired the product line in 1962, the company faced liability charges beginning in the 1970s.
As these lawsuits accumulated, they cost the company millions of dollars. As a result, Pittsburgh Corning struggled to stay afloat. By 2000, Pittsburgh Corning filed for bankruptcy protection in an attempt to reorganize.[2] It took more than a decade to reorganize successfully.
Part of the reorganization plan included the creation of an asbestos trust. This trust opened in 2013 with over $3 billion.
Pittsburgh Corning took on a huge liability when it took on Unibestos. This cost the company significantly. It also cost many people their lives. Lawsuits were filed, and these victims have successfully won compensation from the company. Today victims of asbestos-related illnesses must make a claim through the asbestos trust. If you believe Unibestos products impacted you, you can work with an experienced lawyer to make a claim.
Get Your FREE Mesothelioma Packet
Page Edited by Patient Advocate Dave Foster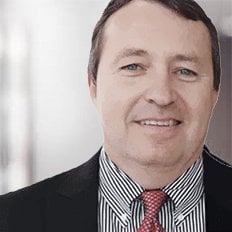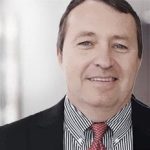 Dave has been a mesothelioma Patient Advocate for over 10 years. He consistently attends all major national and international mesothelioma meetings. In doing so, he is able to stay on top of the latest treatments, clinical trials, and research results. He also personally meets with mesothelioma patients and their families and connects them with the best medical specialists and legal representatives available.