Union Asbestos and Rubber Company (UNARCO)
This page has been fact checked by an experienced mesothelioma Patient Advocate. Sources of information are listed at the bottom of the article.
We make every attempt to keep our information accurate and up-to-date.
Please Contact Us with any questions or comments.
The Union Asbestos and Rubber Company (UNARCO) made asbestos insulation products for many years. Although it stopped using asbestos decades ago, the harm caused to people exposed continues today. The company filed for bankruptcy early in the 1980s, and its reorganization included the formation of an asbestos trust to compensate victims of asbestos exposure.
UNARCO History and Asbestos
UNARCO was originally known as the Union Asbestos and Rubber Company.[1] It was founded in 1941 in Paterson, New Jersey.
UNARCO primarily made insulation with asbestos and expanded rapidly after World War II thanks to a boom in housing and commercial building.
New construction required a variety of insulation products, including home insulation, pipe insulation, and specialized insulation for industrial equipment like boilers and furnaces. By the mid-1950s, the company had moved to Bloomington, Illinois.[1]
In the early 1960s, UNARCO bought the Folding Carrier Corporation, founded in 1937 by Sylvan Goldman, the man who invented the shopping cart. Folding Carrier was based in Oklahoma City.
This deal led UNARCO to abandon asbestos insulation, change its name to Unarco Industries, and focus solely on making and distributing shopping carts. The company also moved its headquarters again to Wagoner, Oklahoma.
UNARCO used asbestos in nearly all of its insulation products. Some workers got sick from exposure and eventually sued the company over it.
A 1970s study surveyed employees at the UNARCO factory in Paterson, New Jersey, and their families. The study found high rates of asbestos disease, including in family members who came into contact indirectly.[2]
In 1982 UNARCO became the first company to file for Chapter 11 bankruptcy protection due to the overwhelming costs of asbestos lawsuits. The company reorganized and established a trust for asbestos victims.
Wagoner, Oklahoma-based Unarco Industries LLC makes and sells shopping carts. This is a specialized market, but the company makes a wide range of carts and focuses on technology, roll cages for moving stock, and e-commerce.
Unarco is one of the leading suppliers of this kind of equipment, and it is developing an international presence in the market. Unarco is owned by Berkshire Hathaway and is part of the Marmon Group.[3]
How Did UNARCO Use Asbestos?
UNARCO used asbestos extensively in its insulation products. Asbestos was a typical component of insulation at that time because it was so effective at insulating against heat, fireproofing, and keeping refrigerated units cold. Asbestos was also easy to get, with mines around the world producing it at a low cost.
It wasn't until the 1970s that the federal government put restrictions in place to limit how and where asbestos could be used because of the overwhelming evidence that exposure to it could cause mesothelioma, lung cancer, and asbestosis.
The insulation that UNARCO made varied from home products used in residential construction to heavy-duty industrial insulation for boilers, turbines, furnaces, pipes, and railways.
UNARCO Asbestos Products
UNARCO made a range of types and brands of insulation that contained asbestos:
Insutape
Amocel pipe insulation
Unibestos pipe covering
Unibestos Block insulation
Finishing cement
Insulating cement
Asbestos cloth
Asbestos lagging tape
Wovenstone lace-on
Insubestos felt
Packing
Asbestos rope
Gaskets
Who Was at Risk for Asbestos Exposure From UNARCO Insulation?
UNARCO's use of asbestos in insulation caused exposure in thousands of people. The most harmed were the workers who made the insulation. They had to process the asbestos and use it to make insulation products.
Handling asbestos can cause the microscopic fibers to break off and enter the air. Workers and others in the area inhale the fibers, which causes some of them to get so sick years later. UNARCO workers who received and handled supplies of raw asbetos faced the biggest risk of later illness.
Workers who handled and used UNARCO insulation in other industries were also at risk:
Insulators
Welders
Pipefitters
Paper mill workers
Chemical plant workers
Asbestos Study at UNARCO Factory
Mount Sinai Medical Center conducted a study in the 1970s to investigate the effects of asbestos on family members of workers at UNARCO's Paterson, New Jersey, asbetos factory. Researchers at Mount Sinai had already found that those who worked directly with asbestos at the factory suffered higher rates of respiratory illnesses.
This study found that secondhand contact with asbestos could also cause mesothelioma and other illnesses. Men who worked in the factory brought fibers of asbestos home, exposing wives, children, and others.
The researchers found that at least 40% of these secondhand exposure victims had abnormalities in their lungs. Three people who were children of UNARCO workers had mesothelioma. Another had lung cancer.[2]
Asbestos Lawsuits Against UNARCO
Because of the exposure and resulting asbestos illnesses in so many people who used or lived with UNARCO insulation, the company was sued many times, starting as early as the 1950s.
Seventeen UNARCO employees filed claims in 1951, stating that working with asbestos in the factory had made them ill. A survey of nearly 1,000 workers at UNARCO's New Jersey facility between 1941 and 1945 proved that they had a higher proportion of respiratory illnesses than the general population.
A more recent case showed it was not just UNARCO workers who suffered from asbestos exposure. Juanita Rodarmel, the wife of a UNARCO employee, developed and died from mesothelioma after years of washing his asbestos-covered clothing. Her family sued Unarco in 2009. During the trial, lawyers showed the company had tried to hide the risks of working with asbestos. The family won a $2 million settlement.
Some of UNARCO's asbestos liabilities ended up with another company, Pittsburgh Corning. Pittsburgh Corning bought the Unibestos line of insulation products in 1962, resulting in lawsuits against that company.
Bankruptcy and Asbestos Trust
The number of lawsuits against UNARCO grew so rapidly that the company filed for bankruptcy in 1982. It was the first asbestos company to take this route, but it was followed by many more.
UNARCO emerged from bankruptcy in 1989 and continued to operate as Unarco Industries, making shopping carts. As part of the reorganization agreement, the company created an asbestos trust to handle future asbestos exposure claims through UNARCO insulation and related illnesses.
The trust, funded with $114 million in 1990, was called the UNR Asbestos Disease Claims Trust.[4] It paid out claims until December 31, 2018, when it ran out of money.
What to Do if You Were Exposed to UNARCO Asbestos
If you believe UNARCO asbestos insulation caused you to develop a respiratory illness or cancer, contact an experienced asbestos lawyer for help. The UNARCO trust is no longer active, but that doesn't mean you don't have options for seeking compensation.
A lawyer can also figure out any other companies that could be liable for your exposure and illness. People with mesothelioma were most often exposed to asbestos through multiple sources. A lawyer can determine if you qualify for any other trusts or to file a lawsuit that could end in a settlement.
Get Your FREE Mesothelioma Packet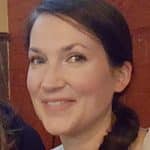 Mary Ellen Ellis has been the head writer for Mesothelioma.net since 2016. With hundreds of mesothelioma and asbestos articles to her credit, she is one of the most experienced writers on these topics. Her degrees and background in science and education help her explain complicated medical topics for a wider audience. Mary Ellen takes pride in providing her readers with the critical information they need following a diagnosis of an asbestos-related illness.
Get Your FREE Mesothelioma Packet
Page Edited by Patient Advocate Dave Foster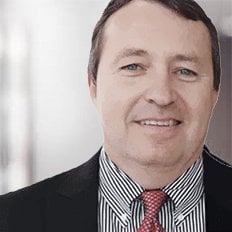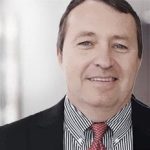 Dave has been a mesothelioma Patient Advocate for over 10 years. He consistently attends all major national and international mesothelioma meetings. In doing so, he is able to stay on top of the latest treatments, clinical trials, and research results. He also personally meets with mesothelioma patients and their families and connects them with the best medical specialists and legal representatives available.