Burnham Holdings and Asbestos
This page has been fact checked by an experienced mesothelioma Patient Advocate. Sources of information are listed at the bottom of the article.
We make every attempt to keep our information accurate and up-to-date.
Please Contact Us with any questions or comments.
Burnham Commercial, owned by Burnham Holdings, made asbestos-containing boilers for decades. Many workers who installed, repaired, or removed these boilers suffered asbestos exposure. Those who later became ill from asbestos in Burnham boilers sued the company for compensation.
About Burnham Commercial and Asbestos
Burnham Commercial is a subsidiary of Burnham Holdings and makes commercial boilers. The company's history dates back to the 1800s with the founding of Lord's Horticultural Manufacturing Company, later called Lord & Burnham Company.[1]
The original company made and sold greenhouses in New York. Eventually, consumers requested a better way to heat and adjust the temperature in greenhouses. In response, Lord & Burnham began making cast iron boilers.[1]
Through mergers and acquisitions, the company became the Burnham Boiler Company in 1919. After several changes, the eventual name of the company was Burnham Holdings.
Burnham Commercial made boilers with asbestos components through the 1980s. This put Burnham employees and workers in other industries at risk of exposure. Even today, people working around older Burnham boilers could be exposed.
Today, Burnham Commercial is the subsidiary that makes commercial and industrial boilers.[1] It continues to face lawsuits over past asbestos exposure.
How Was Asbestos Used at Burnham?
Boilers need good insulation to keep the heat in, help them run efficiently, and protect workers and others from the high temperatures used to heat water. For decades Burnham used asbestos insulation in its boilers.
The company manufactured boilers with asbestos in many components:
Boiler walls
Internal pipes
Gaskets
Insulation
Refractory bricks
When Did Burnham Stop Using Asbestos in Boilers?
Burnham Commercial made statements in the 1950s that it was already phasing out asbestos in boiler insulation. It claimed that it no longer used asbestos in 1959.
According to testimony from former employees, the company continued using asbestos through the 1980s. One worker reported seeing asbestos in products as late as 1993.
Who Was at Risk for Asbestos Exposure in Burnham Boilers?
Burnham used asbestos in its boilers and components for several decades, into the 1980s. Many types of commercial and industrial facilities installed boilers, putting all kinds of workers at risk. They also went into ships.
Any workers who handled these boilers could have been exposed to asbestos. These include:
Maintenance workers
Pipefitters
Steamfitters
HVAC technicians
Brick masons
Plumbers
Workers in shipyards and on ships
Anyone who worked near the boilers could also have been exposed.
Removing old boilers tends to damage asbestos insulation and stir up the fibers that then pollute the air. For this reason, those workers who faced the greatest risk of inhaling harmful asbestos fibers worked in demolition.
Because Burnham Commercial made boilers for industrial and commercial uses, homeowners were not at risk.
Asbestos Lawsuits Against Burnham
Unlike many other companies that exposed workers to asbestos, Burnham never filed for bankruptcy. There is no asbestos trust for filing claims, but many workers have sued the company for damages:
Frank Gondar worked as a contractor in his spare time throughout his career as a police officer and teacher. From 1953 to 1973, he encountered Burnham boilers and other asbestos-containing construction products doing this work. He inhaled asbestos fibers as he and other workers removed old boilers. Gondar died from mesothelioma not long after a jury awarded him $22 million. A judge then reduced the amount to $7 million.[2]
Charles Hillyer, and his family after he passed away from mesothelioma, sued Burnham and other companies. The jury in New York City awarded Hillyer $20 million. Hillyer served in the navy and worked as a steamfitter and pipefitter on ships that used a lot of asbestos, including in Burnham boilers. A judge reduced Burnham's portion of the verdict, $6 million, to just $2 million, citing an unreasonable amount as awarded by the jury.[3]
Benjamin Fischer and his wife filed a lawsuit against Burnham and others over his mesothelioma. He died in 2017 from the disease, and Mrs. Fischer carried on with the lawsuit. One of the sources of asbestos the Fischers cited as responsible for his illness was the family's Lord & Burnham greenhouse and boiler. Unfortunately, the case went in favor of Burnham as evidence was limited.[4]
Pietro Macaluso worked in demolition in New York in the 1970s and 1980s. Part of his job involved tearing out boilers, many of which were Burnham models with asbestos. He later developed mesothelioma and died from the illness. A jury awarded his family $60 million, part of which was to be paid by Burnham.[5]
A lawsuit with five plaintiffs involved steamfitters, plumbers, and pipefitters who worked with Burnham boilers. They sued Burnham and other companies after developing mesothelioma. The initial jury award of $190 million was reduced on appeal. Burnham was ultimately liable for about $7 million.[6]
Burnham has had some successes defending against claims like these. It has also been forced to pay settlements and verdicts to victims. The company expects to continue working to settle or litigate asbestos lawsuits as past workers develop related illnesses.
What to Do if You Worked with Burnham Boilers
Contact an asbestos lawyer if you suffered from asbestos exposure and know or suspect you worked with Burnham boilers. A lawyer will review your case for free and provide initial advice.
They can track down where you encountered asbestos and the companies responsible. If Burnham played a role in your illness, a lawyer can help you take action and seek compensation.
Get Your FREE Mesothelioma Packet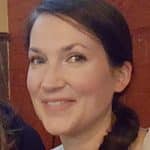 Mary Ellen Ellis has been the head writer for Mesothelioma.net since 2016. With hundreds of mesothelioma and asbestos articles to her credit, she is one of the most experienced writers on these topics. Her degrees and background in science and education help her explain complicated medical topics for a wider audience. Mary Ellen takes pride in providing her readers with the critical information they need following a diagnosis of an asbestos-related illness.
Get Your FREE Mesothelioma Packet
Page Edited by Patient Advocate Dave Foster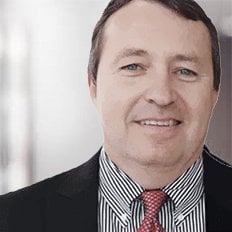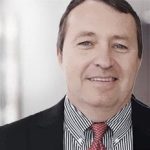 Dave has been a mesothelioma Patient Advocate for over 10 years. He consistently attends all major national and international mesothelioma meetings. In doing so, he is able to stay on top of the latest treatments, clinical trials, and research results. He also personally meets with mesothelioma patients and their families and connects them with the best medical specialists and legal representatives available.