Alabama Dry Dock and Shipping Company (ADDSCO) and Asbestos
This page has been fact checked by an experienced mesothelioma Patient Advocate. Sources of information are listed at the bottom of the article.
We make every attempt to keep our information accurate and up-to-date.
Please Contact Us with any questions or comments.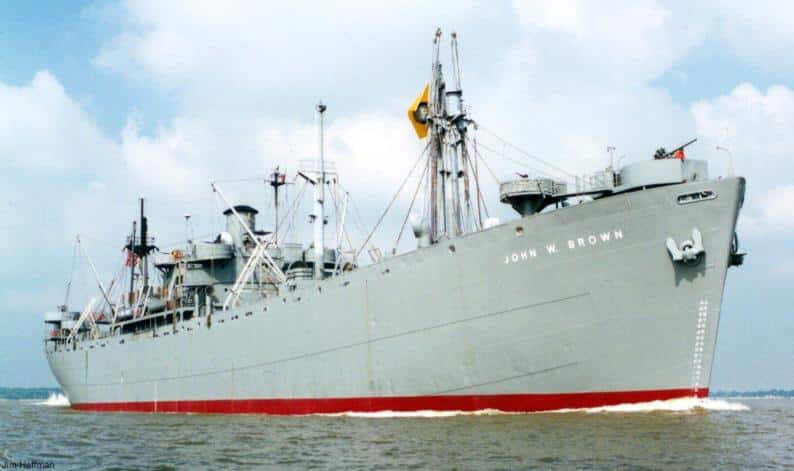 Alabama Dry Dock and Shipping Company (ADDSCO), located in Mobile, Alabama, was once a thriving shipyard during wartime. Its use of asbestos, however, put thousands of workers at risk. Over time, many former workers of the large shipyard developed related illnesses, and the company had to pay them compensation.
Did Alabama Dry Dock Use Asbestos?
Yes, like many shipyards and repair facilities, ADDSCO used asbestos for decades. From approximately the 1930s through the 1970s, ships were constructed with hundreds of asbestos components.
Used primarily for insulation, asbestos in ships put workers at risk of exposure. Asbestos exposure caused illnesses like mesothelioma in many workers decades later.
The History of ADDSCO and Alabama Shipyard
ADDSCO was formed when two cousins combined several small dry docks in 1916, eventually making it one of the largest shipyards in the nation.[1]
ADDSCO was one of nine original shipyards that the U.S. Maritime Commission funded during World War II for emergency wartime shipbuilding.[2]
This growth during the 1940s led to the creation of more than 30,000 jobs. ADDSCO eventually became the city of Mobile's largest employer.
World War II Ships
ADDSCO put its name on the map in part due to the Liberty ships. The shipyard built twenty Liberty ships, which were well-known during World War II.[3]
Initially, Liberty ships were known as "Ugly Duckling" vessels due to their strange appearance, but their launch became a cause for celebration in 1941 when officials announced the launch as "Liberty Fleet Day." Today, only four Liberty ships remain. While three of the ships are preserved, one is docked at an Alaskan fish processing plant.
The shipyard also built 102 oil tankers. ADDSCO built the "Arickaree," a tanker that went on to become one of the largest ships constructed along the Gulf Coast.[1] Further, ADDSCO was responsible for refitting over 2,0000 combat vessels.
Racial Tensions at ADDSCO
ADDSCO was also known for its segregation practices. The shipyard employed mostly white men. When the company hired black workers, it generally gave them lower-level jobs. While white men were typically employed as electricians and welders, most black workers worked as assistants to welders and electricians or general laborers.
As the shipyard continued to grow, it hired more than 2,500 women. Around 100 white women worked as welders. In 1941, ADDSCO began hiring black women for non-skilled positions.
By 1942, President Roosevelt's Fair Employment Practices Committee pushed to make companies give black workers a chance to work in skilled positions.
Yet, by 1943, the shipyard still had segregated facilities. Eventually, around a dozen black workers were upgraded to welders, which subsequently caused a riot. The National Guard stepped in to ensure peace.
Today's Alabama Shipyard
After World War II, ADDSCO primarily repaired rather than built ships. By 1988, ADDSCO announced it would be closing, but Atlantic Marine eventually bought the facility and operated it for 20 years.
It was bought by BAE Systems in 2010 and in 2018 by Epic Companies LLC. Today, Alabama Shipyard still operates and repairs ships in Mobile. Quiet for years, Alabama Shipyard received a major contract in 2022 from the Military Sealift Command.[4]
Asbestos Use at ADDSCO
Regardless of race or gender, the company did not discriminate when it came to putting its shipyard workers at risk of asbestos exposure.
Why Did Alabama Dry Dock Use Asbestos?
During the shipyard's prime, it relied on asbestos to create ships. At the time, asbestos was used widely across most shipyards for its ease of use, affordability, and resistance to both fire and heat.[5]
Where Did ADDSCO Use Asbestos?
ADDSCO used asbestos in everything from bunkers to boiler rooms, ship parts, tools, and more. Many workers were with the company for anywhere from thirty to forty years, inhaling asbestos fibers much of the time.
How Were Alabama Dry Dock Workers Affected by Asbestos?
It was literally impossible for employers to avoid contact with asbestos, although they had no clue at the time they were being exposed to a toxin.
The workers reportedly had no protection and inhaled tiny asbestos fibers without knowledge or warning that the microscopic, odorless fibers could cause significant damage and end up potentially killing them one day.
Years later, many workers started falling ill from asbestos-related illnesses, such as mesothelioma and asbestos-related lung cancer. In turn, lawsuits followed.
Do Shipyards Still Use Asbestos?
Ships are no longer constructed with asbestos, but this does not eliminate the risk to shipyard workers. When working on older ships that still contain asbestos, they are at risk of exposure.
Asbestos Lawsuits Related to ADDSCO
Generally, the manufacturers of asbestos-containing materials (ACMs) that shipped the products to ADDSCO were in the hot seat for liability. Most manufacturers were well aware of asbestos dangers but continued to ship ACMs. These suppliers rather than shipyards faced the most lawsuits.
However, during the 1980s, a number of workers filed a class-action lawsuit against ADDSCO. The plaintiffs included boiler workers, insulators, pipefitters, and various other workers. The plaintiffs' jobs put them in constant exposure to asbestos.
A judge dismissed the class-action lawsuit, ruling that maritime law didn't cover it. Others were successful after filing lawsuits against the manufacturers.
Regardless, ADDSCO failed to keep its workers safe and used a pension reversion worth $1 million to pay fines for putting people at risk while working. This was according to an in-depth report by The New York Times.[6]
How to Seek Compensation After Exposure to Asbestos at ADDSCO
If you or a loved one worked at ADDSCO and now have an asbestos illness, you can take legal action and seek compensation. Contact a mesothelioma lawyer for a free case review. They can help you file a lawsuit or make a claim with an asbestos trust fund.
Shipyards and companies that supplied them with asbestos materials had a duty to warn workers of mesothelioma risks. They are now liable for many cases of asbestos illnesses and are compensating victims.
Get Your FREE Mesothelioma Packet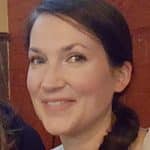 Mary Ellen Ellis has been the head writer for Mesothelioma.net since 2016. With hundreds of mesothelioma and asbestos articles to her credit, she is one of the most experienced writers on these topics. Her degrees and background in science and education help her explain complicated medical topics for a wider audience. Mary Ellen takes pride in providing her readers with the critical information they need following a diagnosis of an asbestos-related illness.
Get Your FREE Mesothelioma Packet
Page Edited by Patient Advocate Dave Foster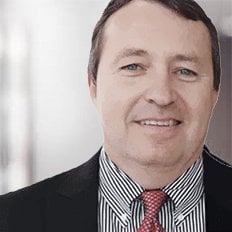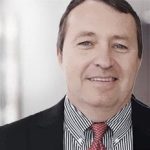 Dave has been a mesothelioma Patient Advocate for over 10 years. He consistently attends all major national and international mesothelioma meetings. In doing so, he is able to stay on top of the latest treatments, clinical trials, and research results. He also personally meets with mesothelioma patients and their families and connects them with the best medical specialists and legal representatives available.